Lonavala- A Monsoon Paradise In The Western Ghats!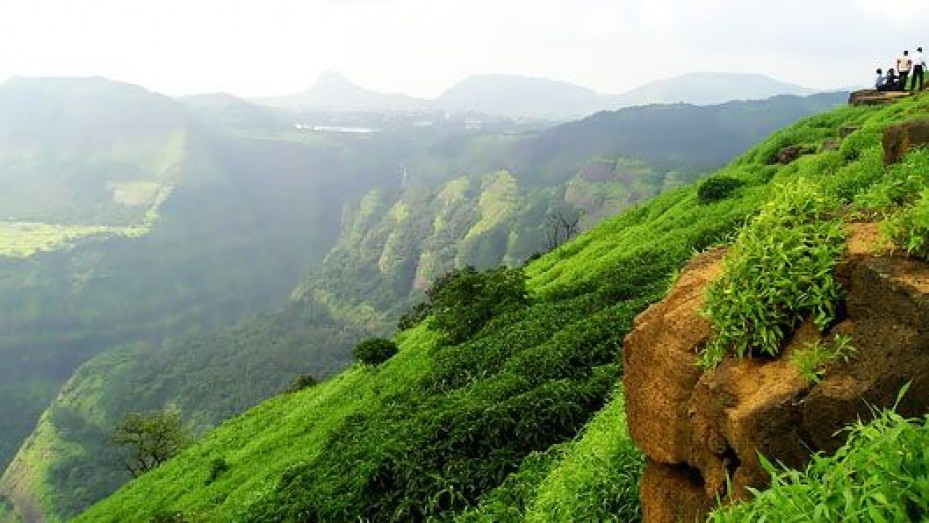 One of the most beloved monsoon retreats in India, Lonavala amazes you with its raw scenic beauty. The hill town welcomes you with its winding roads, lush hills, pristine lakes and a lovely weather, especially during rains. Not just the nature lovers, Lonavala is also an outdoor enthusiast's hotspot with loads of interesting activities to choose from.
Talking about the prime attractions here, you can start your day by a visit to the Bushy Dam, which is nestled about 6 km from the center of the town. On weekends, the dam remains packed with people who flock here to enjoy the views and spend some time amidst natural beauty. The Lonavala region is also known as the Lake District of Western India as it is dotted with several beautiful lakes. Some of the most famous ones are Tungarli Lake, Lonavala Lake, Valvan Lake and Pawna Lake. Pack yourself a picnic basket, find your spot and you are in for a wonderful time at these lakesides. Don't miss a trip to Duke's Nose which is named after the Duke of Wellington. The scenic point is also referred to as Nagphani as it resembles the pointed head of a snake. It is one of the most interesting treks, so don't forget to wear your best trekking shoes and also don't forget to carry some food and water.
About 15 km from Lonavala, there are several Buddhist caves and ancient forts which are worth visiting. Karla and Bhaja caves are the most popular ones, where the former represents one of the best examples of rock-cut architecture. Coming back to the forts, Lonavala has many magnificent forts which still stand tall with all their glory. Lohagad Fort, Visapur Fort, Tikona Fort and Tung Fort are the most famous ones. The hill town is also a delight for adventure seekers with its hilly terrains, rocky pathways and craggy rocks which will surely give you the adrenaline rush. Also, don't forget to pack some chikken, canned jams and wafers as souvenirs for you and your loved ones. Delicious, fresh and crisp, you will be happy to take back a delightful basket!
As for accommodation, there are plenty of good hotels in Lonavala which are spread across all categories. Some famous luxury hotels are Upper Deck Resorts, Fariyas Resort and The Lagoona Resorts among others. All these Lonavala hotels are perfect options if you don't mind shelling out extra for your stay. Some recommended choices in the mid-range category would be Chandralok Hotel, Resort Silver Hills and Kumar Resort and Water Park. The hill town also has good options for budget travellers. Some of the best hotels in Lonavala in this category are Bajaj Highland Resorts, Hotel Strand and Lion's Den Hotel. These hotels offer a plethora of services and amenities without being too heavy on your pocket. With monsoon being the most preferred time for tourists, it is recommended for prior hotels booking in Lonavala to avoid any last minute hassle.
Author Bio:
I am Aliza Gavin, writing lover. She is count as pro in the name of the US writers. She has written almost on every types of topic either it is digital marketing related or another general category topic.