5 Things You Can Do To Fall In Love With Your Home Again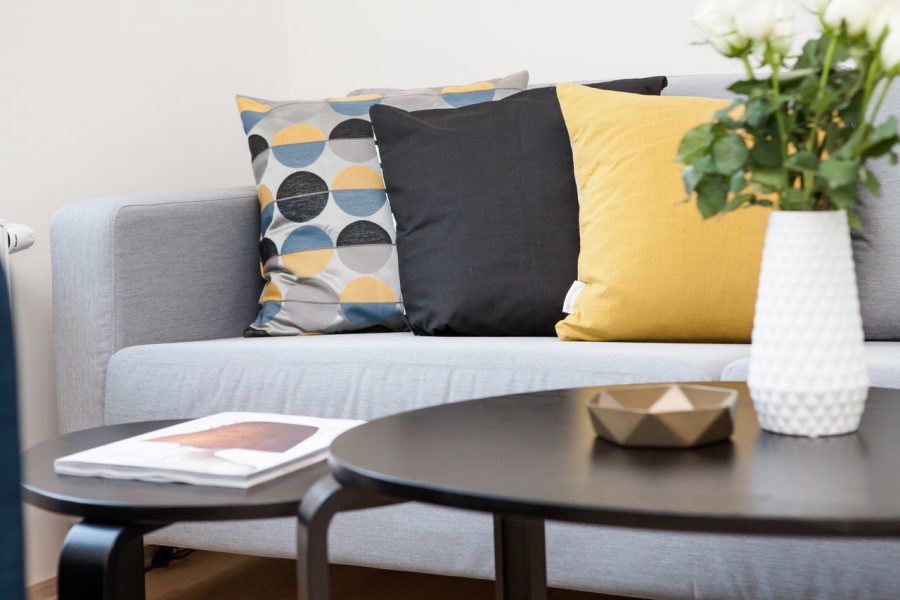 We all deserve to absolutely love our home and feel super comfortable when we walk in, so now is the perfect time to invest some time and a bit of money to make that happen. You don't necessarily need to make drastic changes to feel more at home in your home, but even the smallest changes can make a big difference. 
Create A Lovely Hallway Scent
The first thing that you can do to make you fall in love with your home as soon as you walk through the door is to create a lovely scent in the hallway. With either a stick diffuser or plug-in scent diffuser, you can choose a signature scent for your home that you can smell as soon as you walk through the door. 
Even if you've had a really stressful day, as soon as you walk through the door, you will be hit with the wonderful smell that you will soon begin to associate with home, helping to calm you straight away. Plus, this is a really easy and affordable way to add an extra personal and luxury touch to your home. 
Upcycle Furniture
Our next tip is for you to upcycle your furniture! Buying new furniture certainly isn't cheap, so if you want to give something a refresh, watch videos online for inspiration/to teach you how to do it and you can completely transform your home! For example, you could re-paint your dining room table and chairs and then re-upholster the fabric section. This is such a great way to completely personalise your furniture without having to spend a fortune. 
Add Greenery! 
Another way that you can fall in love with your home is by adding greenery. Having fresh flowers and real plants around your home can be amazing for your wellbeing. House plants help to improve the air quality in your home, boost creativity, improve mood, relieve stress and help you to focus. Plus, they will add beautiful splashes of colour! 
If you are a new house plant owner, snake plants, peace lilies and succulents are all very low maintenance. Water every 1-2 weeks in the summer, every 2-3 weeks in the winter and allow them to access plenty of indirect sunlight. Apart from this, you can't go wrong and you can enjoy some wonderful greenery to bring life to the space. 
Update Your Window Coverings
Something else you can do to really refresh the space and to help you fall in love again is to update your window coverings. How you choose to dress your windows can really impact a room, so it might be time for a change if you think the space needs refreshing. 
Consider having custom blinds fitted in your home, as exact measurements will be taken that guarantee a luxury finish. The beauty of blinds is that you can carefully select how much light you want to come into the room, as well as controlling the privacy levels. For something floatier, long and flowing curtains can look beautiful and bring a softness to the space. Shutters might be better suited to your space for a classic and simple look. 
Give Your Garden Some Attention
Last but not least, you could pay some attention to your garden if you have one. Even if you spend a quick 15 minutes once a week mowing the lawn, trimming any overhanging trees and plants and simply having a quick tidy, you will enjoy the outdoor space so much more and find it is much easier to relax. There are so many videos online with gardening tips on where to get started with your outdoor space, so if you don't feel completely confident tackling the garden, it won't be an issue!
Final Thoughts
Whether you choose the bigger or smaller options to refresh your home, they will certainly help you to fall in love with your home again.