Believe it or Not – Your Home is Not 'Luxury' Without These Elements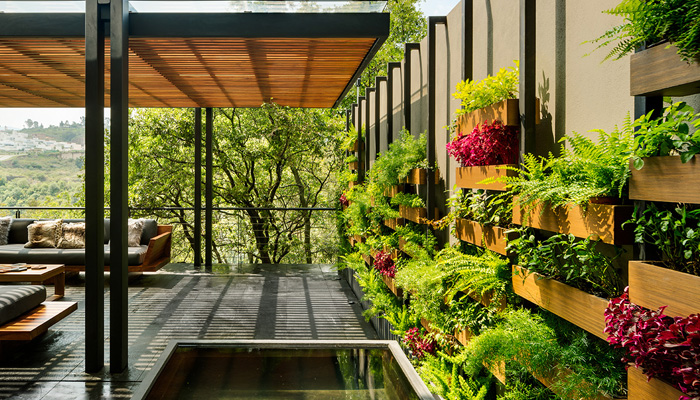 Home is where the heart is, they say. That is certainly true. There is no greater pleasure than sitting back, relaxing, and enjoying the realisation of our dreams in a perfect home. The one thing we look forward to is luxury that will help us unwind and spend a stress-free time at home. While each of us have our own unique touches, our individual visions for our beautiful homes, there are some features that make the 'casa' a luxurious one too. Here are some features that you must add to your home to get that really opulent feel you dreamed of.
A mini garden – The greens that we plant are not only great to look at but are also wonderful additions to a smart home. They act as natural air purifiers and add persona to your newly built luxury home. A mini garden is a must have for all luxury flats in Thane and other neighbourhoods. Apart from indoor plants, you may want to find space for a small herb garden or a floral garden in your patio or deck. Adding a tea table or a swing to be able to relax and drink in the beauty of your mini garden is definitely a bonus.
A top-notch security system – Security is on top of everyone's minds these days. Having to rely on old-fashioned security guards is passé. Add a fingerprint-enabled door lock and motion sensitive cameras to keep your home and your family safe. These techs can be activated and accessed from smartphones. Most of these come with a set of extraordinary features like unlocking the front door from a distance, long-distance video feeds, panic buttons connected to security personnel, and distance door lock systems. Owning a luxury home also means knowing how to secure your home, family, and possessions.
Walk-in closets and dressing room extras – No home is complete without a model closet space for home owners. Luxurious apartments in Ghodbunder Road and other locales, however, need a little extra. Walk-in closets with a fully-functional and well-equipped dressing area is a premium addition that luxury home owners need to have. While a well-designed walk-in closet with lots of space for various styles of outfits and accessories, shoe space and handbag display racks are admirable, there is nothing like having floor to ceiling mirrors and vanity drawers with motion sensitive lighting to pamper the homeowner. Do not forget the extra secure locker for your precious jewellery.
Smart energy saving tech – Smart energy saving solutions are what the modern homes need these days. Luxury homeowners opt for a variety of smart tech solutions that help keep a clean, green home while reducing the carbon footprint at the same time. Smart assistants such as Alexa and Google Assistant link up to almost all home devices and lighting systems enabling voice control. Adding to this,  the use of eco-friendly glass solutions that help with energy saving and solar panels that are self-sustaining and you have a home that is likely to be the envy of your friends and family.
A well-equipped exercise room – Health and fitness start at home. As a luxury home owner you may want to opt for a well-equipped exercise room in-house rather than sign up for a gym membership and never find the energy to go visit. Come rain or shine, an in-house fitness room is the perfect place to work out at your own pace and comfort, with your choice of music and equipment. Remember to stock up on health food supplies too as diet complements exercise and goes a long way in maintaining your health and fitness levels.