4 Ways To Help Your Boyfriend Be More Fashion Forward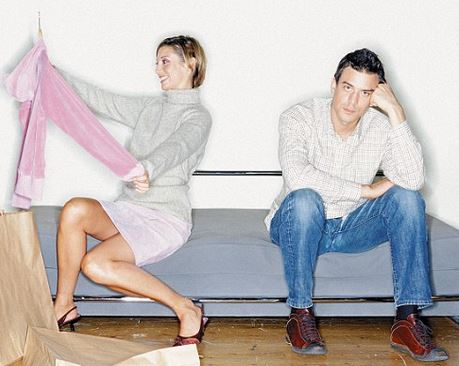 It might prove challenging to convince your boyfriend to suddenly trade-in his favorite jeans or old tee shirt. However, there are a few tips that really can make a dramatic difference in how he presents himself, without getting into a power struggle every day over what he should wear. There are some ways to help him incorporate a bit more refinement and class while still honoring his style choices. The following hints may bring about subtle changes in the way he dresses that transform his appearance without attempting to change him in the process.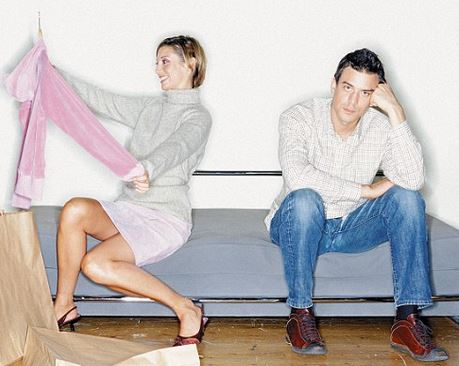 Respect his Style but upgrade his choices
Give your boyfriend props for having his own sense of style. If you disagree with his clothing choices, respect that he has his own distinct preferences and that he knows what he is comfortable in. With this being said, there are ways to enhance the options that he makes. Swap items that he seems to make the foundation of his daily wardrobe- faded jeans, hooded sweatshirts, rag sweaters- for pieces of great designed clothing and an affordable brand that he won't mind wearing. When choosing jeans, make sure they fit well and have some features or detailing to add character. He might squawk if you go and get rid of his favorite old jeans, but seek out some of the contemporary jean styles that offer faded and relaxed looks for less of a shock-factor when he goes to put them on. If he seems to live in sweats try a cool retro track suit that may prove to be just as comfortable as his others but with a funky and hip style!
The Jacket is Key
A great jacket can complete a look and give polished flair to any ensemble. You may cringe at the jacket that your boyfriend currently throws on with everything. Suggest trading in this tired piece for something that elevates an outfit, rather than distracts from what he wears. A jacket doesn't need to be boring or pricey; check out area vintage shops that may have jackets with some aesthetic elements. For instance, if your guy is really into sports, consider a team-themed jacket, perhaps in vintage styles at area consignment boutiques. There might be a team that no longer plays or a jacket with a now-retired player that pique his interest. Also, remind your boyfriend that he cannot go wrong with a classic trench or basic leather jacket. There is something very "James Bond-esque" about topping everyday clothes with a great trench or bomber jacket. Engage him to determine his preferences, and make gentle suggestions while staying true to who he is.
Teach him how to Accessorize
Sometimes the simplest details make all the difference. Give your boyfriend a really wonderful and versatile accessory item, such as jewelry or a distinctive watch. This will begin the art of accessorizing on his terms, while also piquing his curiosity and interest. For example, start with a novel pair of sterling silver cufflinks to compliment any cuffed shirt. If he doesn't usually wear business or office attire, try a simple augment such as a unique buckle or high quality leather belt. This could be the beginning of something that forever changes how he looks and presents himself to the world!
Footwear makes the Man
It is true, shoes do make the man. Convince your man to bypass old, tired sneakers and try some cool tennis shoes from high-end designers for a change. Consider swanky, high-end variations as a funky alternative to dress shoes, such as Coach, Vuitton, or Gucci. These will provide durability and comfort while looking incredibly sharp. If your boyfriend is more of a "boot guy", than look for some retro styles at area vintage shops or consignment boutiques. Boots are a great choice, and many men are at their most-comfortable in a pair. Check out some vintage Florsheim's for a unique pair of dancing shoes that he won't want to take off!
Clothing shouldn't be a topic of contention in your relationship. Respect your boyfriend's style, but offer some savvy options that suit his personality, provide comfort, and look great. You can compromise and find plenty of outfits that you both agree on.