Why You Should Travel To Aix-en-Provence, France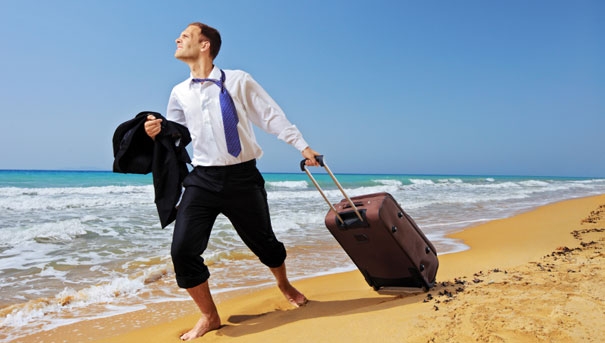 Regardless if you're a student out to see the world or a Boomer looking for the best places to retire, Aix-en-Provence is a city filled with something for everyone. Provence has its own amazing culture—and the best way to know it is to experience it yourself.
Breathtaking mountains
Montagne Sainte-Victoire—Cézanne's most famous muse—is right near Aix, and you can spend a nice day climbing the mountain and visting the 400 (or so)-year-old priory on top. Aix is also right near the Luberon—a set of three mountain chains—and there are some absolutely stunning villages you can visit, like Gordes or Roussillon, which is famous for its ochre quarries.
The food
This probably goes without saying. If you like fresh Mediterranean food, goat cheese, tomatoes, ratatouille, or sun-ripened berries, plus the normal French staples (bread, pastries, crêpes, etc.), this is the place to visit.
To practice your French
Many people think Paris will be great for honing their French skills, but the thing is, it's a bit of a challenge. Everyone and their mother either speaks English with proficiency or is learning it, meaning as you bumble your way through something in French, they're more likely to take pity on you and just start chatting away in English. Or, they recognize your accent as American and start speaking to you in English because they want to practice it. Plus, there are English-speaking tourists everywhere, so it's less than fully-immersive. I know this from personal experience—I studied abroad in Aix, but when I went to Paris for a week, I ended up speaking little to no French at all.
Aix, meanwhile, still gets a good number of tourists during late June and July, but for the most part, French speakers surround you. Many speak English, but are more likely to speak with you in French, even if you mix up l'amour with la mort.
Lavender fields forever
The most iconic image of Provence is lavender stretching as far as the eye can see. Of course, none of these fields are in Aix, but there are multiple tours you can take while they are in bloom which meet in the city. (If you like poppies, they pop up everywhere as wildflowers, adding vibrant splashes of red throughout the city and countryside.)
The history
Founded in 123 BCE by the Romans, Aix is more than 2,000 years old! The entire city is overflowing with history (and historical fountains); there are ruins of the original Roman bathhouse visible in part of the city (when it was known as Aquae Sextiae, the thermal springs of Sextius); soaring cathedrals many centuries old (some dating back to the 12th century); homes and workplaces of people of note, like Cézanne; and much more.
The wine
Provence has its own kind of wine specialty—rosé. And let me tell you, it's often cheap and generally delicious. Ignore the people who say rosé doesn't count as wine, because a whole area of France is dedicated to it!
How to get here
Marseille's airport is closest, and from there it's a 30-minute bus ride or 35-minute train ride to Aix's city center.
Nice Airport is a good deal farther (two and a half hours or so for the bus), but you can catch a bus or a train as well.