Traveling in Egypt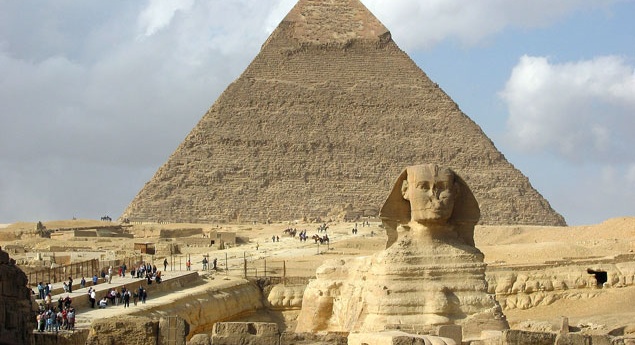 Egypt is known for its timeless an mystical appeal. It ranks among the best destinations for travelers. Egypt is typically reached by air, but can also be by rail, road and ship. Cairo International Airport is the primary gateway to Egypt, but we may also enter Egypt through Alexandria and other large cities. Other than the Alexandria, there are also ports in Damietta and Port Said. It is important to prepare the proper paper work, so we will be able to gain stress-free entry. The best way to move within a city in Egypt is by taxi. Taxis are easily available in larger cities. It is important for travelers to choose metered and air-conditioned cabs. In order to ensure traveling experience, we should book these taxis, especially if we plan to catch a flight during peak hours. Finding taxi in busy hours can be frustrating in some parts of Cairo, so we should be prepared. We may also use smartphone apps to obtain taxis. Taxis could arrive quickly to our hotels if we use proper apps. Egypt is know for its proper bus system. Bus networks in Egypt include Upper Egypt, Delta and Super Jet. They have onboard entertainment toilets and catering services.
For long distance travel, train service is highly recommended. To move inside Giza and Cairo, we may use underground train systems, which are consisted of two long lines. This is often considered as the fastest and cheapest way to move in these cities. Taking public transportation is more important when we are inside the city during rush hours, between 2PM and 5PM. It's important to know that the first carriage of each train is reserved for women. During summer, working hours are between 6AM to 1AM and between 6AM and 12PM during winter. In large cities, car rental agencies are commonly available. Even so, train services are still the best way to move between large cities in Egypt. There are different kinds of trains that we can find in Egypt, Turbo, Express and Ordinary. The first two are more expensive, but they are faster than the ordinary type. Giza is the primary location where travelers typically go. The plateau is known for rich archaeological finds. However, we shouldn't expect that the great Pyramid is found in a remote place. The ancient structure is located next to the urban center and we shouldn't be surprised to see the yellow arches of McDonalds near the site.
The biggest one is Cheops or the Great Pyramid of Khufu. Ancient Egyptians carved and assembled two millions blocks of stone for the great monument. This requires a significant degree of organized manual labor. The Solar Barque Museum is an interesting museum in Giza that is focused on the "solar boat". It was used by Pharaoh for daily "journey" across the sky. Chepren or the Pyramid of Kafre is somewhat smaller, but to its location, it may seem to be larger from specific angles. Mycerinus or the Pyramid of Menkaure is the smallest of the three.