Tips for Planning Your Next Trip
Recreational trips and vacation are always a source of excitement from the moment you've decided to go. But despite that excitement and anticipation, planning can be stressful, intimidating, and sometimes confusing. Especially because of the vast amount of information out there, it can be tough to narrow down exactly what direction you want to take your planning process in. Read below to learn our best tips for planning your next vacation for wherever your journey will take you!
Tropical trips
When you're planning a tropical vacation, you want everything to go off without a hitch to maximize your relaxation. Here are some ways to make planning this vacation as easy-breezy as the wind that'll be blowing off the ocean.
Decide what kind of beach is best for you – every beach is different, and before you choose a destination you'll want to decide which kind is best suited for you. Do you want a quiet and more remote location where you can enjoy nature or something with more of an active atmosphere? Are you looking for a calm current to float along on or big waves that allow for surfing? These are important things to consider ahead of time to ensure your trip to paradise is just what you envision.
Research activities – in planning your trip, think through what kinds of activities you want to do, if any at all. Certain tropical locations have an abundance of attractions – from boat tours to ziplining to jet skiing. Some beach vacations are more simplistic, and maybe all you'll want to do is sit on the beach with a book. Consider your entertainment wants when picking a spot to soak up the sun in.
Check the weather – most tropical locations tend to get very hot during the summer months and can be vulnerable to weather events like hurricanes then, too. Be sure to research the average temperatures and rainfall levels of your desired destination throughout the year to ensure that you're visiting at an ideal time!
Road trips
Road trips are a completely different ball game that requires different planning techniques. Learn the best ones below.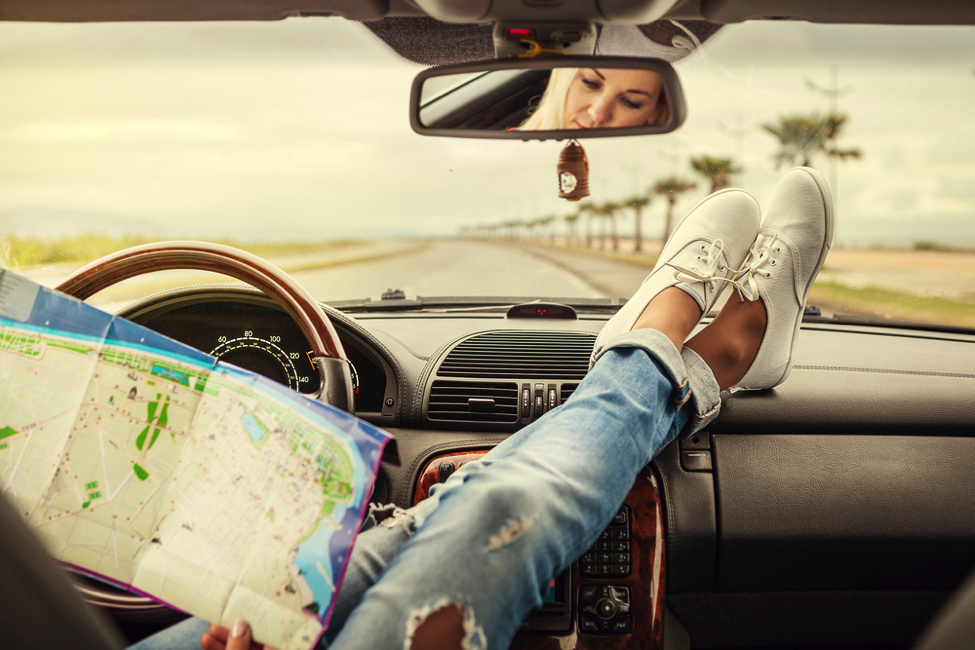 Make a list of attractions ahead of time – on a road trip, you'll definitely want to make some stops at exciting attractions along the way. Make a list of attractions that everyone in your group wants to visit ahead of time and research the routes you'll take to ensure you hit the most important ones on your list.
Set a budget – road trips are more economically friendly, but between gas, lodging, food, and activities – their costs can build up quicker than you'd think! Set your budget ahead of time and decide where you'll work to save money (maybe stopping for fast food for a few meals or even bringing along snacks) and where you want to splurge.
Get a tune up – if you're going to be driving your own car on the trip, take it for a tune-up before leaving to prevent any breakdowns. No one wants to be stuck on the side of the road during their vacation!
International trips
Traveling internationally can seem tricky. Here are some ways to tie up loose ends during the planning process to make it easier.
Prepare for the plane ride – international trips usually require long plane rides. To ensure that you are relaxed on the journey, bring items to make you more comfortable or even consider using essential oils to help you relax. Getting rest on the plane is a great way to fight jet lag before it sets in!
Notify your bank – in the preparation process for your trip, let your bank know that you're going to be in a different country. That way, they won't flag your card for fraudulent charges, which would cause quite the hassle for you.
Check your passport – a passport is obviously a necessary item for traveling internationally! Keep in mind that you won't be able to use yours if it is expiring within 6 months. Check this out far in advance as getting a new one can take some time and you definitely won't want to be stuck without one!
Use this guide to break down the planning process no matter where your destination may be. Planning a trip should be fun and exciting – not stressful and draining. Happy travels, wherever you're headed!