More than half of America's population is living its life under heavy loan load. Not just, it affects their life financially but causes mental, social and emotional stress too. People with loans struggle with financial difficulties every day and out of desperation seek help form a third party, sometimes even falsely claiming you to get of debt burden in just a month or so. There are all kinds of companies providing you relief on your loan repayments, some are pretty legit while some are authentic but have their hidden agendas and can cost you more than needed, while the remaining half are mostly a complete scam. If you know how these relief providing companies work; you'll be able to judge whether or not you're actually getting relief or if this is another scam trap.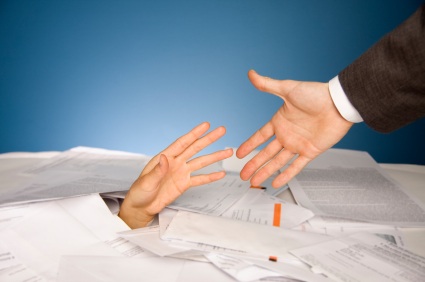 Here are some indicators for you to decide if this third party is on your side or just working for their own benefits.
All that is Good:
People struggling with loan problems are mostly in a vulnerable position and anything that says relief or offers some help seems like the best option to consider. Due to the growing influence of fiddles in the debt relief market, people now are usually confused when choosing to get services from a debt relief organization.
Good companies are the ones who have been in business for a credible period of time, like anything a company or person becomes more trustworthy if they have been doing this for a period of time–the older, the better.
The best litmus test to check the credibility of your debt relief company is to see if they are licensed in their respective state and is associated with a national trade association. A national trade association will set rules and works as a regulatory body for its members.
If you choose a company, and are not sure if you're making the right decision, you can simply check out the list of Better Business Bureau. BBB ranks different companies on an average A to F scale.
A good debt settling, management or consolidation company will not charge you until they provide you with the negotiated settlement or in simpler words, the relief they claim to offer.
It's better to get the services of a nonprofit debt relief company. These companies don't charge much on setting, consolidating or managing your debt. But to make sure if the company is true to its claim of being nonprofit, you should check the organization's 501(c)(3) certificate.
The Bad and Ugly:
So you've found this amazing ad of a debt relief providing company, claiming to pay off your debt more quickly. These words are the weakest point of a person crushed under heavy debt load, in situations like this, people fall for all kinds of fancy management, settlement or consolidation trap. You can't deny the fact, that the debt relief industry has its fair share of scams or crooks. The best thing to avoid false traps is to not just be blind and look for signs which are not so hidden after all.
They'll try to sell something that is otherwise free. Companies try to sell you repayment programs that you can get on your own, without having to pay for them. For federal loan borrowers there are many repayment policies they can easily qualify for and get relief on their loans.
There is a difference between debt settlement, management and consolidation. If a company tries to tell you that they are all the same or charge you more; claiming, they will provide you all three, then are the biggest liars out there.
Look for their legal certificates proving their credibility. A company that just emerged out of the blue with big, fat and fabricated claims of getting you out of debt in an unbelievably minimum period is obviously not to be trusted.
If your company asks you to pay a hefty amount before the negotiated settlement or debt relief, there are 110% chances, the company is a fraud.
Good debt relief companies negotiate and guide you through every part of the process, if your company leaves you to deal with paper work and creditors it is not the company you should choose.
If they are not transparent about their policies and hesitate discussing about other options with you then there are high chances they are bad and ugly of the debt relief industry.
There are several good and bad companies providing services for something as tricky as debt. We understand how a person with many debts needs an easier and quicker way out of it but mindless decisions can lead you to a dead end.