Spotlight On Fisher Industrial TW-82 Digital Line Tracer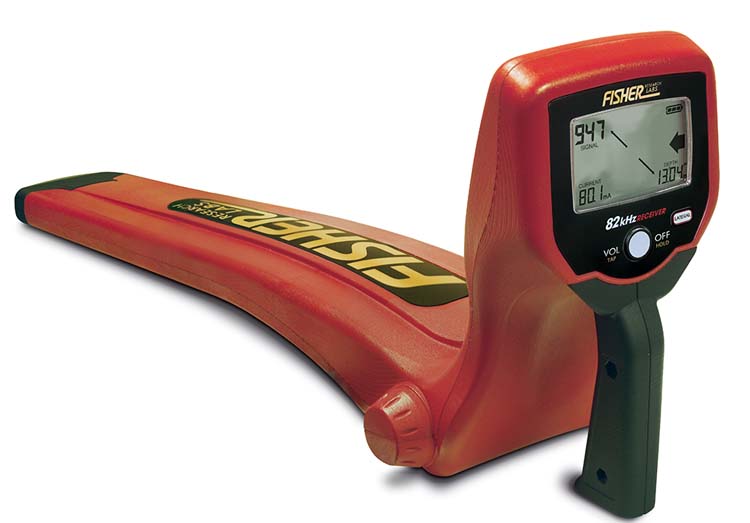 Need to quickly pinpoint metal objects that are buried in concrete? Many industrial jobs require locating metal pipes, cables and electrical lines prior to excavation or building. This can include iron, steel and rebar objects that need to be isolated in a specific area. Fisher has again delivered a revolutionary product in industrial metal detection systems: the Fisher TW-82 Digital Line Tracer.
This model expertly traces all conductive lines including pipes, cables and conductive electrical lines. Operating at a frequency of 82.175 kHz, it pinpoints and isolates targets by applying conductive and inductive tracing. Frequency choice is always important to get the most signal on a metal cable. The TW-82 Digital Line Tracer's high frequency is one of the most accurate methods of cable locating. It directly isolates a signal to one cable or pipe.
Fisher TW-82 Digital Line Tracer Features:
Rugged Construction
IP65 Compliant (stands up to water jets)

Impact Resistant

Weatherproof
Easy to Use
Full Time Continuous Readouts

One Button Receiver Operation

Ergonomic Design – Lightweight
High Performance
Ultra-Fast Response

Powerful Inductive Transmitter

Accurate, Repeatable Readings
The real beauty of the TW-82 Digital Line Tracer is how simple it is to use. It features One-Button Receiver Operation, so you can turn it on and go. You can simply tap the volume button and it goes from mute to very low, low, medium or high volume. Another Fisher breakthrough here is an LCD digital display that visually guides you to your target. It is easy to read and gives foolproof instructions.
The simple Left/Right & Over-Target indicators show your position in relation to the electromagnetic field you are pinpointing. The display gives instructions such as "Move to the left," "Move to the right," and "You are over the target." Arrows on the digital display also point you directly to the utility you are pinpointing. The depth reader will come in handy if the electromagnetic field is perfectly round. In summary, the Fisher TW-82 delivers the highest level of performance while being affordable, durable and easy to use.
About the author: Michael Bernzweig manages MetalDetector.com in Southborough, MA. He has written extensively on the subject of metal detecting since the mid 1980's. He has traveled world-wide in his pursuit of educating, exploring and advising others in the proper use of metal detectors. Outside of the business he enjoys mentoring students, being involved in the community and spending time with his family.