Six Tips to Choosing the Right College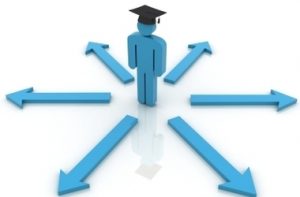 Senior year of high school is supposed to be one of the greatest times in a teenager's life. However, most of the year is spent planning for their college career. Today, there have never been more options when it comes to schooling. Universities, community colleges, universities that offer online programs like South University online, trade schools, and more. With all the schools available, the options have become more daunting for teenagers to choose from. They have to choose the school where they will spend the next four years of their life, obtaining the knowledge that will rocket them into their future career.
With acceptance letters in hand it is time to choose the right college for you. Here are a few tips to help you make that decision.
Revisit your list
Take a look back at your top schools that you applied to. If you have been accepted to more than one of your top schools then it is important to think about why you applied to these schools. Think more about their programs.
Make a pro and con list of each of the schools you were accepted to. Look into the program you want to pursue, the college life, athletic elements, etc. This will help you set up a rank for each school which might help wind down your decision.
Revisit the Schools
If you have a few school options it is important to revisit each campus. Walk around the campus again and get a feel for the environment. Can you envision yourself there? Come to the campus equipped with more questions than you had on your first visit. Let these questions help be the determining factors.
End Goals
You ultimately want the best schooling for your future career. It is also important to think about your end goals when choosing a university. How much money can you put toward your schooling? Does the program you want to enter give you the best possible education for your future career? Was there enough campus activities to get involved in that helped you grow and enhance your college experience? Think four years into the future. Will all these goals align at a particular campus?
Type of school
Think about what you would like to study and then look at the rank of departments at each school. If you are looking to study history, you might not want to look into a school that is known for their Biology and Sciences departments. If this is the case, it is important to reach out to the faculty in your particular department and ask them questions.
Aid
College is expensive! It is important to look into each school's financial aid departments. It is important to explore your financial options. See if a school has a monthly payment option or will offer some financial aid per year.
Connections
Four years will wrap up quickly. You want to look into the career services center at each school. An extensive career center is important to help you find a job after your schooling is done. Many campuses will offer job fairs and on campus interviews to get their students into a career after college.
Choosing a college can be a daunting task. These tips should help alleviate the stress of finding a college and ultimately narrow down your options to make help make the right decision.
Image Source: https://www.fastweb.com