Refurbishing a Vintage Caravan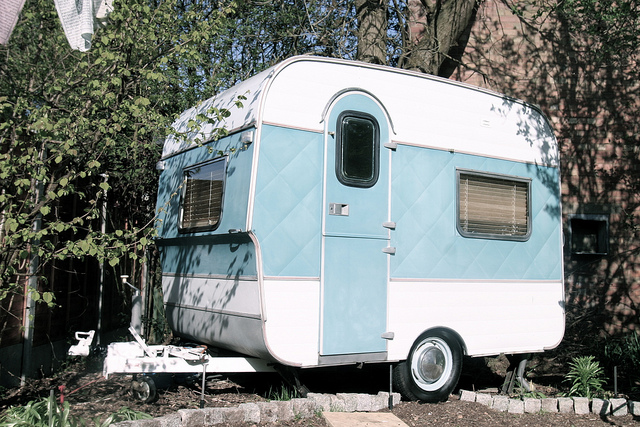 The credit crunch has had a positive effect on the UK's camping industry in the shape of an explosion of newly minted camping enthusiasts.
This of course has given rise to a further explosion in caravan fans, Caravans are not cheap to purchase and not cheap to hire when you're looking at the most popular spots for your break in the UK so some savvy folk are taking things one step further and buying older models which they are then restoring to their former glory.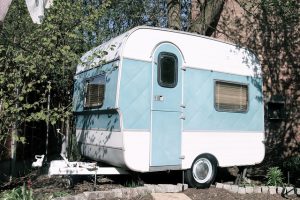 Vintage caravans are a real collectors item when they are in good condition and when they're not! Finding a great example in the bottom of a field which has been used as a chicken coop is every caravaners' dream.
You're more likely to pick one up on Ebay these days though and if you ask around among friends, family and on online chat sites you could be one of the lucky few who bag a bargain.
1950's and 1960's caravans are among the most popular models to buy although 1970's models have a lot going for them and can be picked up more easily.
The first thing to look for when checking out a potential purchase is signs of damp; a damp caravan is difficult to fix although not impossible.
If the original fittings and fixtures are in place then so much the better although these can also be bought and replaced quite easily.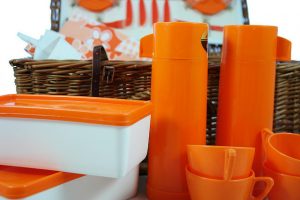 When it comes to decorating the interior of your caravan you need to be careful with what you choose if you want it to look authentic. It is best to stick to vintage or reproduction items from the same period that your caravan was manufactured as then you can be sure the overall look will gel nicely.
1950's and 1960's caravans are easier to manage in terms of decor than earlier models as there are still original fabrics and utensils around in proliferation.
Look out for original curtains for your van, these can easily be trimmed to size and adjusted to fit oddly shaped windows.  If you are planning on taking picnics out with you when you go away in your caravan then an original picnic hamper with melamine plates and cups is a must! These can still be found cheaply in charity shops and online auction sites.
When it comes to painting the interior of a vintage caravan beware! Some older models have vinyl walls and this is almost impossible to paint over…but where there's a will there's a way.
If your vinyl walls are in good condition then leave them alone; apart from a good wash with sugar soap that is! You may need to use some real elbow grease to remove accumulations of old smoke and stains but once you get a decent finish, the old original walls are best left as they were.
If you do find that the walls are in bad condition and the only fix is a paint job then eggshell is a good choice. It's still important to wash the walls well before you attempt to paint them though and you may need to add many coats of paint.
Any interior woodwork should be cleaned, sanded and then painted with an oil based eggshell. This will give you a nice wipe-able finish which should last for many years.
Exterior painting is a little more tricky and you should ensure that the caravan is totally rust and dirt free before you attempt to paint it.
To prepare the exterior use wet and dry sandpaper and a top quality exterior paint. Take your time and remember that more than one coat will be needed before you achieve a good finish.
Above all, enjoy the process; document it in photographs so that you can see a before and after journey and share it with friends once your caravan is on the road!