Off The Beaten Path Tourist Destinations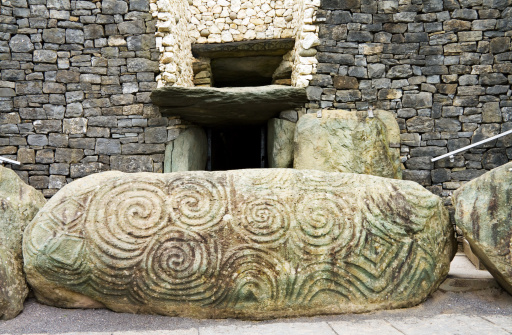 From its fabled holy wells to its historic abbeys, Ireland is a popular tourist destination for those seeking to explore some of the world's most intriguing historic wonders. Ireland also draws in visitors who are looking to discover sites that are off-the-beaten path. If you also travel in search of adventure, consider visiting some of these tucked away historic sites the next time you visit Ireland.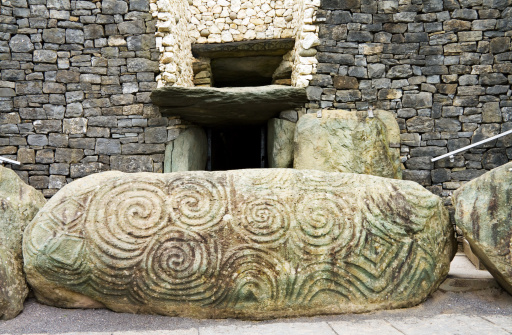 Newgrange
Built around 3200 B.C. by a mysterious Neolithic peoples about which very little is known, Newgrange is a huge passage tomb (it covers over an acre) that predates even England's Stonehenge and Egypt's Great Pyramids. Constructed of an estimated 200,000 tons of stone and earth, the interior of Newgrange is made of solid stone with the exception of a single passage that is stone-lined and capped. That passage leads visitors to the central chamber that then diverts into three distinct smaller chambers. Though Newgrange is classified as a passage tomb, some historians speculate that it may have also been used in religious ceremonies. Located in County Meath in Northern Ireland, Newgrange can be found in Ireland's countryside, near the Coast of the Irish Sea. This makes for a beautiful journey to this mysterious destination, which awaits with a fascinating history.
Glanworth Village
Home to the historic Glanworth Castle, Abbey, Mill, and Bridge, the village of Glanworth holds a wealth of Irish history in a relatively small space. The castle was built by the Condon family in the 13th century, while the Abbey was built during the same period, but by the Dominican order. The 13-arch bridge was also constructed in the 15th century and is said to be the oldest public bridge in all of Europe. In the 1840's, the mill was built to help with famine relief, and it stands as the only reverse undershot water wheel remaining in Ireland. For a stunning visual tour of Ireland's history in a single stop, traveling to the tucked away village of Glanworth is definitely worth a visit.
Newtown Jerpoint
The abandoned 'lost town' of Newtown Jerpoint is located in the southeastern part of Ireland, near Thomastown, County Kilkenny. A medieval-era town that was built in the 12th century and occupied until approximately the 17th century, Newtown Jerpoint is said to be the location where Saint Nicholas (inspiration for Santa Claus) was buried. The tomb of Saint Nicholas is there even to this day, as are the ruins of Saint Nicholas' medieval parish, which dates back to the 12th century. For those interested in the study and exploration of medieval settlements, Newtown Jerpoint is a must-see.
Kells Priory
Because of the robust and well-fortified walls that enclose it, Kells Priory looks very much like a castle or fortress from the outside. However, it really is a monastery. It was built in 1193, attacked in 1252, and attacked again in 1327, but regardless of the invasions, the monastery is very well-preserved. Kells Priory is located near the village of Kells, a little less than 10 miles from Kilkenny City.
For those interested in exploring Ireland, there are amazing sites to visit that are both on and off-the-beaten path. Each destination tells its own unique tale about the rich, vibrant history of the Emerald Isle.