Know The Major Benefits Of Installing DIY Home Security System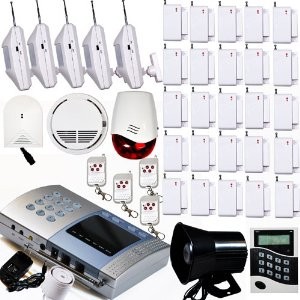 Security of your home is one the major issue that might worry you. For this purpose, many people install home security systems in their homes to keep their family and property secure.
Now when you are installing a security system, you might wonder that whether you should get it installed by a professional or do it yourself. Though professional installation might seem a better option, but DIY installation is far more affordable and easy.
In this article, we will tell you some major benefits of installing a home security system all by yourself.
DIY Installation
Installation of the security system by a professional will cost a lot. Doing it yourself is not only easy but also saves your money. Some of the major benefits of DIY home security systems are:
Do it at your convenience: If you choose DIY option, you can do it according to your schedule and convenience. In a professional installation, you have to spare time according to professional timings. In DIY process, there is no need to take leave from your work, you can complete it in your free time.
Install as per your wish: In professional installation process you have to guide experts about your requirements constantly and also keep an eye on them to make sure they are doing their job correctly. However, there is no need to tell anybody anything if you opt for DIY You will be able to install the system wherever and however you want.
Adjust whenever you want: By DIY, you don't need to call the professional again and again for any adjustment or moving. You can move it or adjust it whenever you want according to your needs.
Learn about the System: By installing the whole system yourself, you learn almost everything about the system and its installation. It will help you in the future when there is any problem in the system. You can identify the problem easily and if possible can fix it too.
No fees: The major benefit why people prefer DIY installations is that they don't have to pay to the professional. If you can't spare money for installation and have some free time, then DIY installation seems the best option.
DIY and Professional Help
If you are still not sure about installing the security system yourself, it is not a bad thing to seek some help. There are many companies having a team of experts to help you with the installation process. You can also have a proper guidance on the phone and install the system properly. This way you can be an efficient installer in just one go.
With the advancement in technology, there are now wifi security system available in the market that offers better security. For proper home security installation, you can contact Cammy. They provide an affordable ad top-notch services to their customer.