How To Take Care Of Your Family's Health In A New Country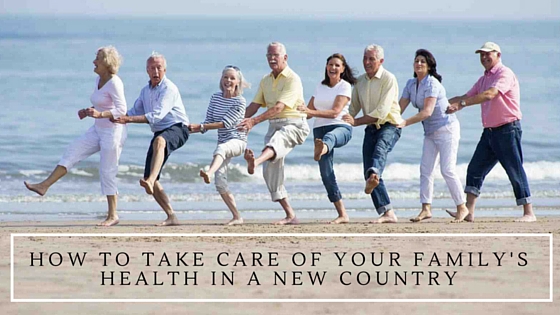 When it comes to you and your family's health, you cannot take anything for granted. Quite understandably, relocations are hard and daunting. Shifting your base is always going to involve tons of planning and hard work. And, your to-do lists will look unbearable.
With the objective to make your relocation easier, we have put forward a list of health related tips. Following these tips will assist you in taking care of your family's health when living overseas.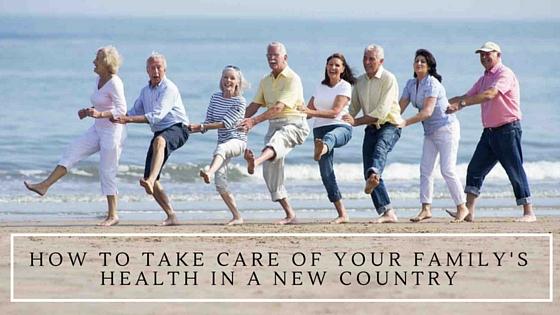 1. Carrying Prescribed Medicines
If you or any of your family members are taking prescribed medicines in your home country, and are now looking at relocating to another country then carrying a prescription of those specific medicines is mandatory. Firstly, you should get in touch with your family physician who has prescribed these pills. Then, you must request the physician to write you a prescription in English and write a letter stating the name of the uperson for whom the medicines are prescribed. In addition, if you are going to a non-English speaking country, then it is advisable to get the prescription translation to its national language.
Prescription note is imperative when traveling as the custom departments of some nations may or may not allow you to carry those medicines otherwise.
Also, make sure that you always are aware of the medical name of your medicine besides knowing the brand name. As the brand name may differ from nation to nation, it is wise to know the universal medical name of the medicine.
2. Research Public Healthcare Facilities
This particular tip will be quite useful when traveling to a different country. Each country has its own health care system, and your job is to navigate through the system. This tip will come in handy, especially when you are traveling to a developing nation. In some of the developing nations, there is a problem of drug supply, which means you may face shortages of the drug that you require.
In order to avoid any disappointments, it is imperative for you to get yourself a private medical insurance. A private health insurance remarkably improves your chances of greater access to the drugs. Health insurances also help in covering you for any medical emergencies, when required.
3. Carry a First-Aid Kit
It is strongly advised to assemble all the required items that you and your family require. For instance, carry band-aids, body wipes, particularly the natural cleaning body wipes, pain killers, and everything under the roof that is likely to give you comfort and healing. A well organized first-aid kit will help you save time and energy in abundance. And, yes, an antifungal body wash can take you a long way ahead in whichever country you reside
4. Carry all Your Medical History
The last thing you would want to do is forget your medical records in your home country. It is imperative to carry all your medical records to your new country as almost all institutions will demand for it. For instance, schools and your new employer will request for your medical records. Besides, having a medical record will also help your new doctor to take over your case. Keep your records updated all time.
5. Be Aware of School Facilities in the New Country
The education systems too vary from country to country, and, therefore, make sure that you are aware of such differences. If you have a child who needs special physical or mental care then find out if the new school will suffice the needs? Unfortunately, some schools do not accept students with learning disabilities or physical limitations. That is why, it is better to be informed about the resources that will be available to you in the new country. A statement from your local physician will come in handy.
6. Talk to Your Family Doctor
Scheduling an appointment with your local doctor is profoundly significant before traveling overseas. It is a good idea to let your doctor know where you are planning to travel as it will help you discuss your medical condition and ways to take precautions, if needed. For instance, high altitude places may cause altitude sickness. So your doctor will inform you about preventive ways for such situations.
In addition, your doctor will also inform you about any vaccines that you may need to take before traveling to a specific nation. And, you will also be given advices on any extra medicines that you must take with you to your new country.
7. Drink Plenty of Water
You may have heard this tip a million times, but never really took a fancy for it. However, in order to stay healthy, especially in a foreign land, drinking water to remain hydrated is must. Sometimes, the reason for not feeling well is due to dehydration. Therefore, keeping your system hydrated is irrefutably the best advice that you can get to remain healthy. Ensure that you are drinking clean water everywhere you go. Boiling of water is necessary to ensure that the water is germ free.
8. Find Out if You Require to be Vaccinated
Some countries require you to go through compulsory vaccination. And, so, it is a good idea to find out if your destination requires vaccination of the body or not. Remember that some countries require you to go through a series of vaccines. So, allow yourself enough time before the departure.
9. Get Yourself Thoroughly Checked
The story doesn't end at vaccines only. In fact, you must get a comprehensive health checkup done at your local clinic prior to departing to the new country. Get the whole family undergo the checkup. That way, you will be aware of any health issues, and can plan about the necessary healing methods abroad.
10. Be Apprehensive of Buying Medicines Abroad
It is not a good idea to buy over-the-counter painkillers or creams from medical stores abroad especially in developing nations. It is no unknown secret that many medicines that are sold in these nations contain impure ingredients. It is highly advisable to buy them after consulting a qualified health care professional only.The guidelines mentioned in this article will provide immense assistance in caretaking the health of you and your family members. In order to have one of the best experiences in a foreign land it is necessary for you to stay healthy. And the reigns of your health are in your hands. So do take good care of yourself and your loved ones when overseas. It is strongly urged to drink plenty of water and sleep well to keep several health disorders at bay.