How To Start A Blog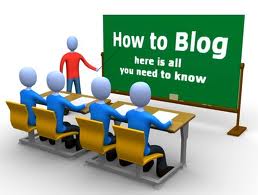 How to Start a Blog
Before I start to give some handful tips about how to setup your own blog I would like to give a short introduction of mine. I'm a blogger and my friends always ask me about how to begin preparing for their first blog .I used to tell them that look I myself have been blessed with certain conceptions that never believed me .In the initial periods of my life when I first started of writing my blogs in 2010 I had a group of friends that used to always talk about the latest movies and about the hot chicks in the college but I never took those gossips seriously. I just thought about the blogs everywhere that I used to go.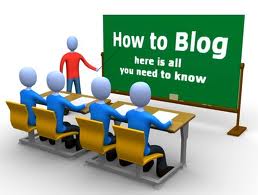 Look now talking about blogging if you are a good writer and just preparing yourself to become a good blogger I'm sure you would be loving everything about blogging listen carefully every successful blogger is not just a blogger but he's a good sharer of his thoughts .to become a good blogger you must try and build that attitude in yourself about sharing your thoughts in a descent manner. And not just share it just for the stake of it but for the person that will find your blog very much helpful in his life while reading it. Find creative ways of exploring your thoughts and sharing them too.
Decide what your Blog is going to be about.
Don't just think about creating your own blog have a firm decision in your mind about the topics that you are going to create in your blogs. Have that decision taking power in your mind .But see your blog couldn't be anything that you think it should be related to the topics that create more traffic to the blogs. There's always been a misconception in the minds of the internet users that these blogs are just a thing of internet diaries in their life. A blogger needs to erase this misconception from their minds .Write something about the politics, romantics and the youth generation, the upcoming technologies, etc. There are millions of topics and the only conclusion that we get from this is possibilities are endless.
Pick a Platform:
As the title suggests after deciding the topic of your blog choose the best platform to upload your blog .And keep in mind that all the blogging platforms are the same as you think so .choose the one that is favourites among the users
Tumblr
Sounds pretty ordinary 'tumblr' isn't it? But among all the platforms it is my favourite .It is the most convenient platform to use as it is blogger friendly. You can your collection of videos, MP3s and images too. It is the best site for image uploading. A common disadvantage of tumblr is that you cannot upload long posts .
LiveJournal
You can get it from the title itself that it's an online journal .And the best thing of live journal is that you have the power to choose whom you do want to and whom you don't want to view your blog. Because almost all the blogs are password protected in short they are personalized