How to Prevent Hold-Ups in Airport?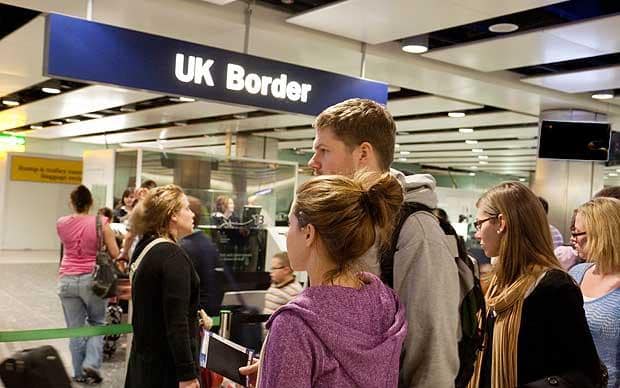 Without proper precautions, our experience in airports can be quite troublesome and strenuous. It is often about common sense, such as wearing clothing and accessories with no metal components. We will be able to quickly pass the metal detector, so we should determine what kind of clothing we should wear. In many cases,   metal pieces, such as keys, metal pens and coins can be stored in special containers. The task of removing all metal items from our clothing should be performed when we are at home or hotel room, just before we leave to the airport. So, we should allocate enough time to prepare ourselves, such as by taking a bath earlier. It is a good idea not to wear metal belt buckles when we go to airport. Without enough preparation, our experience in the airport can become somewhat strenuous. If we carry many metal objects, we will need to face needless delay and this can be quite troublesome.
This can be a difficult task, if metal objects are deeply embedded in our accessories and clothing. This could cause the aviation security personnel to meticulously inspect our clothing. If we plan to go outdoor, we may have boots with reinforced metal protection on some areas. It will take effort to inspect these shoes and it's not recommended to wear these shoes when they are not yet needed. It is a good idea to be selective with what we wear in airports. There should be less metal components that we have in our clothing. Women's bras often contain very small metal components, which trigger sensitive detectors in many airports. Multiple items can be commonly used in our daily lives, so it is important to check local regulations when we visit specific countries. We should be aware that lack of knowledge could have significant implications in our trips. As an example, we may not be allowed to carry specific kinds of drugs. Also, we shouldn't expect that airport officials will become experts on pharmacology and drugs. They may not allow specific kinds of drugs to be brought to the airplane, although there could be some exceptions due to medical conditions.
.We may contact the tourist information center in the destination country to find out about the list of prohibited items. Some banned items can be somewhat unexpected. If we do need to bring some of them, doctor's order may be required. Before taking a long flight, it is important that all of our electronic devices are charged up. It is also important to know about proper uses of electronics when we are aboard the airplane. The rules can be strict enough that we are not allowed to use smartphones or tablets, even with Airplane Mode enabled. But in many cases, the restriction applies only when the airplane takes off or lands. Some business professionals need to work for hours on airplane and it is important for them to bring backup batteries. Find out whether it is acceptable to bring these items to the airplane cabins.