7 Most Beautiful Romantic Gateways In Pakistan
For newly married couples, honeymoon is definitely a rejuvenating, and a revivifying life event. Everything appears to be euphoric and other-worldly.  After all, this event of your life has to be memorable for lifetime, right? Fret not! We have handpicked top 7 romantic destinations with exciting honeymoon packages in Pakistan 2018 for an ultimate romantic hiatus.
#1.  Chitral, Kalash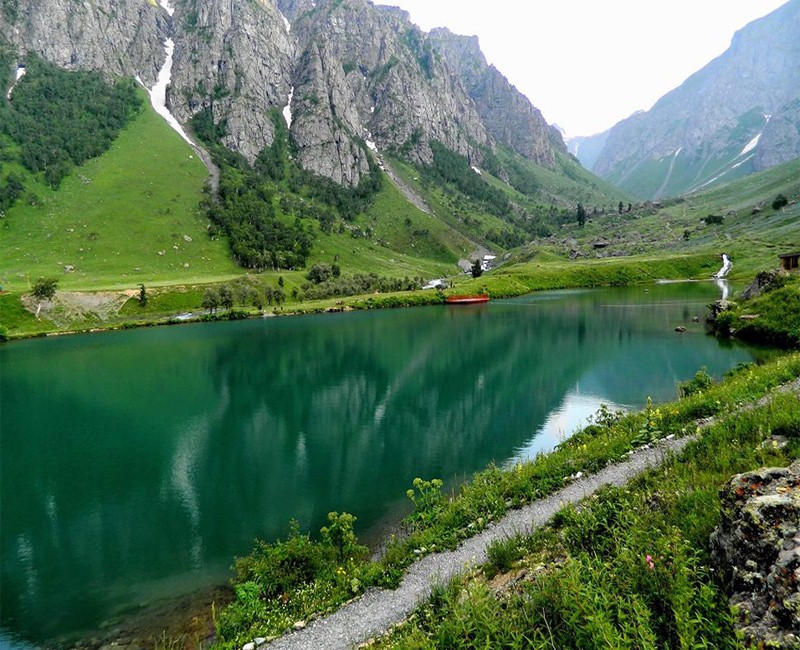 Chitral is quintessentially the most beguiling and quixotic destination for honeymooners. The town is stupendously located in the captivating Hindukash range. This majestic valley is surrounded by beautiful meadows, big glaciers, steep mountains, and lush greenery. The couple will be extremely enthused by sight-seeing and catching splendor sights of the valleys.
Places to Visit: Golen Valley, Kalash, Shandoor, Arandu, Mumuret Valley, Jami mosque, and Madaklasht valley etc.
Where to Stay: PTDC Motel, Ayun Fort Inn, Kalash Hotel Chitral, Hindukush Heights.
#2. Malam Jabba, Sawat
Luminous snow covered peak, deep pine covered valleys the charm of this place is simply unrivalled.  Mountains, Chairlifts, luxury hotels offering cuisines–Malam Jabba has it all. Revel in your adventurous side with activities such as paragliding, skiing or mountaineering, making the most of the crisp mountain air. You can sit by cozy fires and explore the frozen kingdom, with ice and snow adding new shapes to the landscape. Take some time to enjoy local cuisine and sightsee the snow-clad mountains.
Places to Visit: Red fort, Gabina Jabba, Fiza Ghat, Pheasantry and more.
Where to Stay: The Residency, Peacock Houseboats, Royal Dando, Number Eleven.
#3. Neelum Valley, Muzaffarabad
This bow shaped valley is a delightful scenic splendor and an irresistibly alluring destination. Surrounded by green forests and blooming flowers, enchanting streams, shimmering lakes and rivers, and rolling green hills make it a dream place for the couples looking for romantic honeymoon place.
There are fantastic trekking opportunities, mountain biking and also a wealth of sights to explore. You can travel around the picturesque towns including Keran, Sharda, Arang etc. Ideal time to visit Neelum is between the months from May to October.
Places to Visit: Kutton, Sharda and Keran Arang Kel, Sharda, Taobat etc.
Where to Stay: Sharda Lodges Resort, Keran Residency Gillani Hotel Neelum Star River Oriental View Guest House.
#4. Shogran Valley
Shogran is a splendid scenic hill station located on greenish plateau in Kaghan. Its dense forest and overwhelming charm caste magic on the visitors. Couples can celebrate the ecstasy of romance within the hills of Nathia Gali during a cozy weather during summer.   The valley is known for Siri and Paye Meadows where nature can be found blushing all around. This hamlet provides excursion which makes your day full of joy and excitement. The splendor and charm of this place remains embedded in memory for long.
Shogran valley has abundance of hotels and resorts with modern amenities that give special treatment to their customers on honeymoon
Places to Visit: Siri Paye meadows, Makran peak, Kiwai etc.
Where to Stay: Pine Park Shogran, Hotel Hill Top, Arcadian Sprucewoods Resort, Lalazar Hotel.
#5. Skardu, Gilgit Baltistan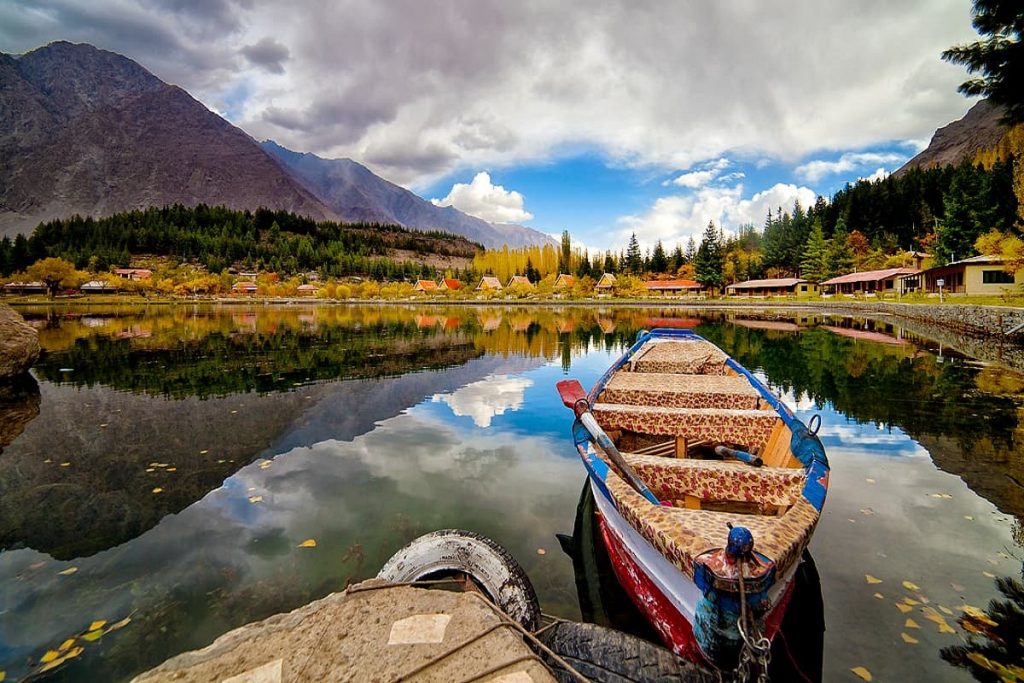 The central valley of Gilgit Baltistan, Skardu is an epitome of beauty and serenity. This magnificent honeymoon destination is sure to enchant you.  Due to its rich atmospheric teak and sandalwood forestry, Skardu represents numerous opportunities for strolls. Skardu is the center or trekking trailing and climbing journeys.  To spend a great time, you and your loved one can explore Deodai plains, spend time by Satpara Lake, visit local valleys and head over to Shangrila resort.
Places to Visit: Italian K2 museum, Skardu Fort, Deosai, Shigar, Khaplu, Manthoka Waterfall, Kharpocho Fort etc.
Where to Stay: Shangrila Resort, Skardu Villas, Hargisa Hut, Hotel One. 
#6. Naran, Kaghan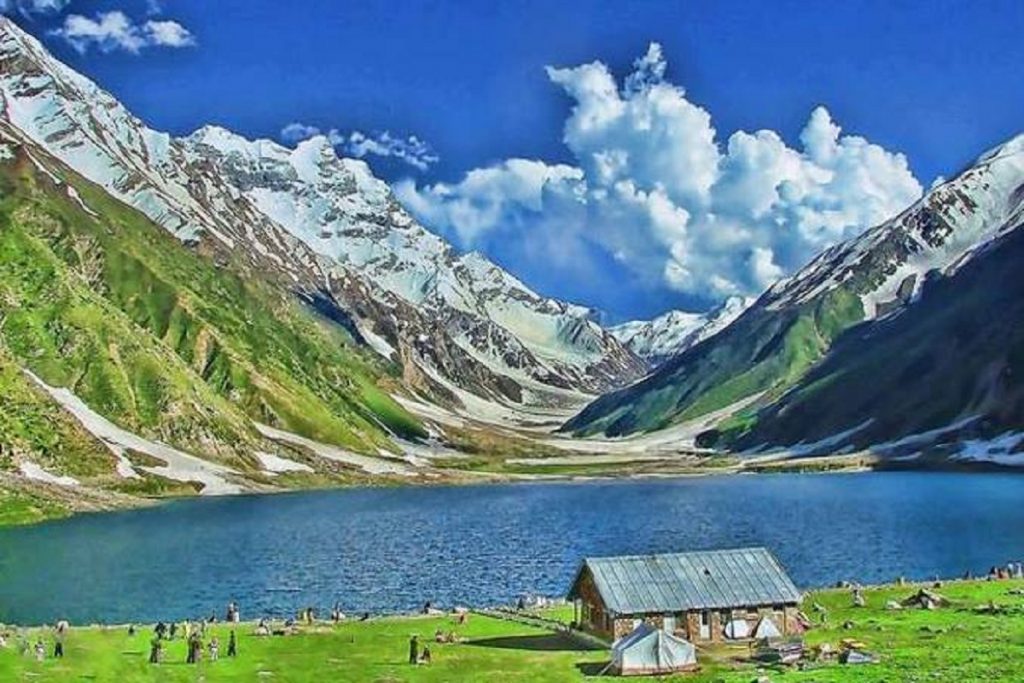 Laying in the idyllic cluster of valleys, the picturesque Naran is country's most immediate romantic destination.  Known for its scenic view-points including green-lush verdant gardens, icy lakes, mountain panoramas, exotic waterfalls and much more; Naran is the ultimate escape for couples and one of perfect honeymoon packages in Pakistan. There are numerous types of accommodations are accessible, including horse-riding, excursion to Lake Saif-ul-Mulk and a trip to Lal Bazar plateau by a jeep and many more.
Places to Visit: Lulusar Lake, Lalazar Meadows, Kunhar River, Rafting place, Lake Saif-ul-Mulk, Lulusar lake and Babusar and more.
Where to Stay: De Manchi, Inn Hotel, Mountain Chalets, Royal Hotel, Kunhar View Hotel.
#7. Fairy Meadows, Nanga Parbhat
Fairy Meadows is a lush green plateau a banquet of flowers a long with exalted Nanga Parbhat. When clouds of mist unfurl above the verdant field, it presents itself as more exotic. Hiking towards Nanga Parbhat, walking though splendid green meadows and pine trees, taking tea with a beautiful view of Nanga Parbhat, spending nights in tents will mesmerize your soul. At nights there is bonfires, music and dance making Nanga Parbhat one of perfect honeymoon packages in Pakistan.
Places to Visit: Nanga Parbhat, Raikot Glacier and more.
Where to Stay: Fairy Meadows Cottages, Raikot Serai, Fairy Meadows Hotel, Fairy Meadows Board View Resort.
We hope that you plan to visit these places. Travelo.pk always tries to offer customers with better honeymoon tour packages in Pakistan also in 2018 by providing you the memorable time with your loved one in affordable rates.