Planning a Holiday? This is What you Need to Keep in Mind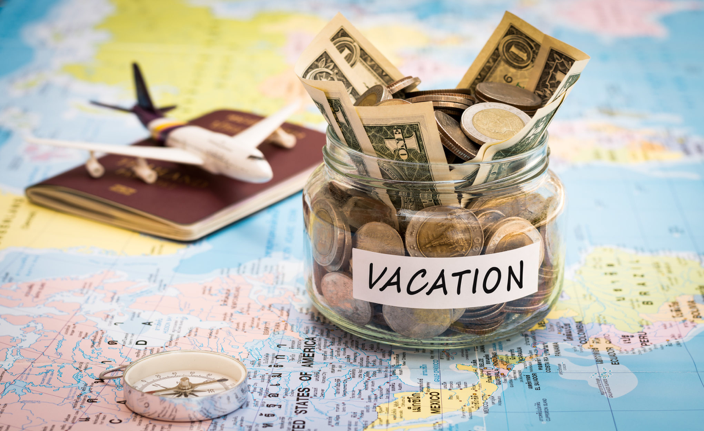 A trip to an exotic destination is definitely on everyone's bucket list. When we think of a vacation, some of us think of warm sands and blue waters of a beautiful beach, while others think of a quiet time in the hills. Some prefer an adrenaline pumping adventure holiday, while others love to have a relaxed holiday slowing down and catching up with their loved ones.
Travelling helps you grow as a person and broaden your horizons. It expands your mind and increases your knowledge about different people, their lives and lifestyle in our country as well as other countries in the world. You learn about new cultures and their delectable food. Click a picture with your loved one at one of the Seven Wonders of the World, the Taj Mahal or relive the colorful history of the Egyptian Pharaohs at the Pyramids of Egypt. Explore the melting pot of the eastern and western culture at Turkey or the pristine beauty of the Swiss Alps in Switzerland. Walk majestically on the Great Wall of China or the dense jungle paths of Borneo forests, amidst the cute Orangutans. No matter what your interests are, travelling makes you a complete person and enriches you in ways you would never know.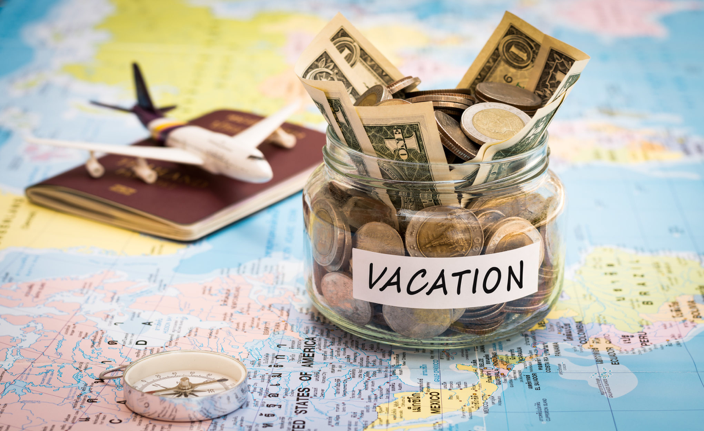 But there are some things we need to consider before we take that dream vacation. Apart from choosing the destination of your dreams, making necessary travel arrangements and chalking out an exhaustive itinerary, we need to oversee a very important aspect, which is budgeting. Monetary planning and creating a proper trip budget plays a very crucial role while you plan your exotic holiday.
1. Money matters: Before planning any holiday, you need to first check your financial position. You need to have an idea as to how much money you are willing to spend on your vacation. If you have saved up for a trip, then rest assured things will be taken care of. However, if you want to plan a trip without disturbing your finances, a travel loan is a good option to think of. A travel loan is a personal loan for travel specifically. With the travel loan, you can pay for your much-deserved holiday in easy installments, so that you do not have to bear the entire expense of the trip at one time and feel the pinch.
Travel loan comes under the umbrella of a personal loan, which specifically covers expenses of domestic or international travel. It is an unsecured loan which does not require any collateral or security. You can check your personal loan eligibility with the financial institutes like Tata Capital who let your check your eligibility, EMIs as well as the rate of interest, online.
The application process for travel loans is very convenient and easy. You can even apply on the website and the executive will call you for a convenient time to pick up your requisite documents. Travel loans are generally approved within a span of 72 hours. The interest rates are competitive and payable in easy monthly installments. But remember, while it is very easy to get a travel loan, always take the amount that is required. Higher loan amount results in higher interest rate, which leads to a higher repayment amount. So it is a safe bet to keep in mind that the travel loan amount should not be exceeding your requirement.
Travel loans are available as per destinations packages. Local destinations have a lower loan amount and that increases with the international destination of your choice. You should do a detailed research before you decide on the loan amount.
2. Plan right: First things first, planning a vacation is not an easy task. Before you plan your trip, it is imperative to plan the budget for the trip. Tickets, insurance, visa (for international travel), accommodation, sight-seeing etc. are just some of the immediate expenses that come into your mind. The trip cost should always also include an extra amount for unexpected contingencies or medical emergencies. An approximate sum of expense chart will add a lot of clarity on how much your trip is going to cost you. Your travel loan comes handy here as you will be able to budget all of the above and more while planning your trip.
3. Time is money: Booking early has its own advantages. Always pre-book your air tickets and accommodation, including your local travel arrangements. Booking early gives you access to great travel deals and some amazing discounts and offers, making it easier on the pocket. Look for season passes or local travel deals at your dream destination. For eg: if you are travelling to cities in Europe, check out deals and discounts on the Euro rail pass. The Euro rail pass also offers you easy access to different countries on the continent. Also, city day passes turn out to be an economical option. These daily passes cover museum entrance fees, metro and bus tickets for the day. Saving on these things will leave you with more cash to spend on interesting things like shopping and other activities of your choice.
While you have a travel loan to help you with all your financial needs, it's best not to go overboard. A few luxuries are always allowed while on a holiday. However, overspending may also land you in debt. So be wary before you choose how to spend your money.
4. Timing matters: Travelling in the offseason has a host of benefits. Lesser crowds and great discounts on airfare and hotels mean that you can get your precious moments of solitude at a bargain! Offseason travel has caught up in a big way and many travelers now prefer the down season to make their dream vacation come true. It is best to make plans for offseason now, whilst the trend of travelling in offseason is still yet to catch up in a big way.
5. Insure your trip: Insurance plays a very important role when you are planning your dream international holiday. Travel insurance covers your important emergencies like medical emergencies in a foreign land. Not only does the insurance cover medical treatment and hospitalization emergencies, but also covers medical evacuation and medical emergency transport expenses. Over and above that, travel insurance provides protection against trip cancellations, baggage loss, delays and other allied expenses. That's why travel insurance from a reliable and a reputed travel insurance company is one of the most important things to have in your travel checklist. With the help of your personal loan for travel, you can choose the best insurance for yourself to safeguard yourself from unknown while on a holiday.
With a travel loan to help you with the money, fantastic travel plan, an interesting itinerary to keep you busy during your vacation, pre-booked tickets, accommodations and travel plans you are all set and raring to go for the dream vacation that you had always wanted to take.