Traveling in Japan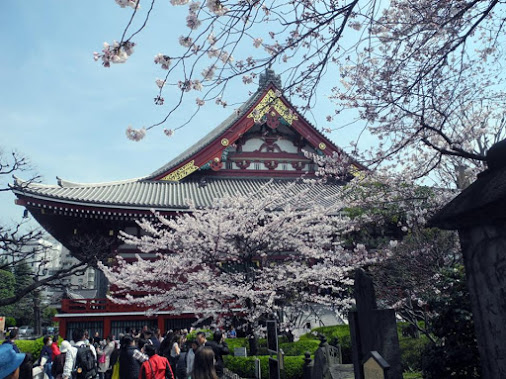 Even for highly experienced travelers, Japan can be a highly fascinating destination. People are able to find great contrasts in Japan. They are able to find both high-tech cities and ancient temples on quiet, serene surrounding. There are also bullet trains that traverse through misty green surrounding. However, traveling in Japan can be quite challenging due to the lightning pace of the locals. Nevertheless, any traveler should be confident to take a plunge. We should find amazing hospitality in the middle of exotic and rich heritage. Locals can be incredibly friendly with us. It is important to be prepared with local customs. We should wear comfortable socks, preferably without holes. When we visit someone's house, restaurants, temples and other places, we will be asked to remove our shoes. Restaurants in Japan often don't provide napkins, so we should bring enough tissues. Compact travel umbrella is essential especially because some areas in Japan can be both wet and cold. Rain can happen at any time of the year. One of the most exciting activities in Japan is soaking in a hot spring. Many springs all over Japan come in both man-made and natural varieties.
When we go to rural areas of Japan, we can find some picturesque natural springs. They are often located in the middle of pretty foliage and scenic valleys.  However, access to these hot springs can be quite challenging, especially for older travelers and those with disability. For seniors and young travelers, hot springs in Japan can be quite pleasant. They have soothing effects on our joints and muscles. Travelers shouldn't be surprised if they are surrounded by nude Japanese people in the pool. Thankfully, it's still acceptable for foreigners to wear bathing suit.  In Japan, there are many amazing temples and museums that they can go to, The oldest in Tokyo is the Sensoji Temple, with its colorful pagoda and imposing gate. The Tokyo National Museum is massive and an interesting place to visit for travelers. There are many cultural and historical exhibits that we can find in these museums, as well as thousands of ancient artifacts. There are many things in Japan that can excite avid history buffs. Even in urban areas, Japan is known for its gorgeous plants and gardens. Kyoto is known for its amazing parks and scenic garden. Travelers are often awed when visiting Kyoto during autumn, when they see gorgeous trees with red leaves.
Obviously, spring is another time to visit Japan. We can see pink cherry blossoms and green trees. It's a good time to visit the East Garden of Imperial Palace during spring and it's free to enter. Japan is known as a developed country with steep costs of living, but it's possible for travelers to save money. Food, cinema and taxi can be quite expensive. Small Japanese eating places where locals habitually go are usually quite affordable and there are many cheap hostels in large cities and small towns. Local supermarkets also offer a number of affordable food for travelers.