Growing Up Fast: How To Stay Involved In Your Teen's Life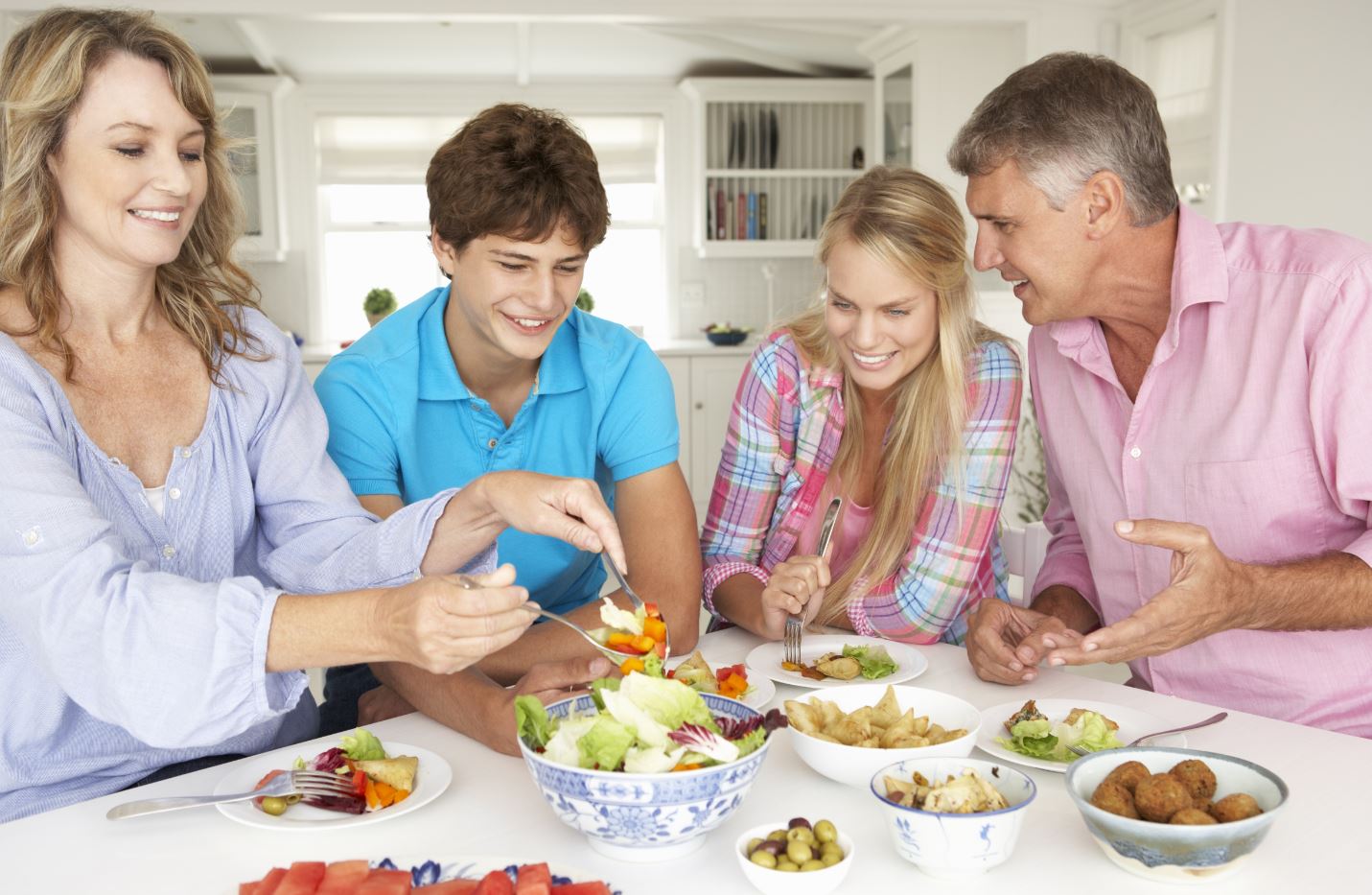 You fondly remember the day when your little girl or boy crawled precariously onto your knee. She'd ask you questions about nature or he'd show you his latest stick-figure drawing. Of course, the years have flown by, and your child has blossomed into a rambunctious teen. You know that this stage can affect the rest of your daughter or son's life, so you want to gently guide your child toward good behavior. But how can you support and teach your teen when all she or he wants to do is exercise independence and spend time with friends? Try the following for techniques to rebuild your relationship.
Eat Meals Together
Between soccer practice, dance lessons, birthday parties, and late-night study sessions, your teen likely has almost every hour of the day completely booked. But despite the busy schedule, you can set a specific meal time for your whole family to enjoy. During dinner (or midnight-snack), give your teen and the rest of your children the chance to catch up and describe their day.
Talk Openly and Listen Fully
As much as you'd like to hold onto your two-year-old forever, your daughter or son is nearly an adult now, so you should converse with him or her as such. Talk openly about everything, from simple homework assignments to complex and serious matters such as peer pressure and substance abuse. While many teens engage in high-risk behavior, certain behaviors are far more serious than others. Drinking and driving, for example, can result in a DUI charge if your teen is caught driving with a BAC of as little as 0.02%, according to an expert at Sessions Law Firm. Casual, one-on-one conversations are some of the best ways to teach your teen that actions have consequences—some of which will affect their life far beyond their teen years.
When you talk to your teen, don't try to carry the conversation on your own. Let your teen express her or his feelings about subjects, and give your teen a chance to reach her or his own conclusions. If necessary, sit in silence for a few minutes and simply enjoy the company.
Set Aside One-on-One Time
Although you and your teen may have to plan several weeks in advance, you can still find time to spend together. Whenever possible, set aside an entire day when you and your teen can do activities you enjoy, such as attend a movie, go shopping, or hike near the park. Don't feel obligated to pull out all the stops to please your teen. These one-on-one days should feel relaxed and care-free rather than stressful and expensive.
Stay in the Loop
Some days you may feel as though your teen speaks an entirely new language. Slang terms pop up and cycle through your daughter's or son's vocabulary faster than you can keep up with. While you don't have to mimic your teen's lingo with phrases such as "on fleek" or "basic", you can make a little extra effort to stay a part of your son's or daughter's world. Do a little research on the latest gizmos and gadgets and don't be afraid to listen to your teen's favorite bands now and again. The more you share and have in common, the stronger you can build your relationship.
Although your teen may be growing up fast, these four steps will help you stay involved in your daughter's or son's life.