Places To Consider For Proposing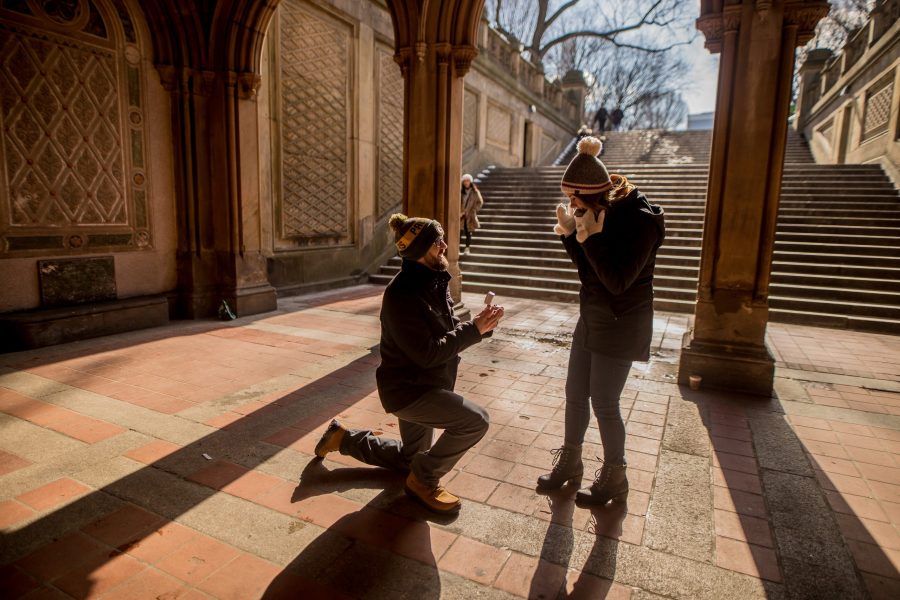 You have been with your partner for quite some time now and you want to consider asking the big question. However, it is not as simple as saying: "will you marry me?", as it takes a lot to say because you are considering being with them for a lifetime. 
Picking the right time and place can be difficult for a proposal. Many people suggest that if you feel the time is right then, ask the question. However, some people like to make the moment special by picking the right location. Here are five wonderful locations that you can choose to help make your proposal perfect!
The City of Love, Paris
This has to be at the top of the list for one reason only, with it being called the city of love. Many people propose in Paris because there are plenty of wonderful places for it. Paris is well known for the wonderful Eiffel tower which many people will choose to have in the backdrop of their proposal. 
Like mentioned before, Paris has many places across the city that oozes romance. Georges Haussman designed central Paris, the cobbled streets of Montmartre and the Marais. There are many romantic attractions in Paris to explore with your loved one and it is also a great place for a city break as well. Take in the culture and the buildings that are not allowed to be built over six stories! 
Paris just seems like the perfect place to visit with your partner. Some people might feel like it is cliche, however, it is known as the city of love for a good reason!
The Floating City, Venice 
Another one that just had to be on this list is Venice. With hundreds of years of wonderful history and architecture across the city, Venice just seems like the perfect place for a proposal. The ancient city on the water is another amazing and romantic place for you and your lover to go away for a week. 
Exploring the city by a gondola and taking in all the fantastic architecture that surrounds you is one of the best ways to set you up for a proposal. Take in the peaceful surroundings in wonderful secret gardens, or even view the city from above with a romantic dinner on a rooftop. There are many amazing places in Venice to look at when it comes to a proposal. 
Venice is another cliche place for a proposal but like Paris, it will be a wonderful place to drop those special words. 
The Paradise Island, Bali 
If a city is too much for you, then we have got the perfect alternative. Bali is the place for you! Paradise Island gets its name for a reason and that is because it is a tropical paradise. With the never-ending fascination of the untold nature throughout Bali, it is a great place for exploration and wedding proposals. 
There are many gorgeous places to have as the backdrop for your proposal in Bali. In fact, you are spoilt for choice. For starters, you have got the Tegalalang rice terraces in Ubud. The beautiful green fields will take your breath away. However, it is a very popular tourist destination so do not leave it too late during the day. 
Two other wonderful places to go and take in the amazing views are the Blangsinga Waterfall or the Tegenungan Waterfall. Located in Ubud and Denpasar, these destinations give you some of the best views and perfect backdrops for your proposal that look great for a picture.
There are so many fantastic places to visit in Bali and they cannot all be discussed in this article. Either way, this should be a place to consider for your wedding proposal. If not then check out a honeymoon guide for Bali as this could be great for that as well. 
The Bahamas
The Bahamas is another great place to explore and it is on many people's bucket list to visit. Bali is a place that you see on many people's Instagram when they visit, including celebrities, recognised for its wonderful white sand beaches and its forests scattered around the island. Bali is a great place to go for a unique proposal, so why not drop to one knee with a unique emerald ring to match the scenery.
Just like Bali, there are many places to propose in the Bahamas. Maybe you want to propose on the amazing 'Love Beach' with the sunset reflecting off the sea. Or, you could even explore the 'Thunderball Grotto' which is a cavern that is lit by shafts of light on the roof.
Home
This just had to be on the list and it is one that you should consider. You might ask: "Why do it at home?" or "it isn't that special when at home" and you could argue you are right. However, for some couples, it is the perfect place. 
Home is where you tell each other you love each other every day. Create memories constantly and make each other laugh, cry and sometimes you might even fall out. These are all things that make your home so special. The hours of cooking for each other and watching endless television shows. These are all great moments created in your home. 
This is what will make it special. You could be doing one of your everyday tasks and just ask the question there and then. 
Say they are cooking your dinner and they turn around and you are there on one knee, it will surprise them more than any other time. You will not have a wonderful backdrop for the proposal but, it shouldn't be about that. It should be about creating those special moments at the most unexpected times. 
Summary
No matter where you propose to your loved one, it is always going to be special. Just like the wedding, honeymoon and where you first met them. They will all be special moments. However, proposing will just feel right at the time, you will get an urge to ask the question. If you have that ring on you there and then, then that is the perfect time to propose.