Dambulla: Places To Visit In Sri Lanka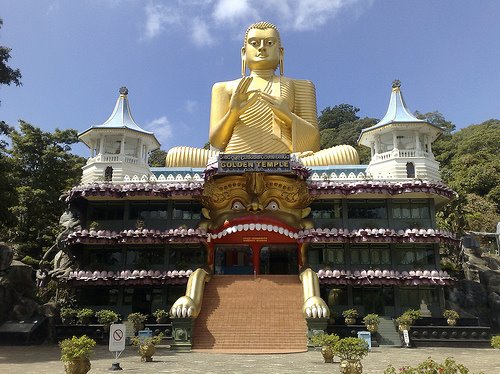 For a visitor who want to tour the world and explore some of the best kept religious secrets of the world, Dambulla in Sri Lanka is so much connected to the Buddhism than any place in the world, the attractions which dots most of the expanses of the region are many caves which have religious and historical artefact's stored in them, the temples there are known as cave temples where many historical facts are preserved for present and future generation, the many statues of leaders like Buddha and many other notable figures in their history are only to be found in these caves.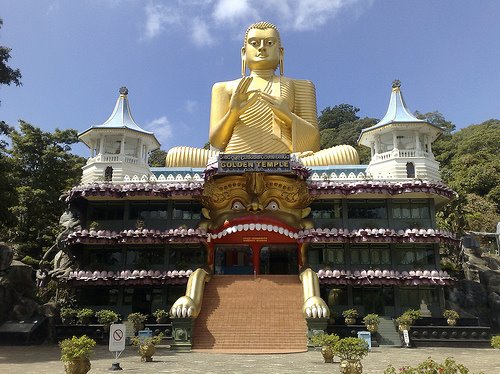 Dambulla Caves:
1. The cave complex in Dambulla is one of the most well preserved feature in this lonely planet, there are many caves in the area which are also known as temple caves with many historical facts well preserved.
2. The cave temples are very unique due to the fact that they are too serene and beautifully build; the original architectural designs are well maintained over many years.
3. The Dambulla cave temples rocks tower very high of up to 160 meters above the head, this makes the cave complex to be a must see sites by many visitors who come to this sides of Sri Lanka.
4. Inside the caves several nice craftsman works can be explored with statute of notable religious deity like Buddha are well preserved here, there are more than five caves which can be explored with Buddha statue all over.
Iron Wood Forest:
1. this sacred forest in Dambulla is regarded as a human sanctuary in the area, it's suitable for exploration, studies and many ecological purposes in the area.
2. Many visitors visit the forest for the purpose of nature studies and to sample many species of trees there.
3. Trekking is also another activity which attracts many tourists to come here; it covers several kilometers paths for adventurous trekking.
4. Trekking here is very fascinating experience owing to its thickness of various well preserved trees and bushes, trekkers find it more of an adventure to walk inside the forested paths.
Rose Quartz Mountain:
1. Rose Quartz Mountain is another spectacular place to visit while in Dambulla, it's a mountain which is made of rose Quartz deposits hence the name as known today.
2. These are several ranges which are thought to be more than 500 million of years; you may be surprised whether anything existed those many years back.
3. The deposits of white color and quarts can still be viewed within the ranges, white rosy color according to its name.
4. Tourists come here for trekking then view the countryside from its peak which offers a very beautiful scenery indeed, mountain climbers also do their sport here from more steeper sides of the ranges.
Amaya Lake:
1. Amaya Lake is actually a Lake resort club which is nicely build near the water body, the resort is named just as the Lake in which it's build.
2. it's a well-appointed destination to visit while at Dambulla to offer a refreshing and reflexive moment after touring several temple caves.
3. It offers a very suitable destination for couples who are in their romantic vacation or for just married love birds, it's also ideal for family vacation or a retreat and recover getaway.
4. The rooms are overlooking the cool breeze of the Lake with very fresh atmosphere just around the Lake, nicely maintained Bars and Restaurants fully stocked with sea foods.
5. Visitors have a chance to enjoy their candle lit dinner as they relax just next to large swimming pools or at the Lake.
With many places to visit in this isolated districts of the Sri Lanka, Dambulla is a nice place to visit with many well-appointed hotels and resorts to get a reasonably priced accommodations, nice food to indulge you, spectacular cave temples which are its tourists mainstay and much more, apply for a Sri Lanka ETA Visa then you are well as gone there.