Compact Camera from Panasonic to Capture Memorable Moments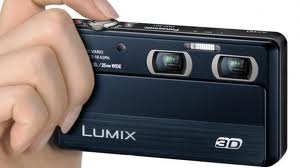 Every individual wants to save their memorable memories in the form of pictures and videos. Here in this article we have discussed few of the outstanding compact cameras.
 DMC-LF1
The DMC-LF1 compact camera by Panasonic is outfitted with a wide angle of 28mm along with 7.1x optical zoom. The brilliant light emitted helps you take great pictures even in low light.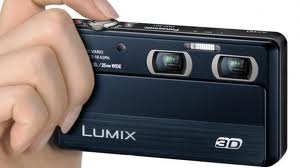 The High Sensitivity MOS Sensor with 12.1 megapixels, the size of 1/1.7 inches is better than any other digital camera in market.
The lustrous and classy DMC-LF1 promises steady framing and absolute clarity even in the face of bright sunlight. The superb 3.0-inch LCS with 920K-dot intelligent is backed by automatic brightness setting that guarantees trouble-free visibility always.
Handling this compact camera is made easier with the Control Ring that helps you get control over the zoom, ISO sensitivity and shutter speed. Learning photography is simple with the Composition Guide made available with DMC-LF1 as it facilitates selecting the appropriate composition pattern and form. An image that is well composed can always have a better impact on the viewer. With the help of Wi-Fi connection it is possible for you to upload your clicks on social networking websites without much hassle.
DMC-XS1
The DMC-XS1compact camera is apparently the slimmest digital camera as of now. With its brilliant dual-colored design is attractive like anything. The pictures can be stored in the microSD card that is compatible with any Smartphone as well.
The DMC-XS1 is equipped with a wide angle of 24mm along with 5x optical zoom. The Intelligent Zoom of this compact camera can extend up to 8x along with better image quality.
The option of Creative Panorama by DMC-XS1 enables you to add effects to the images taken to make its appearance clearer. The camera can also record HD video in quality 1280 x 720p with the help of the individual video button on top. Uploading images via PHOTOfunStudio Ver. 9.0 LE on social networking sites is now possible.
DMC-LX7
The DMC-LX7 compact camera is outfitted with a wide angle of 24mm along with the bright light that enables you to take pictures even in low lighting situations. In order to reduce the flicker and ghost in the image Nano Surface Coating function proves a great help.
The DMC-LX7 is equipped with 10.1-megapixel MOS Sensor with 1/1.7 inch that results into images of high resolution and impeccable clarity. Intelligent Noise Reduction and Multi-process Noise Reduction functions ensure clear images without any blur.
It is possible to manage the bright light with the help of the aperture ring, rear dial and internal ND filter.
The DMC-LX7 can shoot videos in high resolution and by using the Time Lapse shot you can also have a clear view of still objects like the flowers, clouds etc. by enabling the record time, interval span and the number of images to be clicked.
DMC-FS50
The DMC-FS50 packages a 24mm ultra wide-angle LUMIX DC VARIO lens with 5x optical zoom (35mm camera equivalent: 24-120mm) into a slim, compact body. The 24mm ultra wide-angle lens gives photographers a wider range of composition possibilities with approx. 213% larger viewing space compared to that of 35mm camera. It captures more subjects in limited focusing distance. For distant subjects, the Intelligent Zoom can be used for the extended magnification to 8x by combining digital zoom with minimum deterioration of image quality.
The DMC-FS50 is outfitted into a slim and lustrous body with 24mm wide angle along with an optical zoom of 5x. The Intelligent Zoom can extend itself up to 8x providing high resolution images.
This compactcamera comes with 16.1-megapixel that can provide you with Creative Pictures that are easy to crop and edit.
Additional features in DMC-FS50 are MEGA O.I.S, Face Detection, Intelligent Scene Selector to ensure best image quality and high resolution videos.