If you've ever spent a long and chilly winter in, say, the Midwest or on the East Coast, the allure of California is probably very real to you. Year-round sunshine and warm days—at least in some parts of the Golden State—are truly compelling to those banished to the harsh realities of winter throughout much of the rest of the country.
If you're considering packing up and moving to California, consider trying out a temp job there first before making a full commitment. Make sure your healthcare is secure by purchasing a short-term health insurance policy valid in California before you leave. Then throw some clothes and your toothbrush in a bag, hug your family goodbye and hop on the plane (or into the car).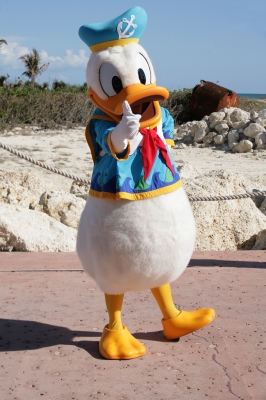 If you're looking for inspiration regarding what type of job to pursue upon your arrival, consider the following list of ideas.
Disneyland Resort
If your all-time favorite movie is "Aladdin" and you can recite every line from all the songs in "The Little Mermaid," seasonal employment at one of the Disney franchises in California might be for you. From Walt Disney's first theme park—Disneyland—to Disney California Adventure Park and the Downtown Disney District, a wide range of employment opportunities is available.
Depending on where your interests lie, you could apply to be a cast member—meaning you'd wear a Snow White costume and hug small children all day long—or something more low-key like a concessions staffer or retail clerk. Disneyland also offers professional internships, so college students and recent graduates might consider this option, as well. The choice is yours, but seasonal competition can be steep, so apply early and make sure your résumé is pristine and error-free.
Farm Work
Many people flock to California each year for seasonal work on farms. This might involve harvesting crops, processing the resulting fruits or vegetables or performing more generalized tasks. As immigrant worker laws have stiffened, the demand for workers to fill positions like these has grown significantly. Despite offering relatively low wages, farming jobs can provide a great learning experience and might be the perfect opportunity for high school or college students studying agriculture, horticulture or a related field.
Lifeguarding
If anyone's ever suggested you may have been a fish in a previous life, there's no better job opportunity than one that allows you to be in the water—at least sometimes. Lifeguarding is an ideal seasonal job opportunity if you love to swim and can pass the requisite physical tests. The California Department of Parks and Recreation hires seasonal lifeguards each year—applications are accepted starting in March—or you could apply with a private pool or club. Either way, stock up on sunscreen and start working on your butterfly stroke now so you'll be completely ready for your swimming tests when the time comes.
Spending a season or two working in the Golden State is a great way to learn if you're cut out for life as a full-time Californian. Pack your bags and head for the West, and be prepared for a learning experience unlike any other.