Historically men haven't had a great record when it comes to buying flowers.  Most women thought it was a sign of guilt, and for good reason. Flowers were often bought to apologise so an indiscretion, leading to a mistrusting of men who buy flowers.
The normal accusations fly around, and that's just the tip of the iceberg. Women instinctively know where flowers have been bought from, the supermarket, the 24 hour petrol station, wildflowers from the side of the road en route back from work. Women seem to have it sussed.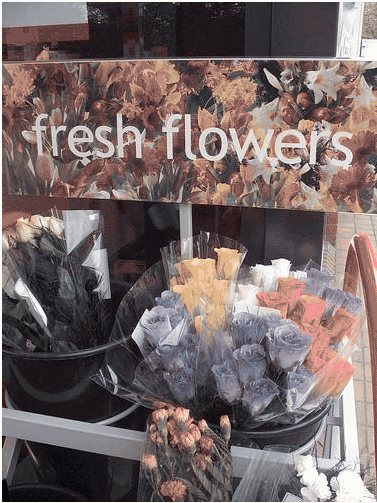 Not only is there a rich variety of flowers to be found, there's also more choice as to how you buy them and how they are sent; including international gift delivery for that special woman who may not be close to home.
After all, simply receiving flowers canmake the woman in your life feel special.
Wherever the love of your life is, here are a few tips to help you find the perfect bouquet for that special person in your life.
First of all, think of the recipient, that amazing woman in your life: Who are they?
The Friend – If you have a female friend, someone you've shared a lot of time with (but not in a sensual way), then flowers are a great way to say 'thank you'. When choosing a flower arrangement, just think fun, maybe pick a bouquet that contain garden flowers, which are bright and beautiful. Have them delivered, no matter how far away they are.
The New Love – Sparks are flying, emotions are running high and it can be difficult to express exactly what that person means to you at this moment in time. Think passion. Your flower arrangement should be full of bright and exciting colours: pinks, reds, oranges and golds. This vibrant bouquet should be supported with a thoughtful note, which articulates your feelings.
The Long-Term Partner – This is a completely different relationship from the new love. The fire has been burning bright for some time, and giving your partner a thoughtful flower arrangement can mean the world to her. The flowers are a symbol of your relationship, the start small, but grow and become a beautiful representation of your love for each other. Take note of her favourite flowers, and colours, or flowers from a previous special occasion such as; first date, wedding, etc. for an arrangement she will adore.
The Family – Grandmothers, mothers, sisters, aunties, nieces and daughters – there's nothing quite like them. Like any family member, they will have supported you and loved you throughout your life. So it's important to show them that you care, just as much as they do about you. Flowers and house plants make the perfect gift.
Secondly, think about how your recipient should receive these flowers: How do you want them to feel?
Spontaneous – Use the element of surprise. Woman love nice surprises, and when greeted with flowers, for no reason whatsoever, it's a sure fire winner.
Size – Big or small, the size of a flower arrangement isn't important. It's more about the statement that it offers. Just ensure that the size is appropriate to the occasion.
Special – Flowers can make someone feel that they are the only person that matters in your life. So, whether you want to surprise her at home, at work or even when they aren't too close to home, you can make them feel on top of the world.
Buying flowers isn't rocket science; it's easy. Just think about that special person that you're sending them to, and you'll do just fine.