How to Update Your Wardrobe on a Budget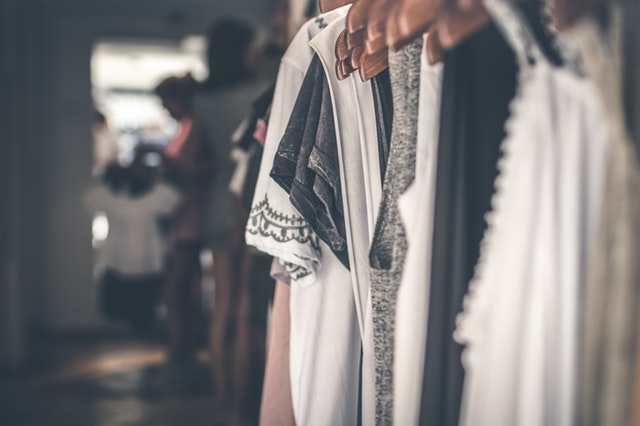 While we all want to stay on top of the latest trends, we don't always want the price tag that comes with it. Autumn is the perfect time to reassess what you've got in your wardrobe, giving you the opportunity to refresh your everyday style. You don't need to spend a fortune updating your wardrobe when you shop the right way. Don't know where to start? Spruce up your outfits on a budget with these top tips:
You'll be surprised with the amazing items you can find for reasonable prices in a thrift store. Location is everything, so if you have the chance, go to upscale areas and dig through their charity shops – you may even pick yourself up a designer label or two like brand new luxury lingerie or designer handbags. You might find a dress you love but realise it's a couple of sizes too big. Why not get it altered or style it out with a belt? Either way, it's still cheaper than buying it brand new.
If you want to make the most of the new seasons trends but don't want to spend your wages making it happen, then why not choose minimalistic pieces that you can mix and match? You can make lots of combinations with just a few simple tops and shorts or skirts. To add another element to the look, accessorise with jewellery. This will make it effortlessly chic.
If you're in love with a jumper but not the price, wait until the end of season sale where you could pick up a bargain! Similarly, sales are the perfect time to get your staple wardrobe pieces for less, and if you don't like the idea of rifling through the rails, then take your hunt online where you can get some amazing pieces without battling the crowds.
The idea of doing any kind of DIY on your clothes may be daunting, but it shouldn't be if you don't over complicate it! If you have a few pieces in your wardrobe that you don't wear anymore because they're a little damaged or they're not in fashion – don't throw them away! They have the potential to be transformed into something completely new. You can add details like iron on badges or try the ripped effect for an old pair of jeans. Add fringe, tassels or pom poms to t-shirts, skirts and trousers for a new lease of life.
If your clothes are looking a little tired or worn, then there's no need to discard them, just update them by cleaning them up. You can re-dye jeans with some bottled dye, simply follow the instructions to get yourself a practically new pair of jeans. You can also use simple tools like a lint roller and fabric shaver to get your clothes back to prime condition.
Overhaul Your Wardrobe on A Budget
There are plenty of ways you can update your wardrobe on a budget with a little knowhow and lots of creativity. So, create your dream autumn wardrobe for less this season with our handy tips and switch up your style.