5 Tips For Checking Out Home Improvement Contractors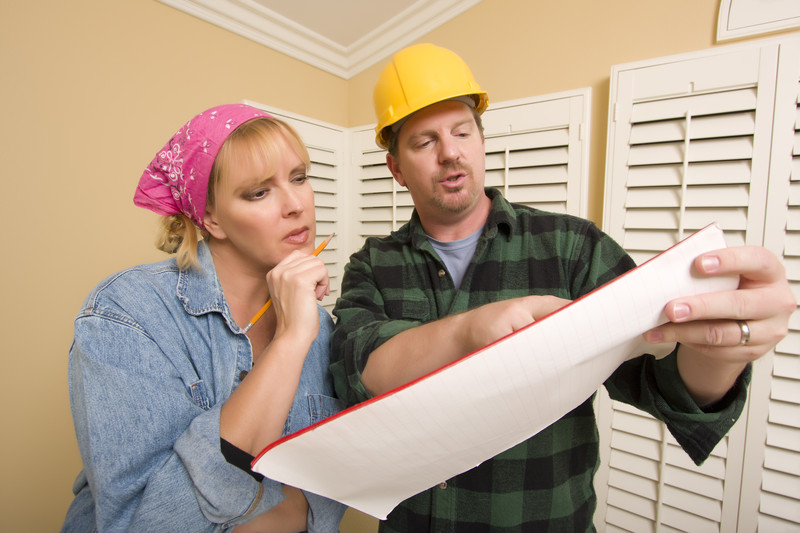 Home improvement/renovation contractors are not uniformly competent, reliable, and trustworthy but highly variegated as a group. The best home builders do consistently first-class jobs on every project while the worst are dependably slipshod and derelict and even dishonest in their duties to customers. How can a customer be reasonably sure a contractor will complete a home renovation project properly and on time as agreed?
The first thing on a customer's checklist might well be the contractor's credentials. The Contractor Licensing Service Inc publishes a list of state government licensing agencies with contact information and summaries of licensing requirements for home renovation trades so customers can check out a contractor's licensing status. If licensed, the contractor should have bonding and insurance information available from the licensing agency. This information is a good indicator of the contractor's business standing and history. Unless a customer has personal knowledge of a contractor's integrity, an unlicensed individual is a risky selection.
If a contractor is licensed, bonded, and insured, the customer should ask for references who have had similar projects and follow up with phone calls and visits to find out about their experiences with the contractor and their level of satisfaction with the work. Online business reviews from Better Business Bureaus, Merchant Circle, Yahoo Local, and other websites can be time-saving sources of contractor background information. If there are no such online listings or if the contractor offers no references, the customer probably should consider another candidate.
Having investigated and compared contractor backgrounds and qualifications, the customer can find out more about their policies and practices by in-depth interviews. It's important to ascertain during the interview how the contractor handles site supervision and subcontractors. Does the contractor have a crew, or will a series of subcontractors do the work? The customer might ask to meet any subcontractors to make sure they too have required licenses and insurance coverage. Ask them whether the contractor pays on time. They can place a mechanic's lien on a customer's property if unpaid.
Before hiring a contractor, the customer should ask for firm start and end dates to be included in formal written agreement with a timetable for the work and a list of all supplies needed. The contractor should obtain all required permits during the process, or the customer could confront a legal mess after the contractor is long gone.
The customer should request detailed cost estimates from each candidate, examine all carefully, and negotiate a payment schedule with provisions for surprise expenses or unanticipated change orders. The more the customer can negotiate a payment schedule to keep for as long as possible the better.
A lengthy discussion of a project is no guarantee of good work product. The customer needs a written contract clearly stating each party's rights and obligations and what exactly the project will accomplish. A contractor's form can be a basic template, or the customer can provide a proposed draft, but either way the final document should be clear and complete. In addition to provisions for start and end dates, costs, and permits, the contract should state warranties for materials and workmanship, what the contractor will and will not do, and all oral promises.
Finally, customers do well to beware of contractors who solicit door to door, offer discounts for additional customers, have materials from previous jobs, accept only cash, ask customers to obtain building permits, have no listed business telephone numbers, pressure customers for decisions, ask for full payment in advance, or suggest loans from lenders they know.