Benefits Of VMware vRealize Automation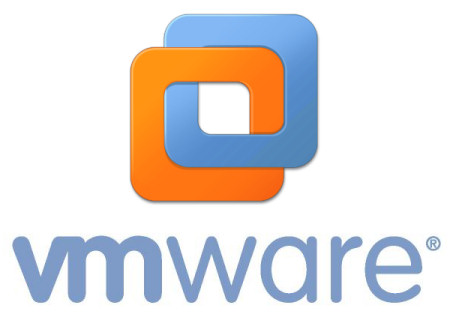 Software-defined data centers lie at the kernel of many a people's professions these days. While jobs are present in bundles, preference of the hiring of employees is always given to people who show more promise and aptitude than those who don't. Automation training therefore comes in as very handy for people who work in the fields of system administration, system integration, and consultants concerned with the customization of vRealize Operations Manager Content. The VMware vRealize Automation training is especially useful for individuals who wish to gain some degree of expertise in the said fields, in particular for those who have been wanting to become experts in the field. The course does come in as a mighty handy one for those wishing to have expert level knowledge of Automation. Taking the VMware vRealize Automation training will as a result equip the candidate with the best possible knowledge he could have with regards the understanding of automation. By taking the VCPC610 exam and by using the apparatus of the vRealize Automation platform, this training course will enable the candidate to understand and execute multi-vendor cloud services, along with the basic configuration of the Automation platform.
Automation Learning Objectives
This certification will enable candidates who are in their respective professions related with the customization of vRealize Operations Manager Content to get ahead with the fundamentals and basic functioning of the tool, which includes but is certainly not restricted to the management, installation and configuration of vRealize Automation. This course will equip the candidates with a professional and expert level understanding of automation and along with this will enable them to master the following:
configuration of the vRealize Automation platform
self-service provisioning
creating multi-vendor cloud services
customizing vRealize Operations Manager Content
understanding the components, design, and basic functioning of a VMware vRealize Automation deployment
understanding the functioning and the relationships between vRealize Automation entities
understanding the fundamental concepts of vRealize Automation Administration
configuration of vRealize Business
troubleshooting vRealize Business problems and coming up with workable solutions
managing vRealize Application Services
understanding the fundamentals and the requirements for vRealize Application Services infrastructure
creation and management of single-machine blueprints
creation and management of multi-machine blueprints
creation of custom forms
creation of custom services
management of machine leases
management of machine reclamation
management of service catalog items
concepts of approval policy and approval phases
Tips for Cracking the Exam
Before we embark on a delineation of how much time it should ideally take you to prep for this course, here is another important thing that you must bear in mind – being separately denoted since for the knowledge of these you will have to allot some time separately, preferably beforehand. You must, before going for this course, have a pretty basic but proper understand at that of VMware vSphere – that is, you must understand the basics, the management, and the process for installing and configuring VMware vSphere. If not, you must have equivalent knowledge that can work as an easy alternative for the said course.
While the curriculum and the requirements for the VCPC610 exam look like a whole lot of things to do, it really isn't all that of a lengthy road for you to travel once you get the gist of it, since everything is more or less interconnected with each other. A dedicated and thorough training and proper understanding of simply the fundamentals of everything that has been pointed out is sure to give you all that you need to ace this test. You can of course turn to online resources, websites that you will in plenty, study guides, notes that people have uploaded online, workbooks, and most importantly guidance from instructors. These professionals belonging to the same fields can guide you even further, hence giving you an extra helping hand in your preparation.