Home remodeling isso enormous that $126 billion are growing annually in the United States. Homeowners require updating their homes once in a year to ensure that they are in updated style. A Smartphone or tablet computer has revolutionized the way that people interact today.
These devices can help you find professional home contractor seven in disaster areas such as Oklahoma from Van De Steeg who will also help you remodel or renovate your home with cost free apps! We picked out some of the most useful home remodeling apps you can access from your iPhone, iPad or Android. Here are 7 useful home remodeling apps.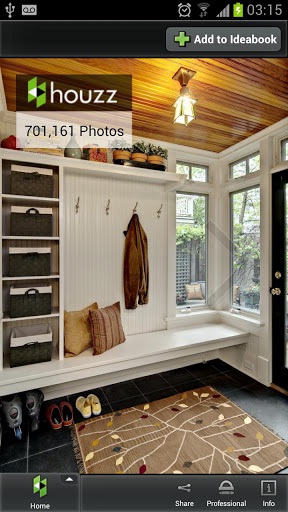 1. Houzz Interior Design Ideas:
Houzz app is originally designed for both the Apple; iPad and iPhone, but is now also available as an Android app.
It features over 150,000 images of bathrooms, porches,kitchens, kid room, patios, and pools including interior and exterior home photographs, product information, articles, suggestions from professionals and a social media based user forum.
2. iHandy Level:
iHandy app is also available for both iPhone and Android OS.You can use this app to check the perfect alignment of your wall hangings such as, your pictures, mirrors, shelves. This app can show the accuracy with the options landscape, portrait and face-up orientation. It is simply gorgeous in its display.
3. Carpet and Floor Calculator:
For the homeowners carpet and flooring are hard to install. Now, with the Carpet and Floor Calculator app you can easily input your room's dimensions and you're flooring choices.
This app will calculate how many tiles will be needed, cost of materials, labor charges and approximate time for completion. Sorry to Android users, this app is available for iPhone only.
4.Color Smart by BEHR Mobile:
This app can give you access to variety of paint colors. The app also consists of pre-designed rooms that you can repaint choosing colors of your choice, just by tapping to select new palettes.It also has a "color match" feature that allows you take a snap, tap on the desired color and get the most accurate BEHR suggestion.
5. Craigs Pro+ :
This app is available in iPhone,iPad and android version. An app where you can post ads for things you want to sell. It provides you with access to antiques, furniture and building supplies into view. It's more a shopping app than a remodeling app with online salesaccess.
6. The Home Depot:
Designed for iPhone, iPad but now also available as an android app. This app allows an access to information on more than 100,000 products with the feature to scan bar codes, search items, and price comparison. This app allows users to create a shopping list of all their remodeling supplies.
7. Kitchen Planning Guide:
This app is available for all major platforms including iPhone, iPad, and Android. It keeps track of the plans made for improvements as well as how the family uses the kitchen. Homeowners and contractors both can use this app as a planning guide to keep the track of information for all types of kitchen remodeling features