5 Places To Go To Feel Pampered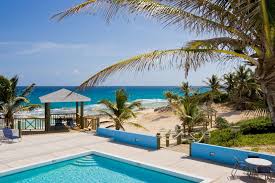 Am I the only one who really needs a break right now? We all experience it… life gets busy, and we feel like we just need a breather, if even a small one. With how hard we work, going to our jobs, studying for school, taking the kids to soccer practice, making dinner, doing the laundry, etc etc, sometimes we need a break from the hustle and bustle of our day to day. Sometimes we just need to feel pampered.
Well what are you waiting for? You deserve it… it's time for you to get pampered! And if you need a few ideas to help you out, here you go. Here are the 5 best places to go to feel pampered.
1. Massage Therapist
There's nothing better than a good massage. Massages, with their aromatherapy and calming music, are relaxing and revitalizing. This is one of the ultimate pampering experiences: getting massaged by someone whose sole purpose for a whole hour is to make you comfortable. On top of the relaxing elements of a massage, massage releases tension from your muscles, so it has lasting benefits.
2. The Spa
Let me correct my previous statement in #1: "there's nothing better than a good massage." Actually, there's nothing better than a good massage… followed by a good pedicure. The spa is one of the absolute best places to go to feel pampered. A good spa will have a variety of different services offered to help you feel pampered: from facials, manicures and pedicures, and detoxifying baths, to waxing and spray tans, even to massage and salon services. So, with all of these amazing pampering options, you can plan an entire spa day and feel pampered all day long!
3. Hair Salon
A hair salon is another good place to go to get pampered. Even going there just to get your hair styled or washed and blow dried will help you to quickly feel pampered and beautiful. Or you can also go there to get a whole new haircut or color, or even to get help with finding a new makeup routine. This way you can feel pampered by all of the compliments you will get on your new look!
And men, don't feel that you're being left out of this pampered thing. You can of course go to get a massage, a pedicure, or go to the salon to get a haircut. Also, there are many barber shops nowadays that offer shaving services to help you feel pampered too!
4. Your Favorite Restaurant
Even just going to your favorite restaurant can be a way to feel pampered. Those of us who make dinner most nights know how pampered you feel just by not having to make dinner. So, take yourself (and your family if you wish!) out to your favorite restaurant. Enjoy being pampered by giving your own pots and pans a break. Don't have time for an entire dinner? Head over to the nearest bakery and pamper your tastebuds with all of their delicacies!
5. Your Bathroom
If you really don't have the time or money for a full-on pampering experience, why not try creating a similar experience in your own home? Buy some bubble bath, a few candles, and a relaxing cd (or pick up your favorite book or magazine) and have a relaxing and pampering bubble bath right at home.
Nicole writes for Keturah Day Spa. They are Australia's multi award winning day spa.