5 of the Greatest Athletes to Come Out of Baltimore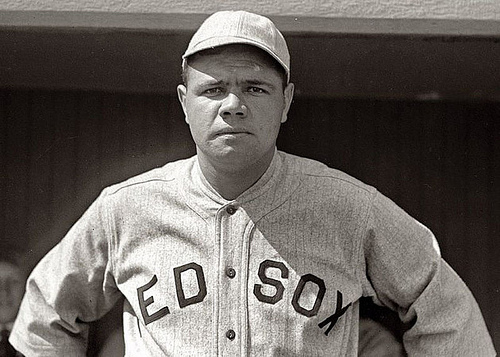 Baltimore, Maryland, has raised some of the best athletes to play professional sports. Some of these players have gone on to be legends in baseball, others have made records in football, and others are decorated Olympians. Take a look at these five great athletes that have played in Baltimore and why they made the list.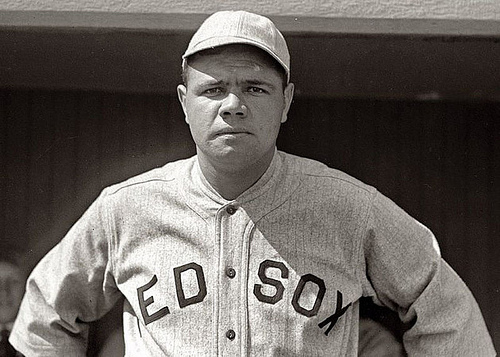 Image via Flickr by Dennis S Hurd
Babe Ruth — Baseball
With 22 seasons in Major League Baseball, "The Sultan of Swat" is one of the greatest athletes ever born in Baltimore. He was a Yankees batting legend with 714 career home runs (60 in one season). With Babe Ruth on the team, the Yankees won four World Series titles and seven pennants. He was elected into the National Baseball Hall of Fame in 1936, although most of his records have since been broken.
Michael Phelps — Swimming
Nicknamed "The Baltimore Bullet," Michael Phelps is unarguably the greatest Olympic athlete ever. He has 22 Olympic medals (18 gold) for his unbelievable swimming skills. Phelps competed in the 2008 Summer Olympics in Beijing and the 2012 Summer Olympics in London and won medals for backstroke, freestyle, butterfly, and individual medley events. 13 of his medals were won in individual events. Additionally, Phelps has won the American Swimmer of the Year Award nine times, and several other awards for his athletic achievements.
Brooks Robinson — Baseball
Brooks Robinson wasn't born in Baltimore, but he played exclusively for the Baltimore Orioles during his Major League Baseball career. If you buy Baltimore Orioles Tickets, you will still see tributes to him when you go to the game. Nicknamed "The Human Vacuum Cleaner," Robinson was one of the greatest defensive third-baseman players ever. He was elected to the Baseball Hall of Fame in 1983 and won the Gold Glove Awards 16 consecutive times.
Cal Ripken Jr. — Baseball
Cal Ripken Jr. played shortstop and third baseman for the Baltimore Orioles for 21 years. He was the Most Valuable Player two times and an All-Star player 19 times. Nicknamed "The Iron Man," Ripken also won two Gold Glove Awards. He was an all-around great baseball player with 431 home runs, 3,184 hits, and 1,695 runs during his career. Ripken also made several contributions to baseball after retiring from the professional league.
Ray Lewis — Football
Born in Florida, Ray Lewis became an NFL linebacker for the Baltimore Ravens in 1996, after playing football for the University of Miami. He played 17 seasons and won the Associated Press All-Pro 10 times. Lewis also won the NFL Defensive Player of the Year in 2000 and 2003. He was an amazing athlete with lots of spirit and drive.
These are just a few of the great athletes that came out of Baltimore professional sports. Others include Jimmie Foxx, Frank Robinson, John Unitas, Jim Parker, and Wes Unseld. Which one is your favorite?