10 Top Mining Apps for iPhone and iPad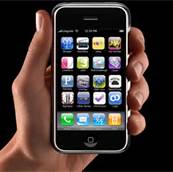 If you are currently working in the mining industry and seeking the latest in mining, oil and gas news, there is an informational mining app for you. There are also apps to help those in search of specialist training or a job in the world of mining.
Below are 10 of the most popular mining apps available for iPhone and iPad.
1. Mining News from MINING.com 1.0—
This app delivers the latest news from MINING.com straight to your iPhone or iPad.
Whether you're seeking equipment or looking to further your mining specialist training, Mining News from MINING.com 1.0 offers all these features, plus market data, currency exchange rates, stock performance and major commodity information.
This app also offers built-in social media sharing capabilities for Facebook and Twitter.
2. Mining Jobs+ 1.2—
This free app shares job openings in the mining field, covering listings for the USA, Australia, Canada and the UK.
Featuring career development tips from experts, as well as interview training and advice, Mining Jobs+ 1.2 is an excellent app for those seeking employment, or anyone curious about job opportunities available in the mining industry.
3. Mining Industry—
This app serves as an encyclopedia of information about the history and details of the mining industry, from the extraction of fuels and minerals, to descriptions of mining accidents and effects on the environment.
Topics covered by Mining Industry include mining, minerals and class of mines, and can be used to learn more about anything mining-related.
4. Mining Weekly—
The Mining Weekly app provides the user with all of the latest happenings and advances in mining from around the world.
Featuring a geo-targeted news feed, content that can be customized to suit the subscriber and all of the content Mining Weekly.com offers, this app is a must-have for anyone in the industry who wants to stay on top of the latest developments.
5. Mining Oil and Gas Jobs 2.2—
If you're trying to find a job in mining, oil or gas, this app allows you to search for jobs and apply for them via your mobile device.
Including jobs available in Canada, Europe, Australia and the US, Mining Oil and Gas Jobs 2.2 features a search function to find companies, and will save job openings of interest.
6. Varel Mining Calculator—
The Varel Mining Calculator figures out drilling costs and flow rates.
Accepting standard and metric input, this app allows mining professionals to set profit level expectations, as well as calculating drill nozzles and air pressure rates.
7. Glossary of Mining & Geological Terms—
A comprehensive reference guide containing over 1300 definitions, the Glossary of Mining & Geological Terms is an excellent application for anyone studying the mining industry.
This app also provides a geological terms search function and the ability to bookmark selected topics for quick reference.
8. The Northern Miner – The Global Mining Newspaper 4.9.9—
Subscribe to the leading authority on mining and mineral exploration since 1915 on your iPhone or iPad with this app.
The Northern Miner keeps the reader current on the latest in metal prices, stock markets, mergers and acquisitions, active mines and worldwide activity by allowing the user to purchase one issue at a time, or to subscribe.
9. History of Mining—
A great app for history enthusiasts, History of Mining details stories from the archives of mining.
Starting with chapters about Prehistoric Mining, Ancient Egypt, Ancient Greece and Rome, this app is for anyone seeking information about the origins of mining, and how it has changed over time to become the booming industry of today.
10. Total Mining 1.1—
Designed to provide information for miners and investors, Total Mining 1.1 features mining-related events and training, the latest industry news and social networking.
With categories like News, Training, Events, Twitter, and LinkedIn, this app makes it easy to stay on top of the latest innovations in the world of mining.
You can stay up-to-date in mining, oil and gas news, or find job and training opportunities in the industry with many of these useful mining apps for iPhone and iPad.
Bob Dracker focusses on the mining industry and reports on the updates of mining companies in all fields, such as mining equipment, such as mining pumps and hydraulic jacks.