Steps in Doing a Kitchen Makeover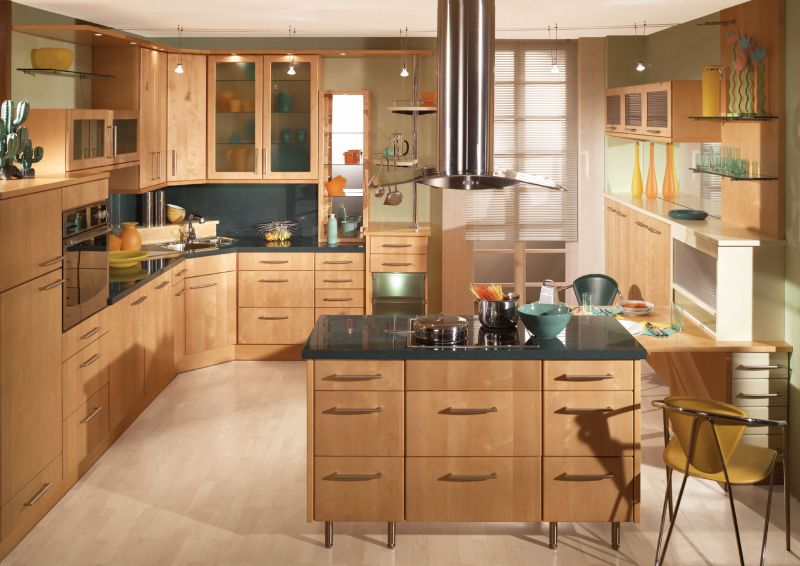 Once upon a time, revamping your kitchen would mean spending a great deal of money. These days, it doesn't have to. You don't have to rip your kitchen out and replace it with new – unless you want to of course – all you need is paint and know-how.
To create the best effect paint your walls in neutral plain colors and use your furniture to add a splash of color.
Take a Risk with Color
A fresh coat of paint is an immediate boost to a tired kitchen. Use a neutral and plain color on your walls – this is going to be the foundation of your kitchen color scheme. It also means that you don't have to struggle to match your accessories and furniture in with the wall color – anything goes with plain and neutral. Use bold bright colors on your accessories or even on one wall to create the focal point.
Most appliances are usually only available in white but there are some in different colors.  Don't be plain – if you have neutral walls, pic appliances that are bold and funky in color.  You can create a similar effect by adding a coat of brightly colored paint to cabinets and shelves as well.
If you have preparation surfaces underneath your cabinets, add in some LED lighting to brighten things up a bit.
Are your kitchen and dining or living area open plan?  Buy cushions for your coach or chairs that match your kitchen cabinet or appliance colors.  If you want to make the rooms look separate, add in vases of fresh or dried flowers or lamps on the counter between the two spaces.
If your kitchen is small or lacks storage space, add in some more shelves.  They don't take up a great deal of room and they can be mad into another focal point.  Display nice crockery or store your cookery books on them if you like.  Also think about a butchers block. Not only are these incredibly functional, they are also portable and can be moved to where you need it.
The more lights you have, the better.  Down lighters are quite popular and so are under-cabinet LED lights.  If you have lots of nooks and corners you can get specific lights for these, ones that create a whole new atmosphere, especially in areas where you are dining.
Invite People In
Your kitchen is not a closed space; it is a part of your home and it is another room that can be used for socializing.  You need to make it an inviting place to be, warm and comfortable, not cold and clinical.  Use colorful blinds on the windows and put pictures on the wall, especially if they are drawn by your children.
Keep it clean and uncluttered. Have fresh fruit or flowers around to add another splash of color as well as a nice smell. And nothing says "welcome" more than freshly brewed coffee or the smell of home baking.
Remodeling a Kitchen can be an exciting and rewarding time. It is best to ensure that you are purchasing your Kitchen Cabinets from a trusted source. Arian is a writer for NJ Cabinet Outlet,  a company that offers affordable options for Kitchen Cabinets in New Jersey.