8 Tips to be an Online Job Search Master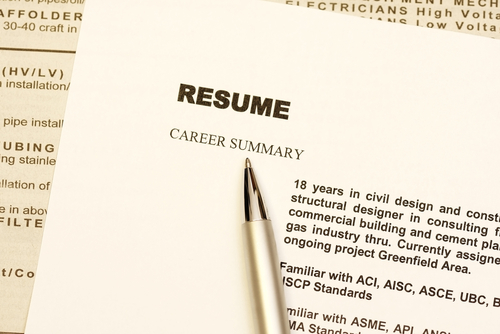 Remember the days of calling a company to find out if they're hiring, going in to fill out a paper application and then following up a few days later to find out if the manager had a chance to look at it yet? Or mailing out resume after resume to every single business in your town? Those days are long gone. Today, you can complete the entire job search process online. Some employers even prefer virtual interviews over in-person ones! Follow these tips for searching for a job online.
1. You already know to attach your resume to your online job application. Expand on this idea by also including a link to your online portfolio. It's easy – and even free – to setup a website that can do double-duty as your resume and portfolio. Make it easy to navigate so that employers know exactly how to find what they're looking for.
2. Perform a Google search on yourself. You can bet your bottom dollar that employers everywhere are going to be looking you up online before even thinking about setting up an interview. See what they'll see ahead of time so that you can prepare for questions or clean up your online reputation.
3. If you've ever been on a job board, you know that it's an overwhelming corner of the Internet. Use those search refining options to your advantage – unless you really think you can apply for 500 jobs in a 100 mile radius.
4. Don't rely on Internet job boards alone. You can also focus your search by thinking about which industry you want to work in and the specific companies you'd like to work for. Check out the business' website – many have a "Career" or "Jobs" page that will list any openings and the application process.
5. Don't hesitate to follow up with an employer. A few of the old job application tricks still work. Unless the website specifically says to not call with a followup, reach out via e-mail to a couple of people in management.
6. If you're a busy unemployed person or you're trying to job hunt while you're still employed in your current job, an online job recruiter can be a real help. They'll match you with jobs that meet your needs and skills. Then, all you have to do is apply; the actual "search" portion will be done for you.
7. Consider linking to a video resume in addition to your traditional resume. Remember, this shouldn't be a replacement for your regular resume. Video, though, can showcase your charisma and highlight a couple aspects of your life that would contribute to the job but that aren't easy to include on a paper resume.
8. Striking out when it comes to finding the perfect job? If you're not ready to just take anything that comes along, set up job alerts on the major job boards. Whenever a new job is posted or an existing job is updated, you'll get an e-mail. You can set up specific requirements so you're only alerted to jobs that you'll actually be interested in.
Michael Nain is a professional blogger that provides news and information on trucking companies, CDL trucking jobs and owner operator trucking jobs. He writes for BestDriverJobs.com, a leading source to find CDL Trucking Companies and trucking jobs.