World's Outstanding Destinations For New Year Celebration
Before you start thinking of resolutions for 2016 like: Join a gym, quit smoking, work harder… and blah blahs; let's pack your bag, dancing shoes and kick-start the farewell for 2015 in some hatke style!!!!
If this sounds you too much, check this list of World's greatest places for New Year eve which will not only leave you awestruck, spellbound but will make your New Year celebrationsbest and grandestever!!!!!So, go ahead,new destinations withplenty of options from music, dance, parties, firework, fun, joy and much moreawait you.
1) Sydney
The Jewel of Australia, "Sydney", boast of its picturesque paths, beaches, shimmering tributaries of harbour and iconic Opera House,welcome millions of visitors in a grand way especially around the New Year. As the clock hits 12, fun, delight and extravaganza begins on street that continue till midnight … not just this, its captivating fireworks, breath-taking aerial displays and magical procession"Harbour of Lights Parade" at Sydney harbour allure visitors and enforce the rest of the world has to follow this wonderful view on TV.
So this year ditch old parties or watching marvellous firework display with family/friends on TV; amazing places of Sydney like Royal Botanic, Opera House and Harbour Bridge awaits you!!!!
2) London
Being one of the most hunted cities on planet, "London", is the best place for New Year eve, with world class nightclubs, hundreds over hundreds of exclusive bars, venues and multi-cuisine restaurants not only offer various options for party tonight but the sight on which millions have their eyes upon "London Eye Firework Show" is simply astounding and spectacular…. Another must-not-miss thing, an exciting view of aerial display from Big Ben and St Paul's Cathedral and a New Year parade of around 10,000 performers which make your New Year eve in London alive and unforgettable ever.
3) Dubai
Another famous destination for New Year eve is"Dubai", its record-breaking/highest LED-lighted appearance and dazzling fireworks display at world's hugest building "Burj Khalifa", is without a doubt offer enticing and remarkable experience ever! Except bigger-than-life fireworks display; here you will find plenty of options which suit your preference list: its music concert, all-night dance parties, special dinner cruises, desert safari, exclusive cultural bashes and more present chance to celebrate coming year in style and luxury.
In case, if you have no last minute New Year celebration idea in Dubai, the wonderful "Jumeirah Beach" is waiting for you, as here you not only watch the fantastic view of fireworks but enjoy a picnic treat. So what are you thinking; celebrate New Year eve 2016 in Dubai in a grand way.
4) Las Vegas
If you are still thinking where to celebrate New Year eve 2016; then look no more, the enduring Party Town/Sin City "Las-Vegas" has plenty of places for partying. Not just places… in Vegas you don't have any need to search for a dance floor especially on New Year's eve, as the whole streets of Vegas (4 mile strip, from Russell to Sahara, from Mandalay Bay at the southern end to Stratosphere at the north) is closed down around 6pm and become a huge party floor that welcome thousands of its visitors with huge fireworks, greetings, new yearsongs and a lot of drinking, dancing and much delight… in entire world this Las Vegas New Year's Eve bash is known as "America's Party".
For more glamour, fun and night that take you above drinking and dancing, then don't forget to try its Fremont Street Experience, it's simply bombastic!!!
5) New York
New York boasts of its one of the largest"Ball drop event"in the world on New Year eveis without a question an amazing andelectrifying destination!!!! More than a millions of people from all over the world come here (Times Square, New York) to witness this historic event, where a huge confetti ball is dropped over the city at the hit of 12… Not only this… here you will get a chance to witness of some star-studded performances, fireworks, rockets music and entertainment which unlike any place else. So, come, have fun and experience the world famedmagnificent ball drop event of New York.
 6) Bangkok
A city that never sleeps, "Bangkok", one of the dynamic Thailand capital is the most favoured destinations in the world for New Year's celebration….be its exciting shopping,dining, drinking, clubbing, partying,river cruises,hotel packages, venues or themed restaurant oran outstanding fireworks show, Bangkok offers a huge variety of events and activities that cater all tastes…So don't wait for anything, book your ticket and enjoy the astonishing Bangkok bashes with lots of charisma.
7) Honkong
One of the most technologically advanced cities in the world,with all its celebrations, colour, glamour and Disneyland"Hong Kong" is definitely the most preferred place on New Year's Eve…. its astounding fireworks and eight-minute show that starts over the famous waterfront and moves towards the land with a ripple effect of light and sound at the biggest harbour of China "Victoria Harbour" is an outstanding experience. So head to Hong Kong this coming year and give your family a fabulous treat.
8) Goa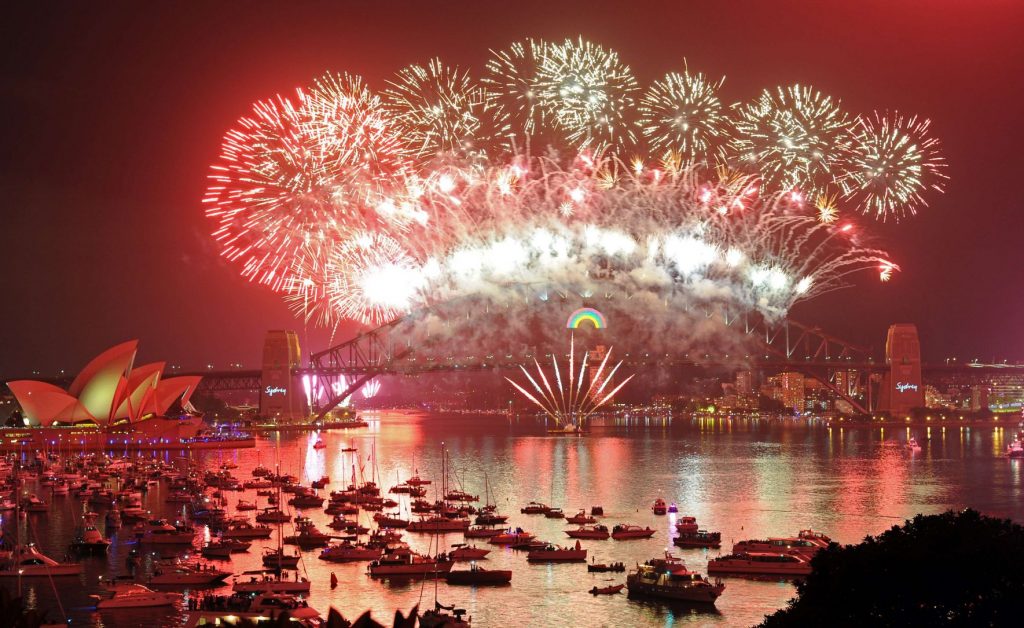 When it comes to the finest place to hit a farewell to 2015/New Year celebration, "Goa", is hard to beat, boast of its wide-ranging carnivals to electric New Year bashes, Goa is without a doubt a hub for party hoppers especially around the last few weeks of December, it's amazing weather, night clubs,pubs, bars, music concerts, carnivals, scintillating seafood and new year bashes onsurreal beaches like Vagator, Baga and Anjuna(beach shacks throughout the night) and lots moreare simply striking and sensational.
For more thrilling experience,don't forget to try its silent noise parties held on the "Palolem Beach" and "Casinos" which transport you into the world of Las Vegas. So, be a guest ofGoawith family/friends and have the bestfun-filled new year of your life!
So wait no more; choose any destination around the world and make your New Year eve celebrations amazing/ memorable one. Wishing you a happy and prosperous New Year!