Why Should You Backup Your Data To The Cloud?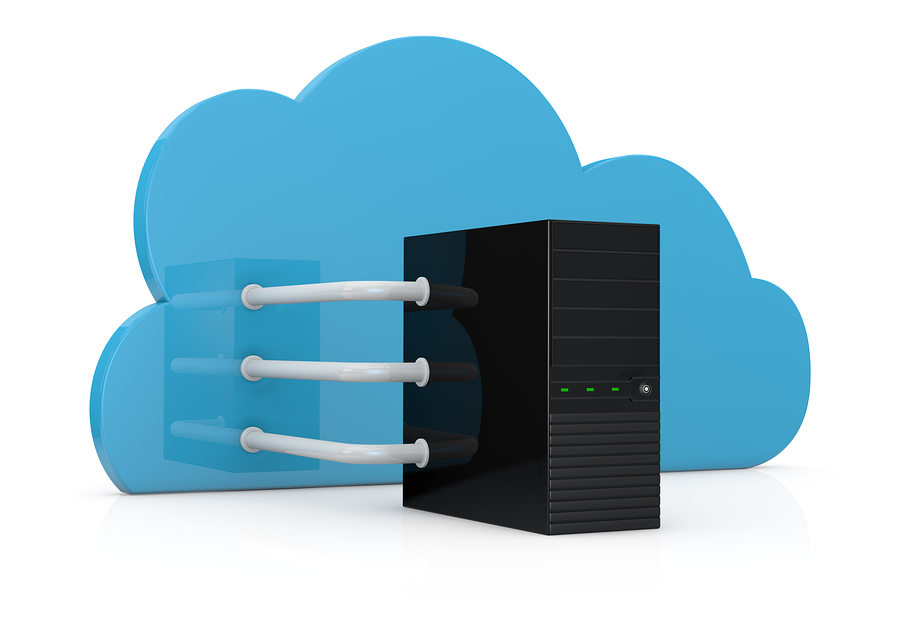 The term "cloud" is being used more than ever. The words online storage and cloud data backup are commonplace not just in the boardroom, but also in the living room. To a degree, the cloud has become the cornerstone of business. It used to be reserved for corporations and large enterprise, but things have changed and now individuals and SMEs can afford to use cloud systems, mainly because demand has driven down the cost of ownership.
If you own a small business and want to move your traditional backup system into a modern, functional cloud system, then you are on the right track. Quite simply, moving key services into the cloud will increase productivity and reduce expenditure. Sounds profitable, right? Now let's talk about the cloud…
What exactly is online storage/cloud storage and how does it work?
Online data storage is simply keeping your files not in physical hard drives that you have on premise, but in massive data centers located elsewhere in the country or on the other side of the world. It seems less secure than keeping the files at home, but trust me, it isn't.
A modern online storage solution has a common "cloud" which the files are stored in. Do not let the word "common" confuse you, the service is private and secure, but we use the term 'common' because anyone that you want to can easily access the files in the cloud.
An easy to understand example…
Imagine that you have an employee who is on a business vacation. When he arrived at destination, he realizes that he forgot to take an important data file with him.
He has an internet connection, but the file is huge. Without a cloud storage solution, you need to upload the file first and then let him download it. A very long-winded process indeed.
Now imagine that you backed up that file to the cloud. Instead of the above scenario, the file can be download directly from the cloud in a matter of seconds depending on the size of the file.
Advantages and disadvantages of using online backup.
Advantages:
Depending on your budget/price plan, it is possible to have unlimited storage space.
The cloud is more secure. Almost all of the cloud storage services are protected with 128-bit SSL encryption or better. This is near impossible to surpass even for the most talented hackers in the planet.
Redundancy (business continuity) –
in most cases, the data that you store in the cloud is mirrored/replicated. That means the data is being kept in more than one server. If one of them goes down then your data is still available from the other redundant server, so your data is always safe and secure.
Mobile apps –
in addition to backup software for PCs and Macs, most of the popular cloud service providers have mobile apps. So your data is at your fingertips while on the move. With many online backup services, you can even backup the data that you store on your smartphone.
Incremental backup –
Online backup is efficient. You don't have to upload big data files every single time that you change them because data is backed up incrementally, i.e. only files and folders that have been changed since the last backup are uploaded. In addition, if connection is broken at some point during upload/download, you are able to continue uploading or downloading at most of the cases.
Disadvantages:
Reliance on bandwidth –
If you do business in a country where upload/download speeds suffer, then you may have some problems with backing up large amounts of data, even though the backups are incremental, especially if large amounts of data are continuously being updated.
Choice of service –
Be sure to shop around because not every cloud service provider has the options that you are looking for. Many data storage solutions offer a free trial so it may be worth investigating first.
Cost –
one of the disadvantages is that it may be more expensive than traditional methods. However, if your data is important to you (which it is) then spare no expense!
Free storage!
Many organisations offer an initial amount of free storage. Some of them offer 2GB of free storage, some of them offer 4GB and some of them do not offer any. Taking advantage of free storage to trial a service may be a good idea.
Do I need to be a computer expert to use the cloud?
No. Services such as Mozy, 'Our Online Backup' from Our IT Department, CrashPlan, Carbonite, Dropbox and have user-friendly interfaces. After a few clicks, you can go on a vacation and relax, knowing that your data is being backed up.
How much will you pay?
The cost you pay depends on how much data you need to backup. How many computers do you need to be backup? How many servers? Are there any external devices such as NAS devices that need to be backed up? The less data you need to backup, the less it will cost.
You can reduce costs by prioritizing data. Do you think that photos from last summer, your vacation in Greece, should be backed up? If not, why would you pay for useless storage capacity? Do you need to access your files on the go? This is also important because not all of the providers offer you mobile apps.
Who should you choose?
Let me introduce you a range of cloud storage services.
Mozy:
Offering you all the software and mobile apps needed to access your data in the cloud, highly-secured system and real time support, Mozy gives you 2GB of free storage at first to let you try their service. If you have one computer to back up, 50GB of storage is $5.99 per month. If you need a more professional solution for more than one computer, go check MozyPro. They offer you a price per computer per month for a number of computers and they all have a common space to be backed up with a total capacity.
For example, backing up 5 computers with an average of 20GB of storage per computer (total storage space will be 100GB) will cost you $39.99 monthly.
'Our Online Backup' from Our IT Department London :
I have included Our Online Backup because it is a backup solution specifically for business use only. This solution is suitable for SMEs who are looking to backup data at server level, not individual level. Data is backed up across two independent data centers and the backup/restore process is driven by an application that can be installed on a local pc, laptop or tablet. Costs are not declared online so you will need to contact them to discuss your needs.
CrashPlan:
CrashPlan has a complete solution. Anytime, anywhere backup solution, sync option and mobile access are already given and some other unique services (such as backing up physically and sending them the hard drive to be uploaded to cloud) are available. 10GB of storage available for one computer is $32.99 yearly. If you want the same option with unlimited storage, the price is $59.99. Family options have unlimited storage for up to 10 computers, provided for $149.99 yearly.
JustCloud:
JustCloud offers you the most popular services such as anytime anywhere access, mobile access, file protection, file share options, sync and other stuff. Unlimited storage for individual users is $9.95 per month. However, a total of 100GB storage space for 5 computers is $19.95 per month. See more pricing info on their websites. The only problem is, they have a bad reputation on support. But it is up to your choice.
Carbonite:
Carbonite has enhanced solutions for both individual and business users. "Home" plans are targeted individual users and they offer unlimited storage for one computer. Business plans are for enterprises and they offer a certain capacity of storage to be used by unlimited computers. The most basic (yet enough) Home solution is $59.99 per year and the most basic Business solution, offering 250GB, is $229.99 per year. Also additional storage is available for Business plans and additional computer access is available for Home plans.
Choose wisely and enjoy your business life by safeguarding your business data. Do more in less time and spend the remaining time with your family and/or friends. Happy business!
Featured images:
License: Royalty Free or iStock
source: http://www.bigstockphoto.com/
An experienced IT Professional – David loves to guest blog about anything that is technology related.