Why Do You Need A Library Science Degree To Be A Librarian?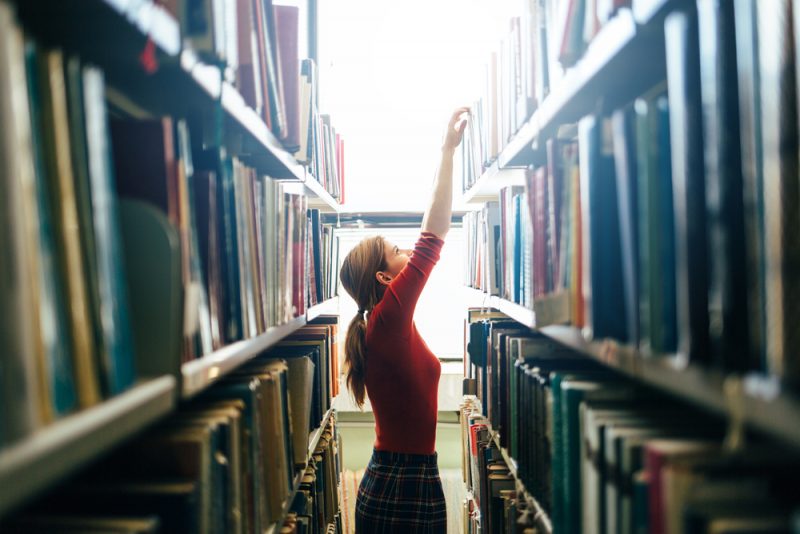 Becoming a librarian seems pretty straightforward, right? You simply combine your love of the printed word with your ability to put things in alphabetical order, and "Viola," you're halfway there. If only it were that simple. Librarians are guardians of literature, but they're so much more. That's why choosing this career path involves capabilities beyond basic organizational skills.
What Does it Take to Make a Career in Library Science
A librarian doesn't just check-out and re-shelve books. In fact, it's most likely to be a library assistant performing those duties. Librarians oversee all information resources, catalog materials and order new materials. The also need technical knowledge, organizational abilities and interpersonal skills. Backgrounds in research, history and education are required in many positions.
In addition to academic requirements, librarians must possess certain personality traits, like a willingness to serve the public, the ability to think critically and use good judgment. Additional skills and training outside of degree programs includes:
* Foreign language ability in communities with a large non-English speaking demographic
* Computer and internet proficiency
* Knowledge of library protocols and techniques
* Above-average oral and written communication skills
* Knowledge of library tools and resources
What Does the Job Entail?
The librarian is responsible for everything that goes on in their domain. In addition to ordering and classifying materials, they're also responsible for hiring and training personnel, organizing volunteers and creating community enrichment programs. It takes someone with a great attitude and the ability to motivate people. Budgeting and resource management also come with the territory.
What Are The Education Requirements?
Librarians are required to have at least a master's degree in Library Sciences; Advanced placements, such as in government and academia, also require a doctorate in information science. The undergraduate degrees preferred as a prerequisite are history or education, but any undergraduate degree will allow you to enter a master's program. Those who intend to work in public school systems also need to have a teaching certification or license.
All library science masters programs, like the one at https://librarysciencedegree.usc.edu,  must be accredited by the American Library Association's Allied Professional Association, and some positions require a second masters in an area like law, history or education. You'll also find specializations in various areas, like research. The Allied Professional Association also has a complete list of certification requirements and accredited programs for state and regional qualifications.
What Are the Employment Prospects?
Although the field of library science is expected to grow at a rate of about 2% per year overall, job continue to open up at state level all the time. The average annual salary for a qualified librarian is about $57,680, but can go up to $80,000. Public schools and city libraries aren't the only prospects for a career librarian. Historical societies, museums and similar organizations are options. If you aim really big, there's always the Library of Congress, which houses over 162 million items and has shelving that spans 838 miles.
As you can see, a career as a librarian is a specialization in itself, with a range of technical, academic and human interaction skills at its foundation. ALA-accredited schools like USC have made it easier for those pursuing a master of library sciences degree by offering online degree programs.