Why Click And Collect Is The Future Of Retail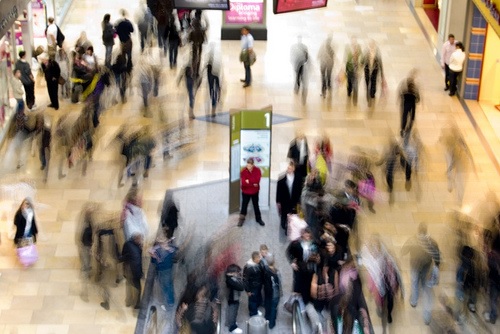 When internet shopping suddenly emerged as the new way to shop it promised customers many benefits. You would have all the choices of the high street and more in your own home, no waiting in queues and you no gambling on what would be in stock. But delivery of your shopping to your front door at a time that suited you was the best promise of all.
                                                                       Image by liz_com1981
Of course, we know that this retail paradise never fully delivered. Customers did have more choice, there were no queues and it was easy to see if something was in stock. But getting your shopping was a nightmare. One sight that made your heart sink was seeing a "Sorry, we were unable to deliver your parcel" note in your letter box when you got home from work.
This is where 'click and collect' shines through and how it's revolutionised the retail experience.
Benefits for the Shopper
The marriage of the benefits of online shopping with the luxury of traditional high street shopping underpins 'click and collect'. You have the wide range of choice from the internet and the certainty that your product will be in stock. But most of all you can collect it at a convenient time from a shop that is close to home, provided they're a named collection point.
The simpler way of collecting your shopping from a shop closer to home benefits the customers by knowing what they've bought will be there. It also allows them more freedom as opposed to waiting in all day for a delivery.
Benefits for the Retailer
High street and exclusively online retailers can open themselves up to much wider markets. For example, if someone can't travel to an out-of-town store they can buy what they want from the retailer and pop down their local high street to collect it. This will make people who are sceptical about online shopping more comfortable with the idea. They'll safe in the knowledge that if they need to return an item they can with the minimum of fuss.
'Click and collect' has the advantage of joining up the retail world. The fact that customers need to go into a shop to collect their shopping means that staff are needed. Apart from the obvious benefit of providing jobs it helps to make online companies a bit more transparent to the customer. Seeing a friendly face is all it needs to reassure people that people that they are buying from a legitimate, trustworthy retailer.
Benefits for Other Businesses 
Another way that businesses become interlinked through this method of online shopping is the range of places that you can collect your shopping from. Apart from going to the retailer you have bought from many other shops have become named collection points for big retailers. The incentives behind this for small businesses are many. They get a fee from other retailers for being a collection point. They get more customers in their shop, and therefore likely to get more trade and as they stay open later and are ideal for customers on their way home from work.
'Click and collect' is already becoming the preferred way to shop online. Sales figures over last Christmas showed that retailers who had already bought into the system had more success than those who hadn't. Besides, anyone who has bought and collected shopping this way will testify that it takes all the stress out of high street shopping, brings more choice and you don't have to wait in all day for a delivery.
So if you're a little sceptical of online shopping or don't want to be stuck in waiting for that delivery consider 'click and collect' as a stress free way of spending your hard-earned cash.
Have you purchased anything recently using the Click and Collect service, and how did you find it? Share your comments and experiences below.
Featured images:
License: Creative Commons
image source
Doug Walton is a keen blogger and enthusiastic shopper who's discovered the joys of click and collect services. He recommends K3 Retail.