When Things Go Wrong With Your Workman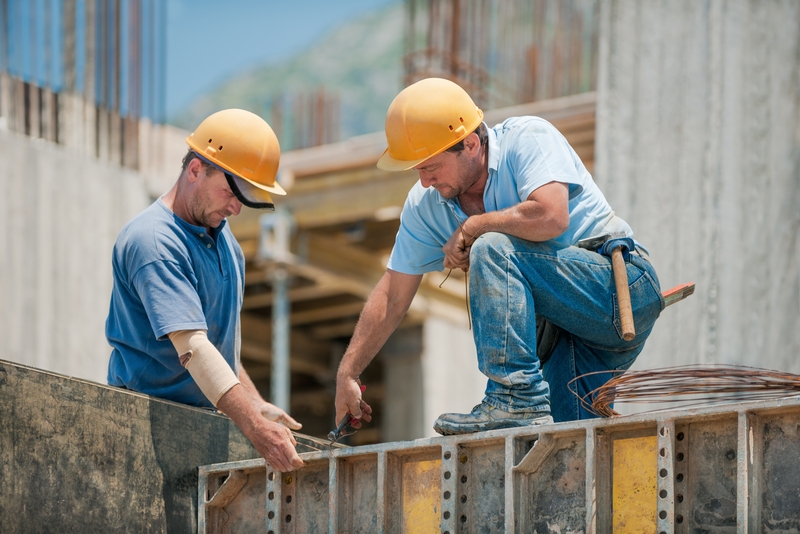 It's not always easy to judge the quality of workmanship, especially when it's an area of expertise that you're unfamiliar with or the work isn't visible. Painting and decorating is easy enough to assess, as is installation work in kitchens and bathrooms. It's much harder to judge 'hidden' work like wiring, plumbing and central heating.
Don't be Afraid to Intervene
If there's anything you're unhappy about, discuss it as and when it's happening. Don't let a tradesman continue with work that doesn't meet your expectations. Ask the architect, designer or foreman (if you're using a team of builders) for their opinion. James Neeves from Direct House Buyer says "If you're still not happy with the way the work is progressing after you have given the tradesman an opportunity to correct any errors, you may have to ask them to stop working and enter into a dispute procedure".
How to Correct a Problem
Correcting the problem If the job is covered by a warranty, then an arbitrator can be appointed and another tradesman will finish the job. If things go wrong after the job is completed and it was covered by a warranty, then the tradesman is obliged to return and put things right. However, it's rarely that straightforward but the best course of action is to try and get a satisfactory job done while the tradesman is still on the premises.
How to Save Yourself from Tradesman Trouble
•    Avoid employing any tradesmen who come cold calling at your front door because they're 'in the area'.
•    Be wary of anyone who can start work immediately. A lack of bookings may be a sign that they are unreliable or offer poor workmanship.
•   Avoid any tradesmen who are contactable only on a mobile phone number. When hiring anyone, it's good to get as much contact information as possible, in case problems arise after they've completed the work.
•   Always ask for proof of membership of trade organisations, as well as proof of warranties or guarantees.
•   Ask for the name of someone who they've worked for recently – they may be willing to give a reference.
•   When employing a particular tradesman to complete a job, make sure the work won't be sub-contracted to an unknown workman.
These are all common sense reasons that should be used be utilised by anyone who is employing workman to renovate their house. I your home is in Britain then there are particular standards for building work, which are published by the British Standards Institute, and each trade should adhere to these. Electrical work should be carried out in accordance with IEE regulations and a CORGI-registered gas fitter should carry out gas installation work.