Wheaton – The International Standard For Chromatography Vials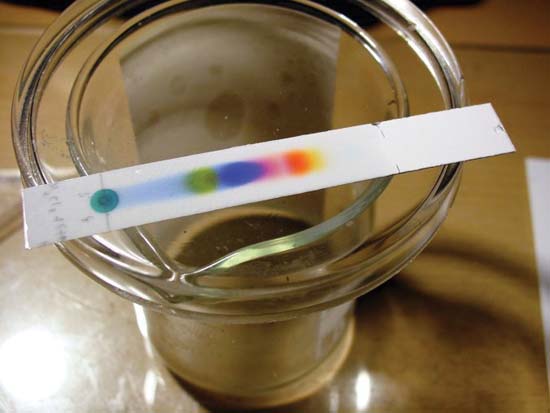 Chromatography is a very important field within modern sciences. It is absolutely key to analytical chemistry and is relied on heavily by biotech companies. Without this high quality gear, the scientific advances over the past few years would be greatly diminished and it is companies like Wheaton who helps the scientific communities by continually innovating their scientific equipment.
In relation to Chromatography vials, Wheaton has long been the international standard in quality and reliability and is used by labs all over the world. With a pure dedication to providing scientists with optimal solutions to their chromatography needs.
A wide selection of Chromatography vials
Within the world of Chromatography, variety is very important. Wheaton boasts an amazing product line when it comes to chromatography vials. To give you a brief understanding of the large selection offered by Wheaton we have compiled a list for you:
Auto Ampler Vials
Crimp Top Vials
Crimp Tops
Headspace Vials
Instrument Compatibility guides
LVI Vials
Plastic Vials
Screw Cap Vials
Shell Vials
Snap Ring Vials
TLC Chambers
Vial Racks
As you can see, Wheaton has you covered on all angles from glass to plastic, from TLC chambers to vial racks. Wheaton believes that by giving scientists ample selection to fulfil their needs, they can help facilitate scientific exploration.
A Dedication to Superior Quality
Wheaton has been in the service of the scientific community for well over 100 years. During this time, they have perfected their quality control protocols and have etched a name for them as one of the top suppliers of scientific gear in the world.
This is because the engineers and scientists at Wheaton knows about the importance of stellar equipment. Thus, Wheaton has implored the highest standards in quality control in order to cater to the delicate work conducted by scientists.
Every fabricated piece of equipment is tried and tested to ensure that reliability is a constant factor.
Logistics
All of Wheaton products can be shipped within 48 hours of making a purchase. These 48 hours are used to verify quantity, make sure that everything is government compliant and that the shipping and packaging of the products are in tip-top condition.
For people who require sterilized shipping, Wheaton has taken this into consideration as well. Sterilized packaging is a norm at Wheaton and there is a guarantee that your equipment will not be contaminated by external oddities.
The company also understands that time could be a factor and have made a serious commitment to on-time deliveries. In other words, when you order a Wheaton product, it will arrive at its destination on time.
Wheaton – An ally to Scientists Globally
Wheaton believes that scientific discovery is one of the most important issues in the world. Without scientists spending their lives figuring out new and innovative ways to better society, we would be in a dreary state indeed.
Thus, Wheaton has dedicated over a century to delivering high quality products in the right hands, giving scientists the tools they require to help them achieve new breakthroughs. That's why Wheaton is considered the "Ally to scientists"