What You Need For A Functional Boot Room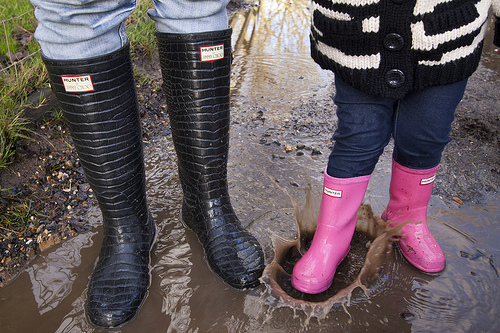 Boot rooms were a popular feature of traditional English country homes in the nineteenth century, however many modern day homes still make use of them today. Boot rooms are a functional space that are designed to prevent people from bringing too much of the outdoors inside! They are a great place for storing coats, shoes, umbrellas and other outdoor accessories. Boot rooms are usually found close to the front or back door of a house, to prevent people from traipsing through the house in their muddy shoes. Here we will talk you through everything you need to create a functional boot room in your house.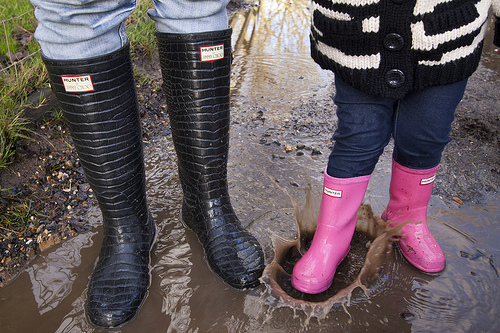 Don't want muddy foot prints spoiling your carpets? Create a dedicated boot room where they can be removed and stored!
Cupboard Space and Storage Units
Your boot room can easily become a dumping ground if you do not have proper storage units installed. Whether you have been on the school run, out to the supermarket or on a walk with your dog, you will need somewhere to take off your coat and shoes before you enter the rest of the house. Cupboards are great for storing outerwear such as hats, scarves, gloves and school bags. Make sure you buy a cupboard that has enough shelves so that each member of your family has space to put their items. Coat racks and pegs are ideal for storing wet coats on rainy days. If you have children make sure that some of the pegs are low down so they are in easy reach for them.
Whether you choose to furnish your boot room with a cupboard, wardrobe or other storage unit is completely down to personal choice. What we do recommend is that you invest in hard wearing furniture to ensure that it can withstand everyday use and last for years to come.
Shoe Storage
It is understandable that you do not want your children or guests traipsing mud through your home and spoiling your beautiful carpets, so why not create a dedicated space for them to take them off? Having a boot room with a specially designed shoe rack will provide the perfect place to store muddy shoes and boots. Keep the shoes you wear most often on the shoe rack and provide stackable storage boxes for pairs that are worn less often.  Place a wipe-clean mat underneath your shoe rack to make it easier to remove dry mud after it has dropped off the shoes. It is also a good idea to provide wooden foot stools or a bench for people to sit on whilst they remove their shoes. http://www.furnishinghomes.co.uk/ has a fantastic selection of foot stools for you to choose from.
Pet Corner
A boot room is also a fantastic place to store pet food and grooming accessories, so create a little corner that is dedicated to your pets. You can even purchase a little corner storage unit where you can keep their food, brushes, collars, leads and accessories. It is always a good idea to keep dog leads and towels in your boot room as you will need them when you go out on a countryside walk.
Lighting and Flooring
Your boot room should be well lit and have easy to clean flooring. We recommend either vinyl or laminate, but certainly not carpet! If your boot room is relatively small you can always use a floor length mirror to help to bounce light around the room and make it appear larger. A mirror in your boot room is also a good idea as it is handy for checking your appearance before you head out.
Other Boot Room Ideas
If you love the sound of a functional boot room, but do not have enough space in your house, then why not combine it with your utility room? Boot and utility room combinations actually work really well together as they help to keep dirty and soiled items in one dedicated place.