What Are The Different Creative Ways In Which You Can Use Pallets?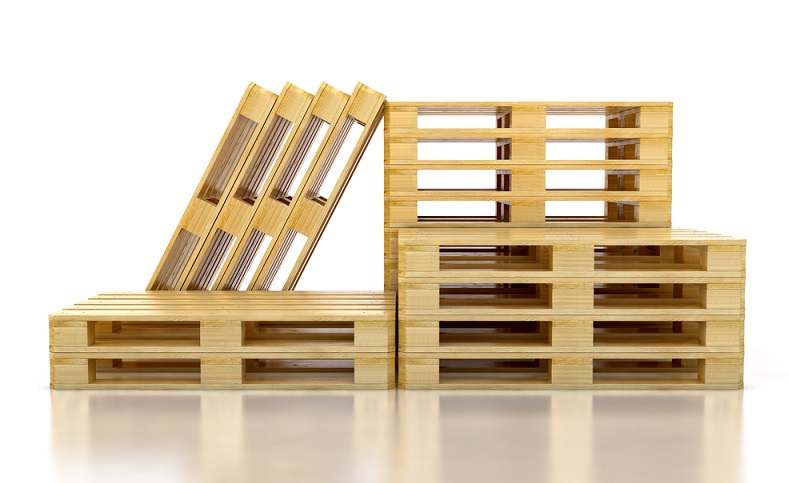 Pallets can be used creatively. Right from using them as storage space on the wall cabinets to waste bins, the old crates are back in demand. Interior designers have used this option interestingly. You can     steal some fancy ideas and apply the interesting techniques on your D.I.Y. projects. You can always experiment with wooden and aluminum pallets as long as you know how to use them wisely. Space utilization and saving goods from getting damaged are some of the ways in which you can maximize the use of pallets.
Multiple applications of pallets:
Backyard:
If you are keen on using the recycled pallets, then you should try them in your backyard. They make the most amazing accessories for decorating the yard. To top that you can even use them as benches or table and organize a little party every time you want. You will have to be a bit creative as you can use these to make small and thin sunroofs or create a shaded area in the garden, to make your summer evenings a memorable one.
Gardening Pot Holder:
Pallets make an interesting option as pot holder. You can use them to arrange your plants and put your gardening prowess at display. For this you will have to customize the size of the crates and modify them according to your needs. In case you want the crates to be hanging then you will have to use strings and pot holders that remain suspended from a certain height, to hold the pots in place.
Mini Bar:
Every person who enjoys good drinks would want to have a little bar at his place. It is more than arranging the drinks and creating a space to enjoy them with the friends. The right furniture has the potential to give an ambiance to the place. Why not use the pallets for it then? You can simply change the way the crates are used and reuse them to hold your bottles and glasses.
Kitchen Furniture:
If you are looking for wooden cabinets or shelves for your kitchen, then hold on a second. Give that thought a rain check. When you have pallets at your disposal, why would you want to invest in expensive shelves?  Right from storing the spices to arranging the cutlery, you can simply use the pallets as a storage platform, to cast a magical spell on your kitchen.
Headboards:
Pallets make amazing headboards. You can cut them in interesting patterns, color or polish them and turn them into a masterpiece headboard. All you have to do is little research on using the space creatively. It is your room and you should style it with the pallets just the way you would want to.
Shoe Rack:
A simple plank that is reshaped can be used in multiple ways. You can think of using the pallets for neatly organizing your shoes too.
Play with the shape and design to come up with an interesting pattern for a shoe rack.
You can certainly look for interesting ideas on the internet. But at the end of the day it is your call and you have to be extremely careful.
It is not necessary that you look at the magazine photo and think that you can do this. But cutting, shaping, polishing, coloring and installing is not that simple as it appears to be.
Moreover, you need to respect your boundaries. If you think that you like a particular idea but won't be able to do it, you should hire a professional. There are several expert craftsmen who are expert in handling in such projects. You can participate in the discussion and even help in smaller tasks. But when it comes to cutting or reshaping, you should let the expert work on it.
Understanding these different uses of pallets will help you to choose the pallet that works best for your company.