VitalLife Wellness Center: A Blessing For All
VitalLife is a Preventive, Regenerative, and Integrative wellness center – the first anti-aging center in Asia to receive accreditation from the world council. Established in 2001 the center is located in Bangkok, Thailand and is owned by Bumrungrad International Hospital.
VitalLife Wellness Center has made its mark in anti-aging medicine by initiating countless programs to create awareness of well being among the masses and has succeeded by acquiring numerous clients both within Thailand and internationally.
The center aims to pursue success by continuing the study of advanced technology in the field of medicine to keep enlightening its clients, to draw worldwide medical experts towards it and garner public attention in promoting the fitness and wellbeing of all.
The VitalLife philosophy is based on medical research and technology fused with state-of-the-art diagnostic techniques. VitalLife wellness center boasts of some of the world's best specialists who are devoted to research and development of scientific advances to provide you with the best possible health care services. You are sure to undergo the best healthcare experience at the hands of professionals who are dedicated to provide you with their finest services.
The center is recognized for the numerous programs it offers to its clients for maintaining excellent health and long life. Here is a list of programs offered by them to accentuate your wellbeing.
Predictive Programs:
The predictive programs of the VitalLife Wellness Center are to envisage how healthy your lifestyle is. The programs include a number of laboratory tests to determine your current physical fitness.
One such test is the Allergy screening test to learn about any allergies you may have. The test also helps to build up your medical profile which requires all details related to allergies and individual reactions. This test is the best possible way to know of any hidden allergies that you might possess and to keep a better record for doctors to follow when they treat you. The allergy screening test costs 24,900 baht and if you consider taking this test, then go ahead and discover more about yourself.
Genomics testing is another way to identify which kind of disease you might be at a risk of in future. This test is concerned with the study of the genes which can provide you with key information of your family DNA, hence warns you of any signs of a hereditary disease. If a disease runs in your family and you are anxious to know whether you will be diagnosed with the same, this test is the best way to find out and be well informed ahead of time. For those interested, the test has a starting price of 25,000 Baht.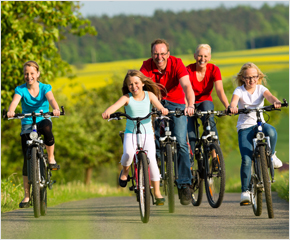 Preventive Programs:
The preventive programs as the name suggests are aimed at equipping you with some preventive measures to ensure a healthy lifestyle and avoid any health risks.
Nutritional values: This branch of medicine is associated with guiding you on a wealth of information regarding the foods essential for your good health and their proportion. A nutritionist will direct you with a list of the kind of nutrition and food required to nourish your body. This program has a starting price of 1,500 Baht.
Sports Medicine: This program exists to emphasize the importance of a daily exercise regimen to stay fit and healthy. With numerous professionals such as nutritional consultants and fitness trainers along with the vital vitamins and minerals tailored for each individual, this course is sure to boost your stamina and strengthen your physique.
Anti Aging Therapy
The Anti-Aging Therapy is designed to increase your sense of energy and endurance. When you look back in time the things you miss most about your youth is the zeal and power you once possessed. Well lucky for you, this program is a wish-fulfillment course which helps you regain your authority over your body making you feel more lively and young.
The Age Management Program is a plan to make use of sophisticated technology to provide you with supplements, exercise and nutrition in addition to certain specialized tests. It includes a complete checkup which includes ascertaining the blood work, bone density, hormone balance, and an assessment of antioxidants. The details generated from your checkup report will then be utilized by physicians to provide you with a personalized package including the necessary nutrition, exercise routine and essential supplements to enhance your physical condition. The program is priced at 44,500 Baht. Other programs in this therapy include Weight Management Detoxification and Hormone Replacement Therapy.
All in all, the VitalLife Wellness Program has left no stone unturned to offer you exceptional solutions to age-related issues and ailments. This center has taken upon itself the responsibility of the welfare of all individuals with its cutting edge technology and highly developed programs for optimizing health and longevity.