Unique Christmas Attraction you can only visit for the Holidays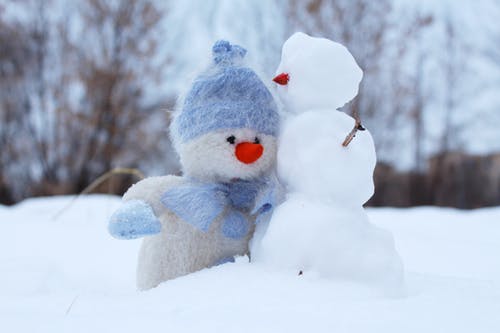 Christmas season is one of the most celebrated holidays of the year. It is the time many retail and tourism industry reaching its peak sale because of the happy and jolly customer. That's why you can find a lot of special offers for Christmas celebration activities. Just like these unique tourist destinations that you can only experience during Christmas time.
Santa Claus Village in Finland
The Santa Claus Village is located at Rovaniemi, Finland. It is known as the official hometown of Santa Claus where he is doing his daily routine. Located at 8km North of the Rovaniemi city center, you can meet Santa personally at his post office, where he allegedly sort and read letters from children all around the world. You can also send mail to your friends from his main office and your letters and cards will be stamped with the unique Arctic Circle postmark. It is very exciting to look at this tiny village closely as you reminiscing the childhood dream. Other activities that you can do besides meeting the Santa is riding Husky slide at Arctic Circle Husky Park, Bouncing on Reindeer sleigh at Christmas House Safari, and meeting adorable domestic animal at Elf's petting zoo.
Basilica St. Peter in the Vatican
It definitely very crowded but it will be a lifetime experience that you can fondly remember. The Papal Christmas Eve Mass is more than a tradition but a spiritual experience that cannot be expressed in mere words. You can also enjoy the majestic Christmas decoration of the church while doing a pilgrimage to visit the holy tombs and museum. You can also enjoy Rome at its fullest on Christmas day when the city is lit with thousand colorful light and restaurants serve its best dishes. However to get a ticket for attending the mass is not that easy. Even if it is free, you will need to book 6-2 months prior the date to gain an entry pass and you can only send your request by sending a fax to the Vatican.
Christkindlesmarkt in Nuremberg
Are you ready to do a little shopping for Christmas? Christkindlesmarkt is a traditional Christmas Market in Nuremberg, Germany that boasts more than 180 stalls that sell gift, decoration and of course, plenty of food. It is a shopping paradise that blends a cross-cultural experience, the joy of festivals, and the warmth of the Christmas spirit. The town itself will change into a great local bazaar where you can take pictures with the Christkind, trying the best sausage and ginger cookie in the world, and taking your kids to the magical Christmas village.  It is open between mid-November until the Christmas eve, so enjoy the festivities while it lasts.