TOP 10 Most Often Rented Cars Around The World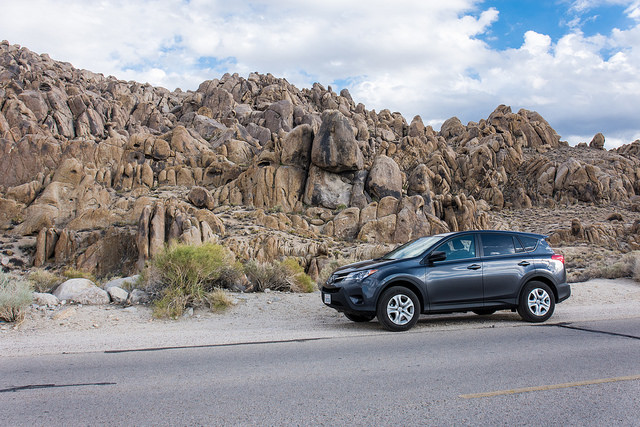 A rental car since long time ago has become an indispensable thing for many people, and especially for those who cannot imagine their life without traveling.
And actually, it's true, because rental car provides an ability to move from place to place quickly and with comfort. Moreover, it can turn your usual trip into an amazing fairy tale, because you can drive wherever you want and visit any attractions you like.
As you know, car rental service is a high-developed structure today. You can rent a car in more than 175 countries around the world.
Car rental companies have prepared hundreds of different vehicles for their clients. But would you like to learn what rental cars are the most popular all over the world?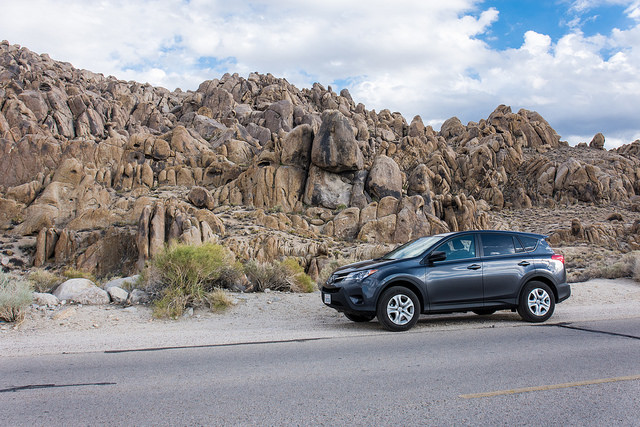 Well, here's the list of TOP car rental choices in different countries:
The USA
Chevrolet Aveo & Hyundai Accent are the TOP rental cars in the USA. These low-budget vehicles are ideal for driving in crowded cities such as Los Angeles or New York where parking may be quite difficult.
The price for 1 day car rental: Chevrolet Aveo – $30, Hyundai Accent – $32.
Canada
Toyota Yaris & Nissan Versa are the most popular car rental vehicles in Canada. The first one – is a compact and economical city 5-door hatchback with stylish and modern design.
Nissan Versa is another compact car (sedan class), which has an excellent handling and low fuel consumption.
The prices for these cars are also low: only $37/day for Toyota, and $42/day for Nissan.
France
Peugeot 208 & Renault Clio are the undoubted leaders on the French car rental market. Mostly, this is because of its cheap price ($31/day & $22/day) and high level of comfort. Another reason of great popularity of these models is that both Peugeot & Renault are manufactured in France.
Spain
Fiat 500 & Ford Ka are the 3-door stylish hatchbacks of A-Class which have conquered the Spanish car rental audience for its spectacular design and perfect maneuverability. Its compact size allows you to drive even by the narrowest streets of Barcelona or Madrid.
The prices for these models are only $7/day (Fiat 500) & $5/day (Ford Ka).
The UAE
Ford Figo & Mitsubishi Lancer are the next winners, but on the car rental market of the UAE. These cars are well known for its low price coupled with high value and comfort.
For 3-door hatchback Ford Figo car rental companies usually ask $19/day, and for 5-door sedan Mitsubishi Lancer – $20/day.
South Africa
Hyundai Atos & Volkswagen Polo are the most common car rental bookings in South Africa. Hyundai Atos is a perfect mini-car for 2-3 persons. Volkswagen Golf is another well-known vehicle, but more capacious. This is a great choice for a family trip with a little luggage.
You'll need to pay only $16/day for Hyundai and $18/day for Volkswagen.
Australia
Toyota Corolla & Nissan Micra are TOP car rental deals in Australia. Toyota Corolla is well-known 5-door sedan of C-Class with spacious interior & attractive design. Nissan Micra is 3-door compact car – a perfect choice for 2-3 persons.
The prices for renting these cars are: $37/day for Nissan & $42/day for Toyota.
Thailand
Toyota Vios & Nissan March. These stylish 3-door compact cars are an excellent car rental choice for the narrow streets of Thailand.
With its prices of $19/day & $23/day they are indisputable best sellers.
Italy
Fiat Panda & Ford Fiesta – these cars don't need introduction. They have got a huge popularity on Italian car rental market for its compact size, good comfort & high efficiency.
The prices are: $20/day for Fiat Panda & $24/day for Ford Fiesta.
Germany
Opel Corsa & Hyundai i20 close our hit-parade of the most popular rental cars around the world. These economy hatchbacks with attractive exterior & capacious luggage boot are the most reasonable choice for German renters.
The price for both models is only $28/day.
As you can see, mostly economy and compact rental cars are popular in different countries.
You can get any of them using RentalCars24H.com – 24/7 online car rental service providing the most pleasant prices for cars worldwide. Follow it to find out which rental car is the most popular in your country?
Author Bio: Lily Berns is a freelance writer who enjoys blogging about different countries and also giving useful travelling tips.