Tips On Choosing The Right CRM For Your Business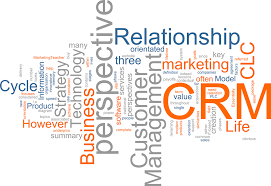 Not every cloud CRM software package is going to work as well for your industry. The best software CRM division reflects what you truly need to improve your productivity and organization. Many companies aren't even aware that there are varying divisions on how CRM is designed. Here is a brief overview of what to look for when you are considering adding cloud CRM to your company's assets.
What Is Does Division Mean?
In this instance, division has nothing to do with math. It has to do with the percentage of CRM resources that are devoted to a specific task. For example, some ecommerce CRM software solutions offer portals for customer management of orders and returns, while others may place an emphasis on being able to issue dynamic communication. Another good example are all the new cloud CRM programs that have more capability and features geared towards social media marketing and tracking than others. CRM division is going to reflect the features you need more of to improve your customer relationships.
How Do I Know What Division I Need?
In some cases finding the division you need in your cloud CRM is easy. If you are a retail seller than having a greater portion of your CRM portals geared towards customers make sense. Studies have shown that ease of returns and managing orders increases customer satisfaction and ROI. If you are a real estate agent, you also need CRM portals for your clients and tenants – but you need more of your cloud CRM resources given over to market analysis and reporting to manage your properties and acquisitions.
It Sounds Complicated
Once you have identified what division you need and found the cloud package that offer it, getting up and running is easier than you think. CRM training is essential no matter how well the program is designed. Before you mandate CRM training in your company, take the time to find out what type of training you need and for which type of employee. You can discover this when you are testing out your cloud CRM package. Make sure you gather feedback from your test group to help identify your training needs.
Testing Is Everything
The most common mistake companies make when selecting the CRM is that they pick the software based upon reviews only. Not enough can be said about the importance of running a full rest trial. Most CRM software services offer you at least a 30-day free trial so you can see if it is the right program for you. Make sure that you identify the CRM training that will be required in advance, so you can make sure that it will deliver on its promises.
The Cloud CRM You Want Is The One You Need
The truth is that every industry is different. There may also be a lot of variation within the industry about which cloud CRM will work best for you. You need to assess the features, CRM portals and the availability of CRM training to make sure the CRM program you select will deliver on all the features and functionality that you want. Do this, and you can find a program that will serve your company for many years to come.