Review on Leawo Blu-Ray Player – A Media Player Combo to Play Blu-ray, DVD, Video and Audio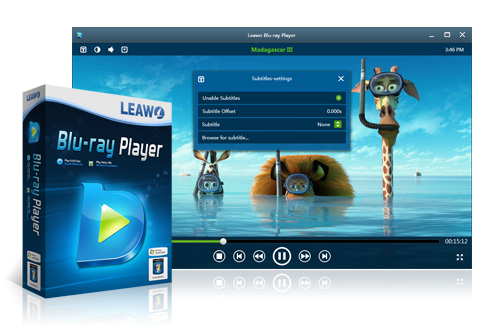 With the developing popularity of Blu-ray movies around the world, the demand for a proper Blu-ray media player shows a strong trend to rise. Currently in the market, a quality qualified Blu-ray player software is of great help for many computer owners who would like to watch Blu-ray movies with their computer, especially since Microsoft unemployed DVD playback in its Windows 8 OS. Leawo Blu-ray Player is just such kind of Windows Blu-ray player software to help movie fans play Blu-ray movies on computer easily, only with the precondition of a built-in Blu-ray drive on computer.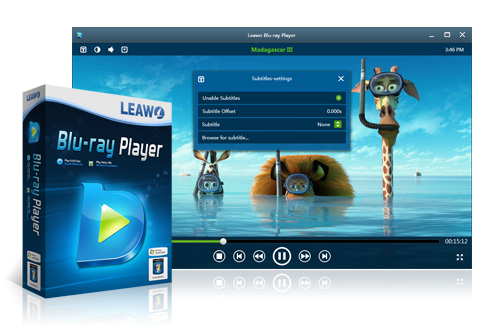 As a professional Windows Blu-ray playback software program, Leawo Blu-ray Player no doubt provides professional solutions for people to play back Blu-ray discs and folders on computer without quality loss. In a nutshell, Leawo Blu-ray Player is in fact a media player combo that not only plays Blu-ray movie on computer, but also plays DVD movies, videos (1080P HD video included) and audios for people to get cinematic movie experience at home. Currently, Leawo Blu-ray Player is available in multiple languages, including Dutch, English, French, Italian, Polish, Portuguese, Portuguese (Brazil), Spanish and Vietnamese.
Salient features of Leawo Blu-ray Player
Excellent Blu-ray Movie Experience
Leawo Blu-ray Player is capable of playing back any Blu-ray discs and Blu-ray movies, even the latest released Blu-ray discs in the market. Incorporating with advanced technology, Leawo Blu-ray Player could play back Blu-ray discs with AACS, BD+ and the latest MKB level protection. This makes it able to play back almost all Blu-ray discs by far. Meanwhile, Leawo Blu-ray Player 100% retains the video and audio quality of source Blu-ray discs, delivering superb visual experience just like that of hardware Blu-ray players.
Free service in DVD, Video, Audio Playback
Another shinning spot of Leawo Blu-ray Player is its permanent free service for playing back DVD movies, videos and audios with no quality loss. No matter the source DVD discs are commercial or noncommercial discs, the source videos are common or up to 1080P full HD movies, the source audios are stored in local music library like iTunes music library or from online sources like YouTube or Facebook, Leawo Blu-ray Player provides lifelong free service to play them back.
Extraordinary Audio Quality
The audio output of Leawo Blu-ray Player is highly praised due to its support of DTS-HD Master Audio and DTS-5.1 Audio playback, which could guarantee super high quality of stereo audio output for people to enjoy audio better.
Full user-oriented Playback Control
During movie playback, Leawo Blu-ray Player provides full user-oriented play control, like the full-screen playback, volume control, fast-forward button, fast-backward button, Next button, Last button, Main menu button and Clock Display, etc. Meanwhile, it also provides bunch of useful features including Subtitle selecting, Video setting, and Audio setting. It allows users to freely choose subtitles or even load external subtitles, do video settings to adjust video effect, set audios to change the audio stream, audio output, audio output device, etc.
Easiest to use
The interface of Leawo Blu-ray Player is a typically easy to use, which provides full navigation for people to load source video, Blu-ray, DVD or audio for playback. For users' convenience, it even allows people to directly drag and drop source videos and audios for playback. The interface is very clean and tidy, no tech knowledge is needed for operating.
System Requirements
Supported OS: Microsoft® Windows XP, Windows Vista, Windows 7, Windows 8
Processor: 1 GHz or above Intel/AMD Processor
RAM: 512MB RAM (1024MB or above recommended)
Free Hard Disk: 5GB+ (DVD) / 25GB+ (Blu-ray Disc) hard disk space
Graphic Card: ATI Radeon HD 4000, Intel G45, NVIDIA GeForce 8-Series and newer recommended
Others: Blu-ray drive, Internet Connection