Tips On Buying A Used Car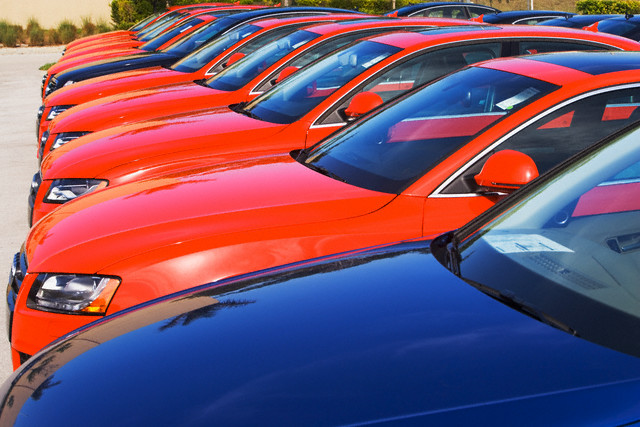 Buying a Used Car
To most U.S. consumers, buying a car is the second most important purchase they will make in their life, just behind, you guessed it….. buying a house!!  And while the perception has traditionally been that buying a new car is safer since it comes straight from the factory, truth is, buying a used vehicle can be just as beneficial or even better!! Yes, new cars typically come with a warranty and payment plan so you do not need a lump sum of cash and you will have peace of mind in knowing that everything works.
Yes, it is also nice to get a new car because there will be no hidden damages that you do not know about.  And yes, new cars do smell a lot nicer, it is also important to remember that new cars seriously decrease in value as soon as you drive them off the lot. Having this in mind now, buying a pre-owned vehicle may just not be a bad idea after all, but there are some things you will need to know when looking for a good used car.
Do your research
When buying any car whether used or new, you need to do research on the vehicles to know what you need, what car would best suit your needs, and what the value of a used car should be according to the Kelley BlueBook. When you walk into a car lot and seem like you are lost or just browsing, salesmen will use all their tricks to upsell their cars and you may end up with something you do not really need or that does not meet your desires.
Basic checks
Even if you are not very car savvy, there are some things you will need to check out.  Be sure to inspect the car for any scratches, dents, and body damages. Get down on your knees from the rear or front of the car and look down the side of the vehicle for anything that looks out of place such as offset doors, damaged fenders, and uneven lines on the car. Do not be afraid to lie down and look at the underside of the car.
It is important to check for signs of damage, and especially rust. Be sure to check the fluids to ensure the brake fluid is yellow, the transmission fluid is red or purplish, not blackened, and that the coolant is clear and not full of particles. You should also ask for the car's history to ensure it has not been in a previous accident. If the salesman is hesitant to provide this information, you can use the VIN number and check the car's history online through various websites.
Test drive
Always ask for a test drive to see how the vehicle handles. Be sure to accelerate and notice the response time. If the car is a standard and it is hard to change gears, there is something wrong. If it is an automatic and the car jerks when changing gears, then you guessed it, something is wrong. Be sure to test the brakes, lights, indicators, windshield wipers, and horn as well as any electronics such as the radio, GPS, AC, and heater.
Second Opinion
If you are not sure about a car that you have decided to buy, it is always best to hire a mechanic to check the car out to make sure everything is in order. Another cheaper option is to find a friend or family member who has experience with mechanic work or is knowledgeable about cars. A second opinion is always a good thing to have. Having someone who knows about cars also lowers your chances of getting ripped off or leaving the lot with something you do not really want.
Conclusion
It is always safer to buy a new car to avoid any problems; however, sometimes that just is not an option. If a new car is not in the budget, you will need to know how to evaluate the used car options. Choose a used Honda dealer that has a good reputation.
Featured images:
License: Royalty Free or iStock
source: http://www.corbisimages.com/stock-photo/royalty-free/42-24021373/row-of-cars-in-car-lot?popup=1
Martin Rocha is the Marketing & Internet Director at the Jack Key Auto Group. Jack key is a full service dealer group offering sales and services of used cars and new Chrysler, Dodge, Ford, Honda, Jeep, Kia, Lincoln, Nissan and ram Trucks.