Think Out the Box: Benefits of Boardroom Automation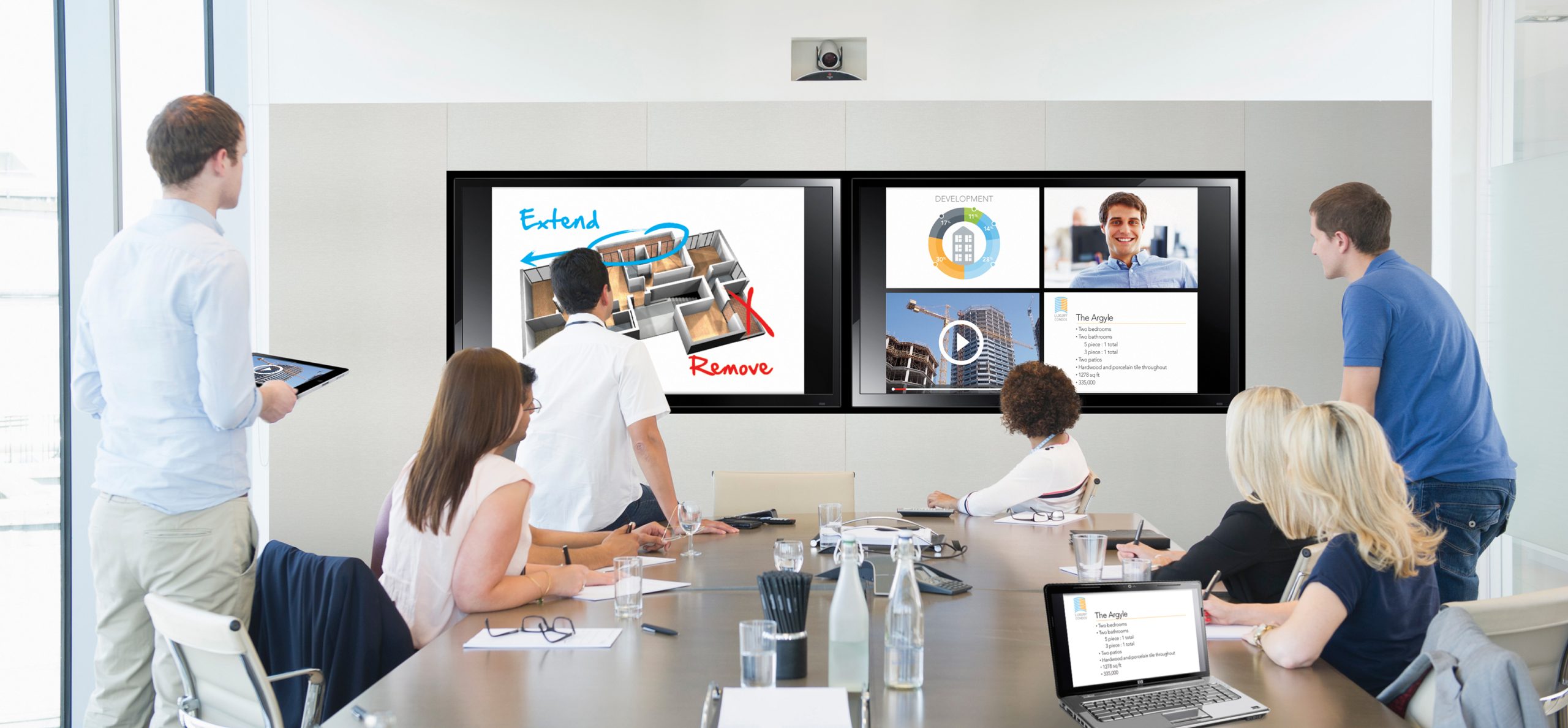 In companies and business firms, separate rooms are allocated for business meetings, discussions of current projects, presentations of new products, training of personnel. These days, more attention is being paid to the automation of such facilities in order to create comfortable conditions for boardroom meetings, accelerate the process of negotiations and organize remote negotiations between two different parties. So, boardroom automation gives several benefits to business organizations and companies. What are they? Let's mull and find out.
1. Quick Solution of Different Problems in Conference Rooms:
As a matter of fact, conference rooms facilitate the holding of events in the halls for serious working meetings, scientific conference, an entertaining show or a concert. Automated boardrooms are equipped with several useful tools and instruments, which help business professionals to discuss problems easily and find out their best possible solutions quickly.
2. Easy Management of Audio-Video Equipment:
Automated boardrooms allow you to control the power on/off of devices, adjust the volume settings, switch audio/video sources (laptop, tablet, various audio and video equipment) to any display device (multimedia projector, video wall, LCD, plasma screen and much more) in an easy and effortless way. They also enable you to control projection screens, elevators for projectors and televisions. It helps companies to take important decisions quickly in business meetings and save valuable resources.
3. Energy Efficiency:
Automated boardrooms are equipped with Automatic switching off of light and air conditioning in empty rooms, changing the brightness of lighting depending on the season and the time of day, disabling of unused equipment – all this helps to improve the energy efficiency of the facility. Configurable modes of energy consumption (network, generator) help maintain you to maximize performance during power outages. Apart from this, the ability to "turn off everything" on command or on a schedule results in the saving of energy and money.
4. Smooth Communication with Territorially Remote Colleagues:
When a company is established, in general, it can make progress @ 10-15% if everything goes as planned. Most startup companies have a shortage of resources. So, they look for employees who can work from home because Remote employees bring economic benefits to the company. When employees work remotely, a well-established communication with them seems like an impossible task.
Always keep in mind that the better the manager's contact with his subordinates, the better they see the company's goals. Through Automated boardrooms, more colleagues have opportunities for professional communication, deepen their connections and ensure teamwork on all projects. This increases trust among each employee of the organization and they are encouraged to do well for the company.
5. A sharp Increase in the Productivity of Employees:
Automated boardrooms make it easier for companies to conduct training and webinars for employees. If your team has experienced remote workers, ask them to hold a master class for beginners and share their secrets. This will increase their motivation up to a great extent and help in organizing the work of the entire team. Almost all successful companies use Automated boardrooms to let employees know about the work culture, assign tasks and get the work done on time.
6. A clear Sequence of Control Over Employees:
It doesn't matter which sphere of activity your employee has and how creative his task is, he/she must have a clear process structure and control criteria. This is important when working with remote specialists as the established management system (such as Automated boardrooms) makes employees aware of their tasks and the process of their implementation.
If you provide each employee with a clear task with a description and deadline, they will not be able to refer to the fact that they did not understand the task correctly or did not know about the deadline for fulfilling it. Automated boardrooms or a CRM-system helps you to see the work plan and the order of execution of each task in a professional way.
Final Words
These days, business automation is gaining momentum every day as companies tend to cut the business operational cost, perform different tasks in the shortest possible time, increase productivity and profit margins. Automated boardrooms help companies to conduct business meetings easily and find out the solutions to major problems quickly. They also become able to take vital decisions needed for the development of companies.
Author Bio: 
Lisa Cooper works as a writer for Fixtel, an Australian owned and operated telecommunications company to provide quality Boardroom Audio Visual services. He is a web addict and spends too much time in front of the computer. When he manages to get away for more than 10 minutes, he will read books, travel or shoot photos.