The Best Things Since Sliced Bread – 6 Recipes To Drool Over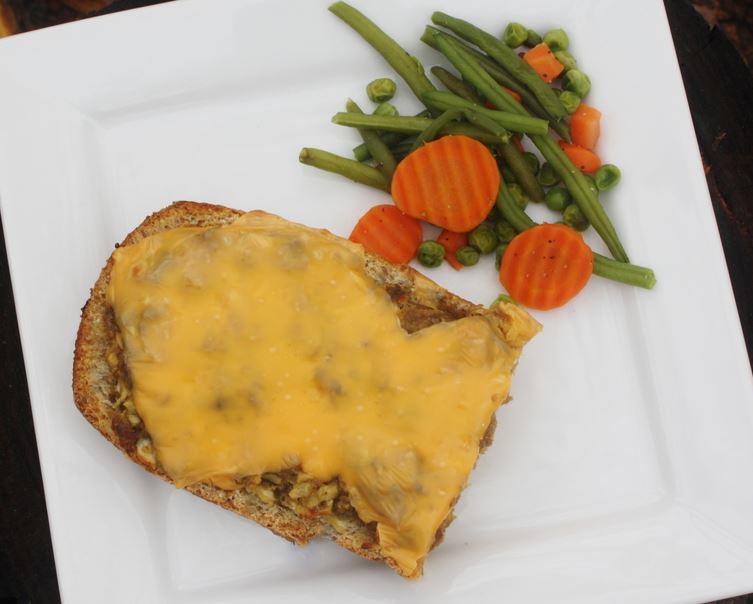 It's not just bread, it's the next big thing! The following recipes are not meant for the faint of palate but are intended to serve as delectable roadmaps for those who long to delve into the art of incorporating bread, not just for stuffing, dipping, or as an accessory to the presentation of your main course, but as an essential ingredient that is included within an intriguing entree or mouthwatering dessert.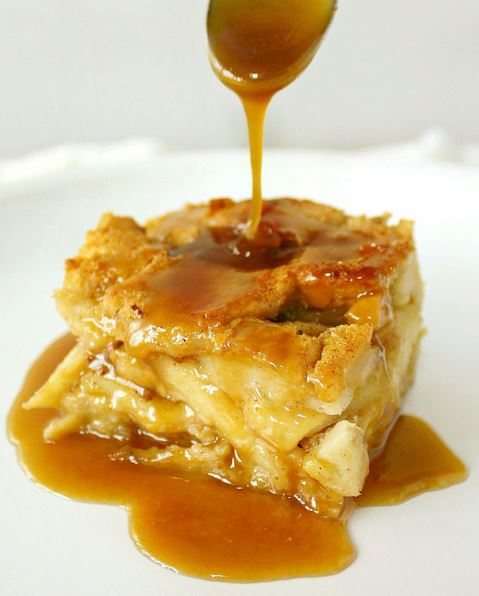 Caramel Apple Bread Pudding by Kraft Foods
Collect the following:
1 tablespoon butter
3 small Gala apples, peeled, chopped
25 KRAFT Caramels
1 can (12 oz) evaporated milk, divided
1 can (14 oz) sweetened, condensed milk
4 Eggland's Best eggs
1 teaspoon vanilla
1/2 teaspoon ground cinnamon
3/4 pound unsliced white bread, cut into one inch cubes (about 8 cups)
1/2 cup dried cranberries
1 cup thawed Cool Whip whipped topping
Construct the masterpiece:
Heat oven to 350 degrees Fahrenheit
Melt butter in a large skillet on medium heat. Add apples and cook 5 minutes or until crisp-tender, stirring frequently. Remove from heat.
Place caramels in a microwaveable bowl. Add 2 tablespoon of evaporated milk and set aside. Pour remaining evaporated milk into a large bowl. Add sweetened condensed milk, eggs, and cinnamon. Whisk until blended. Add bread and stir until liquid is absorbed. Stir in apples and cranberries. Pour into buttered 2 quart baking dish. Place in water bath.
Bake one hour ten minutes or until knife inserted into the center of the pudding comes out clean.
Microwave caramels in microwaveable bowl on high 1 minute or until completely melted, stirring every 30 seconds. Drizzle over pudding. Serve topped with Cool Whip.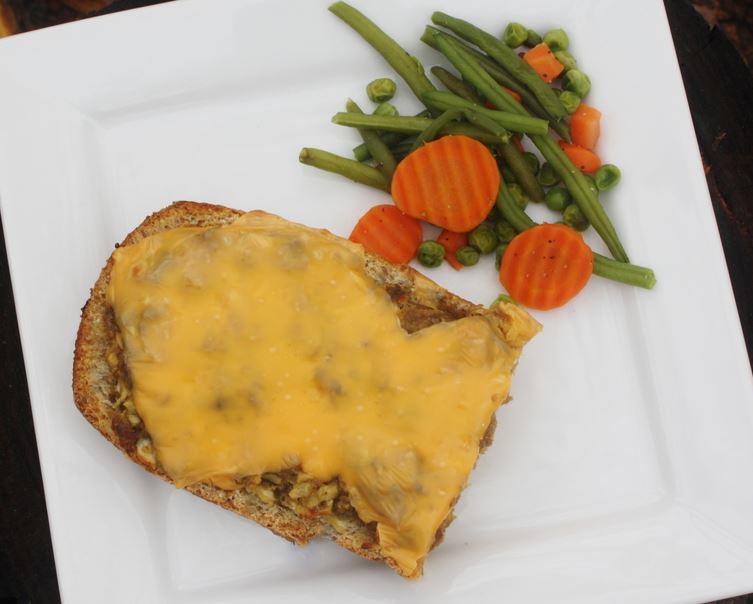 Supper on a Bread Slice by COOKS.COM
Collect the following:
1 loaf French Bread
2/3 cup undiluted evaporated milk
1 1/2 pound ground meat
1/2 half cup cracker meal
1 egg
1/2 cup chopped onion
1 tablespoon prepared mustard
1 teaspoon salt
1/8 teaspoon pepper
Sliced cheese (American or cheddar)
Construct the masterpiece:
Combine ingredients. Cut bread in half lengthwise. Spread meat mixture over top surface of bread. Then wrap foil around crust side of each half, leaving top uncovered. Place on cookie sheet.
Bake 25 minutes at 350 degrees. Garnish with strips of cheese. Bake 5 minutes longer. To serve, cut slices across or diagonally.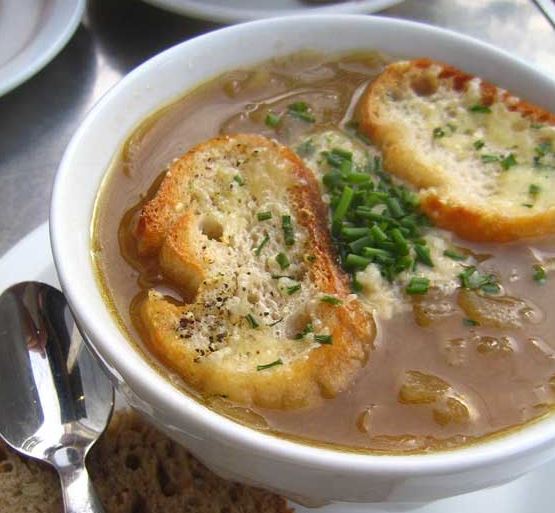 French Onion Soup at My Recipes
Collect the following:
3 14-ounce cans ready-to-eat beef broth
3/4 cup canned French fried onions
1/4 cup dry sherry
4 slices stale French bread
4 1-ounce slices Swiss cheese
Construct the Masterpiece:
Heat oven to 400 degrees. Arrange 4 10-ounce oven safe soup bowls on a baking sheet. Divide the broth and onions among them. Add 1 tablespoon of sherry to each. Float a slice of bread in each bowl and top with a slice of cheese.
Bake 12 to 15 minutes or until the cheese is melted and the soup is bubbling.
 Twin Eggs in Toast Basket at COOKS.COM
Collect the following:
Soft butter
4 slices of bread
8 eggs
4 teaspoon of milk
Salt
Pepper
Paprika
Construct the masterpiece:
Heat oven to 350 degrees. Generously spread four slices of bread with soft butter. Press each side buttered slice down in baking dish or 4 individual baking dishes. Break two eggs into each bread slice. Pour 1 teaspoon of milk over the eggs in each dish and sprinkle with salt, pepper, and paprika.
Bake in 350 degree oven 15 to 20 minutes or until eggs are set. Serve in individual baking dishes or remove onto a platter after loosening around the edges with two forks.
As you explore the world of 'cooking with bread', you can take your meals to the next level. Whether you are a novice or you have achieved the position of a master cook, you can experience the delicious versatility and the taste of success when you incorporate recipes that include or feature Klosterman Baking Company bread into your next menu.